When people do asks you about your favorite actor, I am sure majority of people has only one name on their lips and that is RANVEER SINGH.
Today, on behalf of every fan over there, I will write a love letter to tell him how much we love him.
Dear Ranveer Singh:
It all started when we saw you as BITOO SHARMA that was the first time when ladies got their new crush. After that soon, it was Ladies v/s Ricky Bahl that was the movie where you completely stole the show. Your enthusiasm is the only thing, which has driven ladies crazy about you. People not just love you because of your acting skills, they love you the whole of you, and you are the best gift that Bollywood has given us. You are a role model for many youngsters; many kids just want to be you. Let me tell you how,
It was my best friend's wedding, it was 4 in the morning, the party was nearly towards in its end and the dance floor was vacant, that's when DJ played "KHALIBALI", and everybody started dancing like it was just the starting. From the behind, one of the elderly said, "ye Dekho saare Ranveer Singh ban gaye", that's your magic, you are everywhere even when you cant be. You spread just happiness into people's worlds through your energy both physically and mentally.
This is not the only reason people love you; they also love you because of your loving and caring nature, which we can see in your eyes. I still remember, it was the promotions of Ram-Leela and the way you saw Deepika right in her eyes, that moment every other lady was in love with you or when Deepika Padukone won the award for best actress, she was not there, you were there to collect her award and you video called her, that was the time when we all got to know that yes you truly love her and we love the feeling of that.
After Deepika's entry into your life we saw a good change in you, you were happy, you seemed more cheerful and in more energy than before. You never denied the rumors, you accepted it and shown the world that if you love somebody then show it because that tells the world that you are not ashamed of it. And that's when you gave us the perfect boyfriend goals, you have shown that boyfriend is not only for love; they are there to pamper you, to feel as if they are the luckiest man because they have us. In the interview when Deepika said that "I am tired of hearing that he is full of energy, that man has more than that", that time we saw how much she is proud to have you and how proud you feel to have her. The way you supported Deepika for her first Hollywood movie, that gave us such Goosebumps, you promoted for her as if it was yours only, you wished her in the sweetest manner. And when the news started coming about your marriage, your fans started looking up for more; I started reading newspapers only to see if it's true. We still hope that it happens soon and whenever it will happen, believe me, whole India would celebrate with you.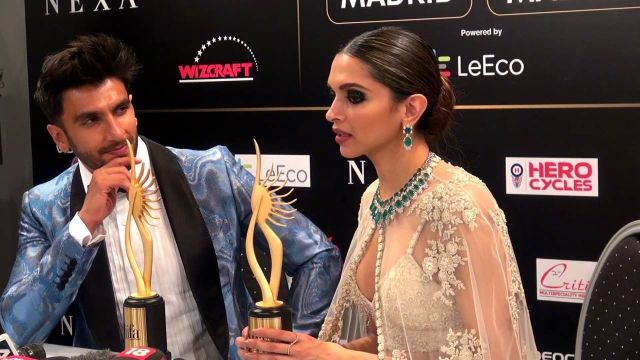 We don't love you only because of your romance with your ladylove. We also love you because of your "BROMANCE". The love which you share with your friend, Arjun Kapoor, sometimes we get jealous because of all that love which he is getting from you, that attention and that baba love. Even in AIB, you took the stage on fire, your jokes, your humor, is one of a kind, you never hesitated to take jokes on yourself too, that shows how supportive you are, if we talk about bromance, you and Arjun Kapoor (Baba), are role models, you both have shown no matter what friendship is life.
Now, talking about other friendships, we saw you with Ranbir Kapoor in Koffee with Karan, you seemed more relaxed than Ranbir, you supported his acting skills, that shows how good colleague you are. People say it's hard to find a man with a golden heart nowadays but we have found it, IN YOU.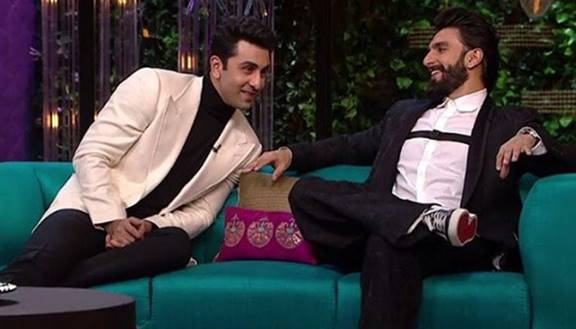 Your acting was next level in Ram-Leela and Padmaavat, people loved you as Ram and even as khilji, I wanted to hate khilji because of his doing but I couldn't because it was YOU. Your charm has its own effects on people, no one can hate you. On one of your interviews, you said, "I don't live my life for the sake of it", believe me after that I don't only love you but respect you.
You have shown us that stardom can also be sweet and down to earth because you are. If you are reading this I want to tell you that I LOVE YOU, not only because of your acting skills but the whole you.
Much love,
Admirer
...