Miheeka Bajaj an entrepreneur, fashion designer and fiance of Baahubali actor Rana Daggubati. She was born and brought up in Hyderabad. Born into the Bajaj family, her father name is Suresh Bajaj, and mother name is Bunty Bajaj, they are founders of a couture jewelry brand Krsala Jewels.
She completed her master's degree in Interior Design from Chelsea University and has her interior decor and event company called Dew Drop Design Studio. She has a brother Samarth who operates the Krsala Jewels and is married to Sasha, the sister of a renowned fashion designer, Kunal Rawal.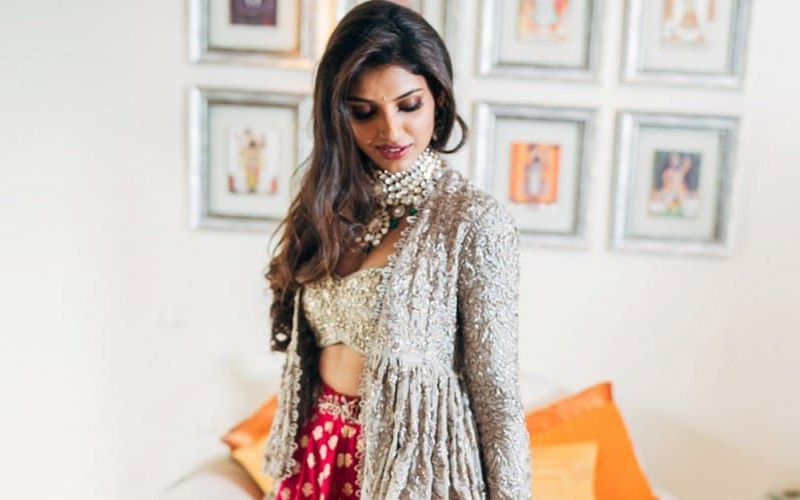 Though her career is completely different from that of her family business, but because of her work she is friends with a lot of Bollywood celebrities, she also happens to be close friends with Rhea and Sonam Kapoor. Miheeka along with her interior business aspired to start a company that is solely dedicated to luxury gifting. She is fond of reading and cooking and also occasionally enjoys writing and maintaining her blog the Pixie Dust.
She is 29 years old, she was born on December 19 which is just five days after her fiance Rana was born. Actor Rana Daggubati and Miheeka Bajaj got officially engaged this year (12 May 2020) and the pictures from their low-key ceremony went viral over the internet. Though Rana has always maintained his love life a secret, he confirmed his relationship with Miheeka in the early months of 2020.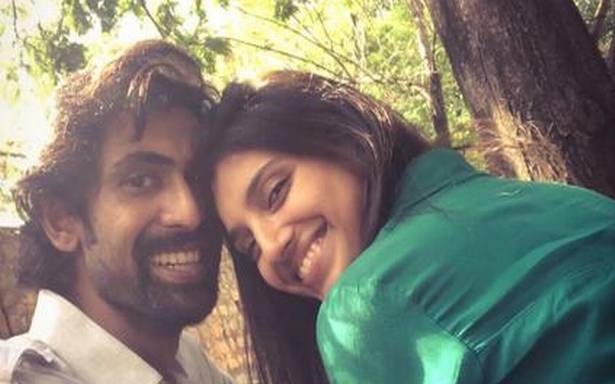 Rana and Miheeka met pre-lockdown, but they had known each other for a very long time. Both of them lived next to each other in Jubliee Hills, Hyderabad. She was friends with his family and he also knew her group of friends in Mumbai.
Rana in an interview earlier said that he like the way she smiles, the way she speaks, and everything that she does.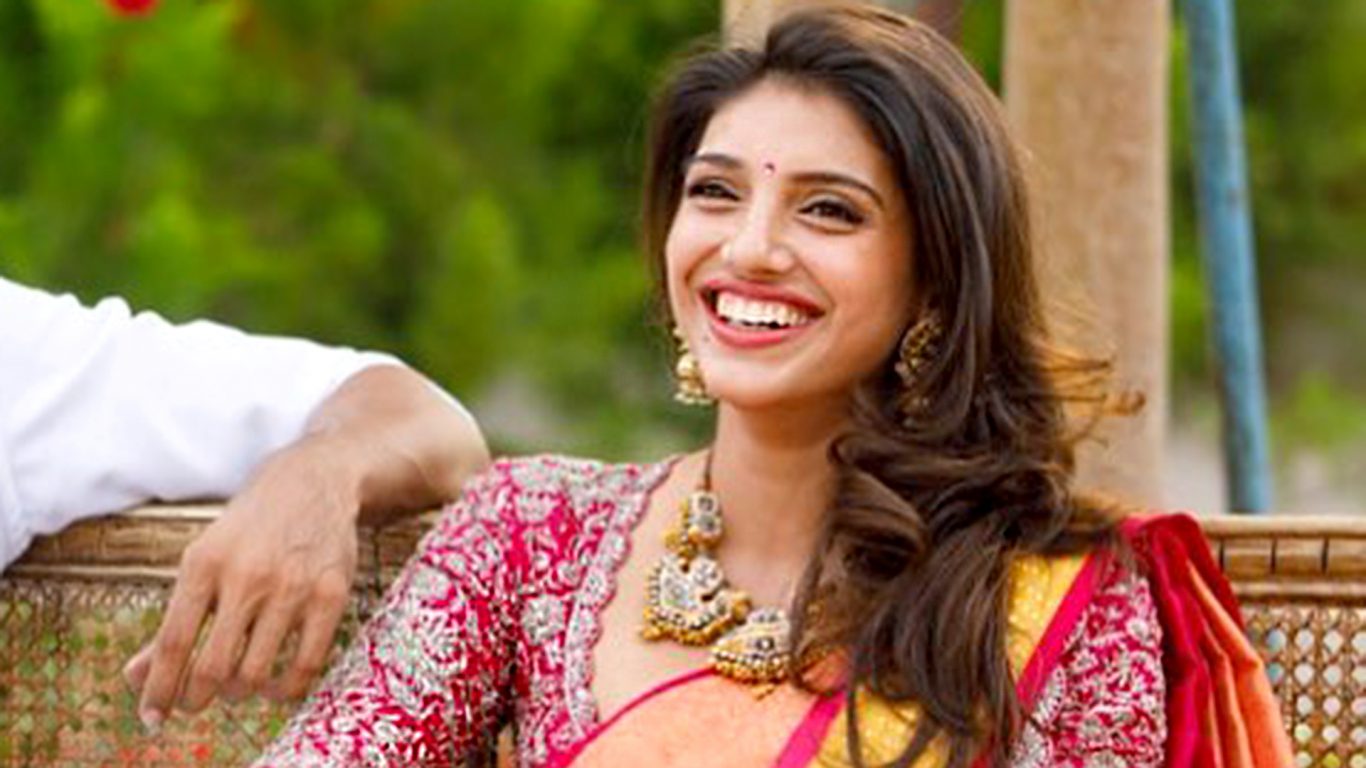 He also added:
"You meet the right person, good things happen, and you go with the flow. To me, it was about commitment, and guess I met her when I was ready for it. She knew where I was getting over our telephonic conversation and then we met in person. I told Miheeka a bunch of things together, which I can't recollect now. She was shocked, but then she was happy. I met her, liked her and I'm getting married to her now. I thought about it all day and spoke to her in the evening. My mom tells people all happened in three days over a couple of conversations. It was the first time I thought I should do this quickly. She must have done something special. I went with the flow."
This love-struck couple has been trending all over the internet and people are falling in love with Miheeka. The couple got married on 8 August 2020. The wedding ceremony happened with the full precaution that needed to be done in the times of Pandemic. Everybody who attended the wedding got tested for Covid-19 before entering the venue. They also kept sanitizers across the venue and maintained social distancing.
As usual, the bride and groom already did because we Indians have the ritual of 'tying of the sacred knot' which automatically maintains the distance between the two. #Gross
If you still haven't seen the pictures of their low-key engagement and wedding ceremony of Rana and Miheeka, here we have got it for you. See what makes them both a cute and special couple.
Miheeka Bajaj's Wore Label Anamika Khanna's Designer Lehenga. The Wedding Lehenga Took 10,000 Hours To Make Which Makes The Cost Humongous.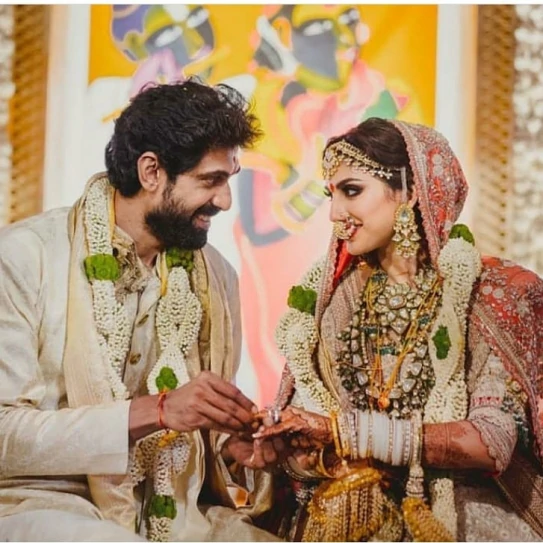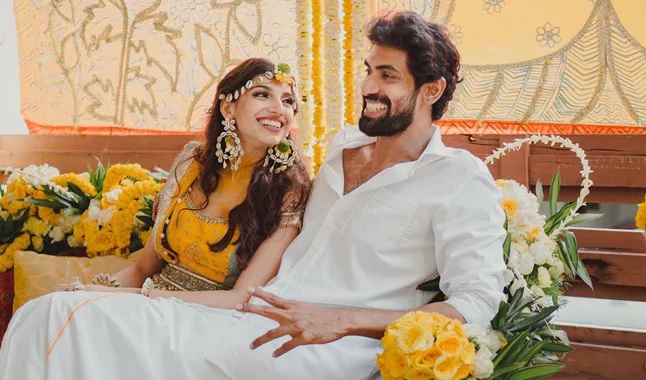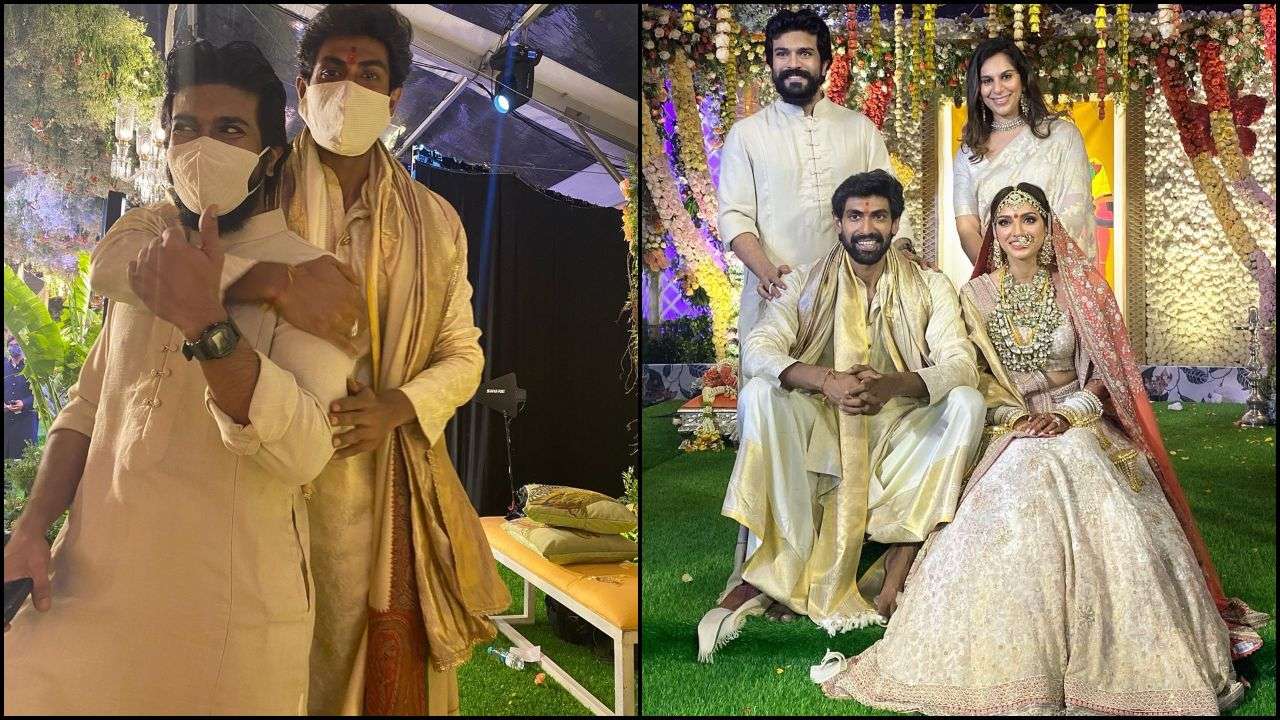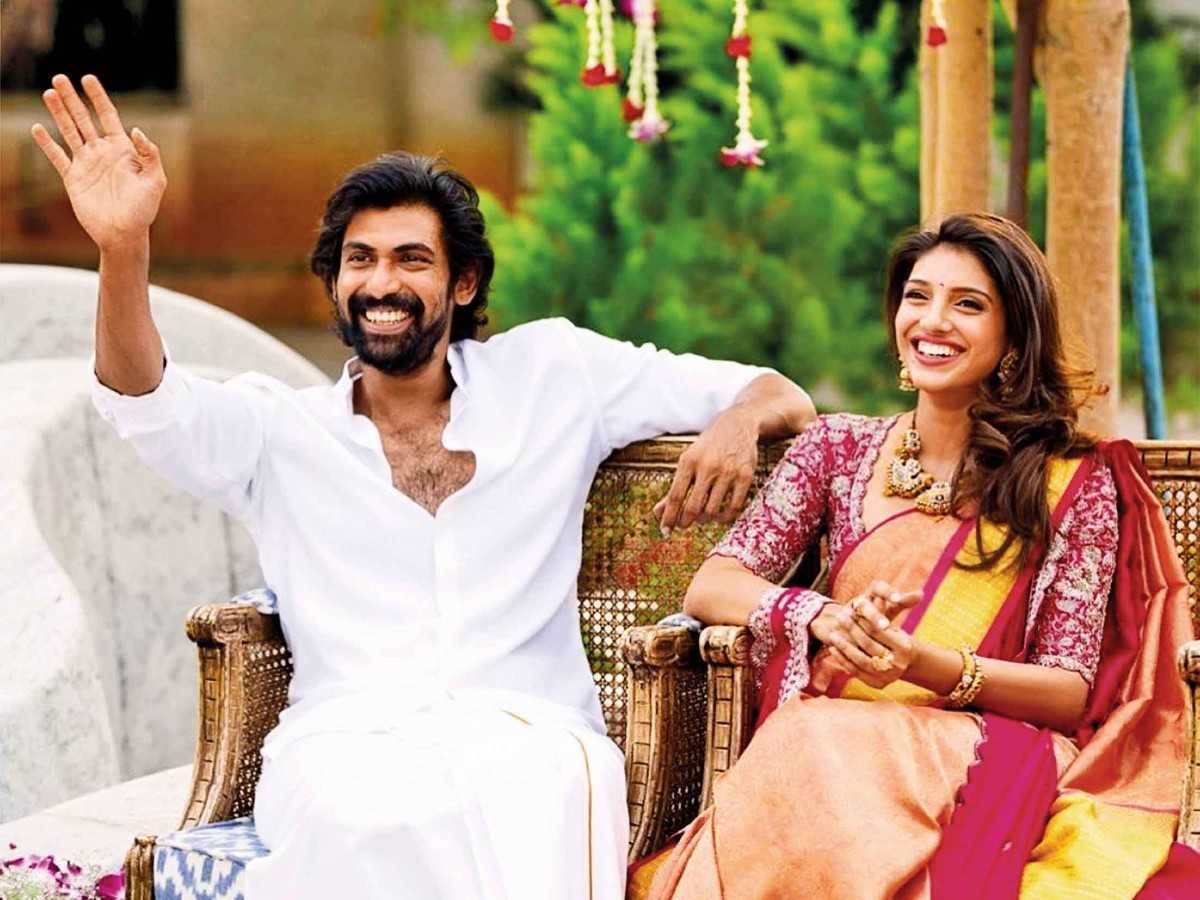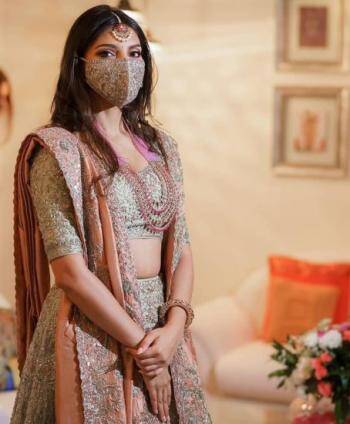 Posing to the camera, Rana shared the latest picture of himself, father Suresh Babu, and uncle Venketesh on Instagram.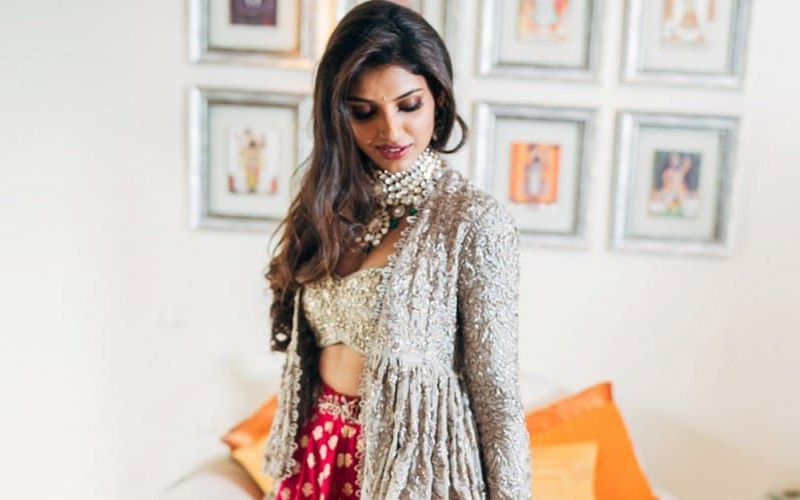 We wish you both a happy married life. Hope to see your kids soon. :-P
...