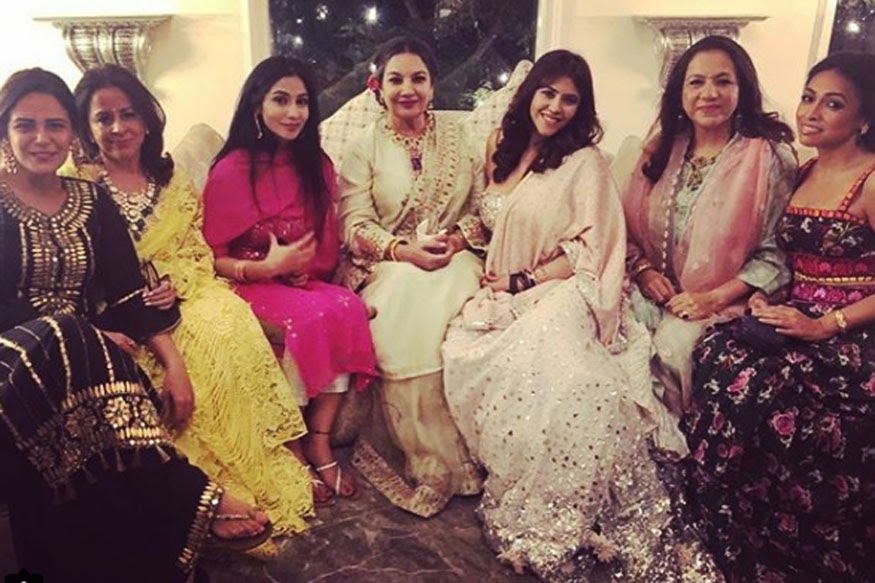 "Chilly paneer mangayun aapke liye? Kya? Fast hai aapka?

Arey kuch nhi hona fast shast karke Mrs. Ahuja,

Aap khayiye, waiter inke table pe bhi laayo ek plate"

Have you ever had the honor to be requested for your presence at thine queen's (mother's ) kitty party?
"Chal na saath mein, intro hojayega sab se"
Well, if you have not then mate you yet have to discover how the universe unfolds, you have no clue what lies in Dante's inferno, the apple is yet to fall on your head and once you visit the mighty lands of kitty parties, apples will fall on you for real, arey iPhone waala apple.
How else will you know that Mrs. Pradhan's son sent him an iPhone X from States and States because bhenji ab poora USA kon bolega, bache modern hogaye hain toh hum bhi bass unke saath hi.
"Bhaiya thoda A.C. toh on kardo, paise toh aap poore le rahe ho, yeh inka na arrangement har baar hi gud bud hota hai"
Haan so now let's hope that the A.C. gets switched on because, child, we are about to unravel the mysteries of Kitty party in front of you. Yes, the detectives have arrived.
So just like any other group of highly informed specialists this gathering takes place on either a monthly or for the much more highly informed weekly basis because sharing is caring and what is a better gift to share than the gift of knowledge.
Just like Pyaar, knowledge baantne se badhti hai and if you would not tell your group of hens that Mrs.Jain's sons-in laws gave him an i20 for marriage when they promised a Honda City, batao bhala aisa koi karta hai kisi ke saath? Itna achha ladka, well settled, good looking and yada yada.
Feminism, women empowerment, say no to dowry se sirf bacho ko essay likhvaate hai but in reality we stand for the truth, for the right, Mrs. Jain ke munde ko Honda City toh milni hi chahiye.
Once all the members bestow each other the eternal love that they bear for the other one, the endless hanji namaste and kisses comes the coin of survival : food.
See?
Food important hai.
Very very Important.
And any modern woman believes in taking a stand for herself so fuck you to the fact that the host ordered Hakka noodles because you want Schezwan noodles and no you do not compromise because feminism again, Mrs. Jain ka beta - let me talk about feminism for my noodles and how my wants come above all and then later we will go get you your Honda City.
Next up is criticism.

Criticism : The expression of disapproval of someone or something on the basis of perceived faults or mistakes.
So now just say that nobody gave two shits about your Schezwan noodles (Honda city kaise aayegi ab? Shit! ) which somehow took you in another dimensions of earth, you met the dinosaurs, Mars pe Jaadu ke saath selfie, high to Rick Sanchez and now you have returned enlightened. You have understood the meaning of life and it is your noble duty to share your feedback on everything.
"Chilly Paneer?"
"Kacha hai.
"Spring roll?"
"Smell aa rahi hai"
"Noodles?"
"Schezvan hote toh fir bhi khaane layak hote"
The same as life kitty parties are just an abundant source of knowledge, it covers from Mrs. Singh's daughter to Mrs. Anand's bahu and beech beech mein toh enlightenment hoti rehti hai jaise Mrs. Sood during the main course only predicted,
"Inke standards dekh hain, vanilla ice cream rakhvayi hogi dessert mein"
So the next time somebody tries to intro you with "glam dolls of 15th A cross" do not, I repeat do not turn the opportunity and enlighten your wretched soul chaahe uske liye vanilla ice cream hi kyun na khaani pade dessert mein.
...