In 2020, due to bloody coronavirus we couldn't go out of our homes, or celebrate weekends with friends, on the whole, we maintained social distancing from friends and colleagues, but at the same time we also got to know some new things which became the permanent residents of our daily schedule. Most of the things we fascinatingly used them almost each day.
Have a look at the most used things of 2020: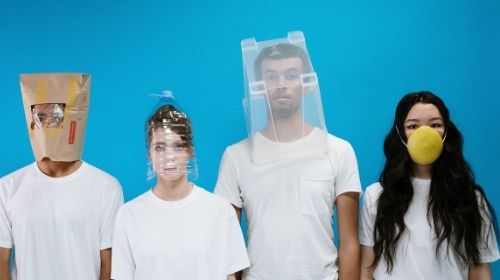 1. Bed.
Ofcourse we know you can spend the entire decade on your truly loving bed.
2. Netflix.
Already being so cheap membership. Now unlimited streaming on 5-6 December, what else you need?
3. Ashvagandha/Tulsi/Giloi.
Our MAINSs, Immunity boosters of 2020.
4. Disney + hotstar.
You are not alone, 400mn monthly active users are their already. So, don't feel you are idle.
5. Mask.
Wanna see 2021? It's a must then.
6. The most used word of 2020 "COVID".
It is much scarier than to flunk in class 12.
7. Sanitizer.
8. Face shields and gloves.
9. Instagram reels.
Don't you say NO. You did the reel in real.
10. Condoms.
For honesty's sake, tell us you controlled the population.
11. WiFi.
Admit it, you've always been a big fan of WiFi. At office, at home, at restuarant, this has been your saviour to fight boredom.
12. TikTok.
Indians: Tiktok? What's that?
13. Zoom app.
14. Ludo game.
15. FauG.
Will you get WINNER WINNER CHICKEN DINNER in FauG?
16. Bigg Boss 13.
17. #Boycott on twitter.
18. YouTube.
YouTube did give audience more content. One really good reason to be in the list of the most used thing of 2020.
19. Social Distancing.
Do gaj doori ke saath yeh saal nikal gaya.
20. Computer Desk and Seat.
How can you forget your nightwear in your office hours?
...