The world's largest cricket stadium is the Motera Stadium in Ahmedabad, Gujarat is ready to host cricket matches. The Motera stadium has the seating capacity of more than 1 lakh spectators.
The Motera cricket stadium, which is also known as the Sardar Patel Stadium opening date was 1982. The state government of Gujarat donated 50 acres of land to the cricket association to build. The stadium has begun hosting international cricket since in 1983 and the last match was played between India and Sri Lanka in November 2014 before it went for reconstruction/renovation (new design). Motera stadium renovation completion date is February 24, 2020.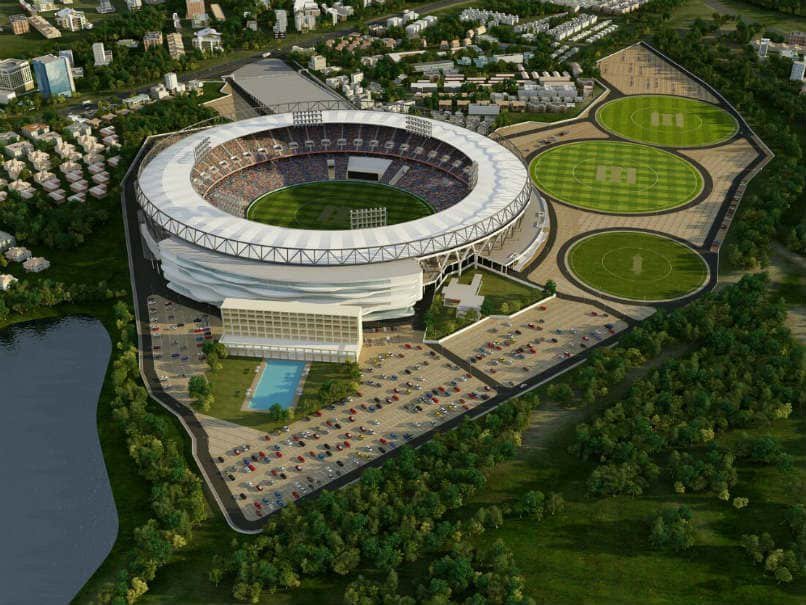 It is believed that it was PM Modi's dream project. The company Larsen & Toubro (L&T) won the bid to become the principal contractor for the reconstruction. It's the same firm that had designed the Melbourne stadium. Larsen & Toubro won the bid because they were financially lowest and technically very correct in their plan.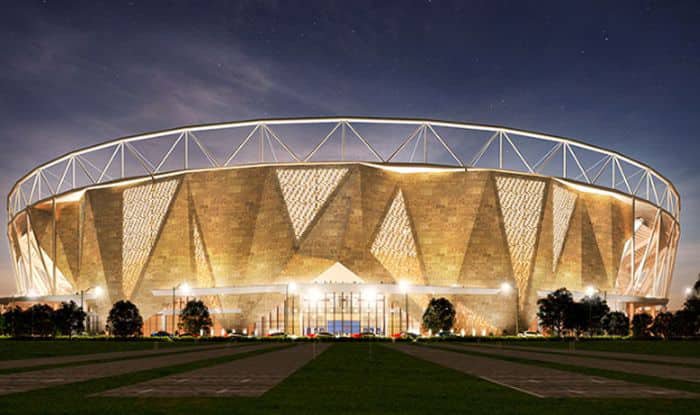 The overall renovation of the stadium cost nearly around 7 billion rupees.
Motera stadium opening match will be between Asia XI and World XI in March 2020.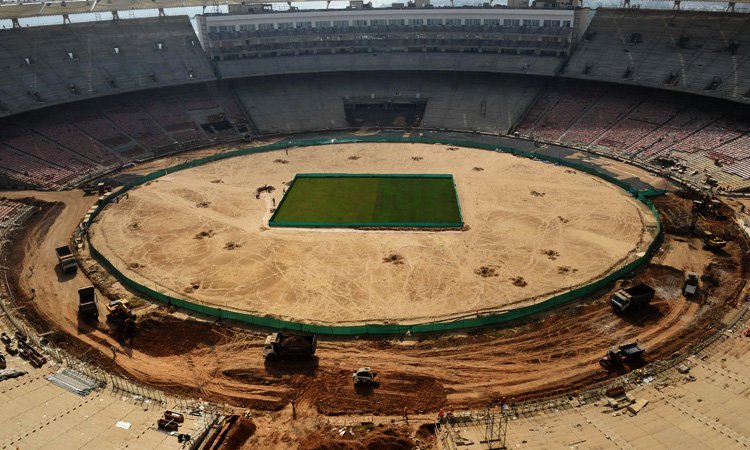 The Motera cricket stadium will displace Australia's Melbourne Cricket Ground as the world's biggest stadium, which has the seating capacity of 20,000 less than Sardar Patel Stadium. The Field size is 171 m x 146 m. The Motera Stadium also has a huge ramp designed to facilitate movement of around 60,000 people simultaneously.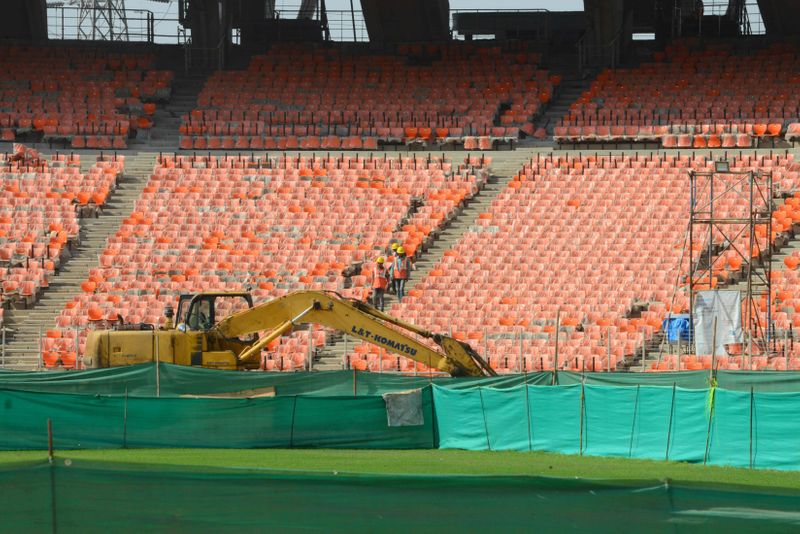 Motera stadium incluides: 4 dressing rooms, 50 normal rooms, 3 practice grounds, 76 corporate boxes/Commentary boxes, an Olympic size swimming pool, a parking area that can accommodate around 3,000 4-wheelers and up to 10,000 2-wheelers.
The stadium was initially named as Gujarat Stadium, but later changed to Sardar Patel Stadium as a tribute to the iconic freedom fighter.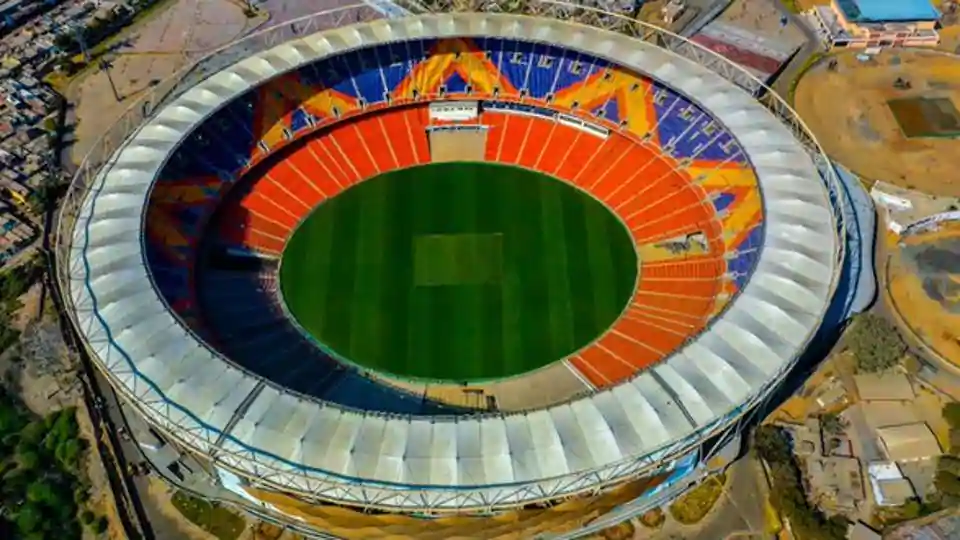 Now after the completion of Motera cricket stadium, the Kolkata's Eden Gardens will slip 1 position and will be pushed to 3rd rank in terms of largest cricket stadiums in the world. Kolkata Eden gardens has the seating capacity of 66,000.
Test match records
Highest innings total: Sri Lanka 760/7d - India v Sri Lanka, 2nd innings, 16 Nov 2009
Lowest innings total: India 76 - India v South Africa, 1 innings, 3 Apr 2008
One Day International match records
Highest total: South Africa 365/2 - India v South Africa, 1st innings, 27 Feb 2010
Lowest total: Zimbabwe 85 - Zimbabwe v West Indies, 1st innings, 8 Oct 2006
Highest individual score: Sourav Ganguly 144 (Balls:152 4x8 6x6) - India v Zimbabwe, 5 Dec 2000
On February 24 the Motera stadium will be inaugurated by US President Donald Trump and Prime Minister Narendra Modi. The event has been titled "Namaste Trump", is a response to the "Howdy Modi" event which was held in Houston, Texas for PM Modi.
...