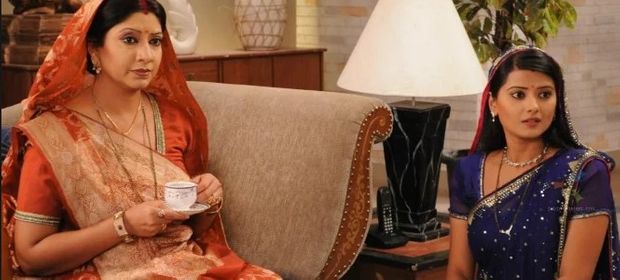 A relationship between a mother-in-law and daughter-in-law is like of Tom and Jerry. They love to irritate each other, but also their lives are boring without each other. Till mother-in-law doesn't share her daughter-in-law's mistakes with her lady gang, she can't feel relaxed and till daughter-in-law doesn't share her side of stories with her girl gang, she can't feel satisfied.

You see, there is a two-way street where they both can't survive without bitching about each other but today I have come up with only mother-in-law's side of stories.

Gear it up beautiful daughter-in-law's because today you would get to know about all those things which your mother-in-law doesn't like about you and which gives her the reasons to gossip...
"She never wakes up on time. She should be on the breakfast table at 9 am but she comes at 9:30 am. Aaj ki bahuyein hai ji, hum toh bahut shareef the inke saamne. They don't care about anyone, remember we used to be so scared from our mother-in-laws".
"My son never listens to me now, especially after his marriage. Naa jaane kaunsa jaadu kar diya hai isne..."
"It's been months or years since they got married but still she doesn't know how to cook. Khana banana mein zero hai ji zero".
"All day she keeps on talking on her phone with her mother. Jab maa ke saath hi rehna that toh shaadi kyun ki..."
"She is still so careless like a child in terms of keeping her room tidy and clean. Abhi bhi main hi apne bete ke kapde alag karti hun..."
"She can't sit at home even for a single day, jab dekho saheliyon ke saath bahar yaa parlor..."
"She can't complete a single task without making a mistake. Jo kaam do uss mein galti toh hogi..."
"Eats so much of junk food. Pata nahi bacha kaise karegi, healthy khayegi toh karegi na..."
"As soon as my son would come back from work, she always takes him out. Ghar baithne hi nahi deti mere bete nu..."
"Pyarri hai bas bachi hai, seekh jayegi..."
Daughters-in-law, she might gossip about you but when it comes to protecting you, she will always do. Like tom can't live without Jerry, in the same way, she can't live without you. She won't say it but deep inside she knew that you have made her son a better person and a man.
Keep gossiping mummyji's but also keep loving!!
...