We all know how much we were serious to follow traffic rules but thanks to the new Motor Vehicle Amendment Act 2019 which came into effect on September 1 2019, with such huge fines atleast we Indians will follow rules for our safety from losing money.
#FingersCrossed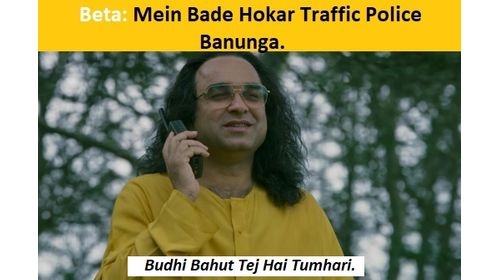 In recent news, a man was fined with Rs. 23,000/- for violating the traffic rules. Although, the man two-wheeler cost was less than the fine.
With the new traffic rules; drunk driving, jumping the red light, not have registration certificate, if found without driving license or any of such kind, you will have to pay in thousands.
As the traffic fines stories came into news online, people on Twitter started the traffic memes, check it out:
LOL! After watching out these memes, I got the laughing traffic on my face.
...