The world knows it we know it, it's Priyanka Chopra and Nick Jonas wedding and many of the guests have started to arrive at the Umaid Bhawan Palace. Yes, the wedding is not just a regular wedding and we surely can expect something extra sizzling, and extra crazy.
I wish, if I could have got the invitation from the couple, I promise I have had just one plate for my dinner!
Talking about the invite, Sab kuch acha hai, but what's that 'Oh Shit Kit'? Am I thinking what you all are thinking? (I can have this every day, please send me the invite Priyanka, Please!)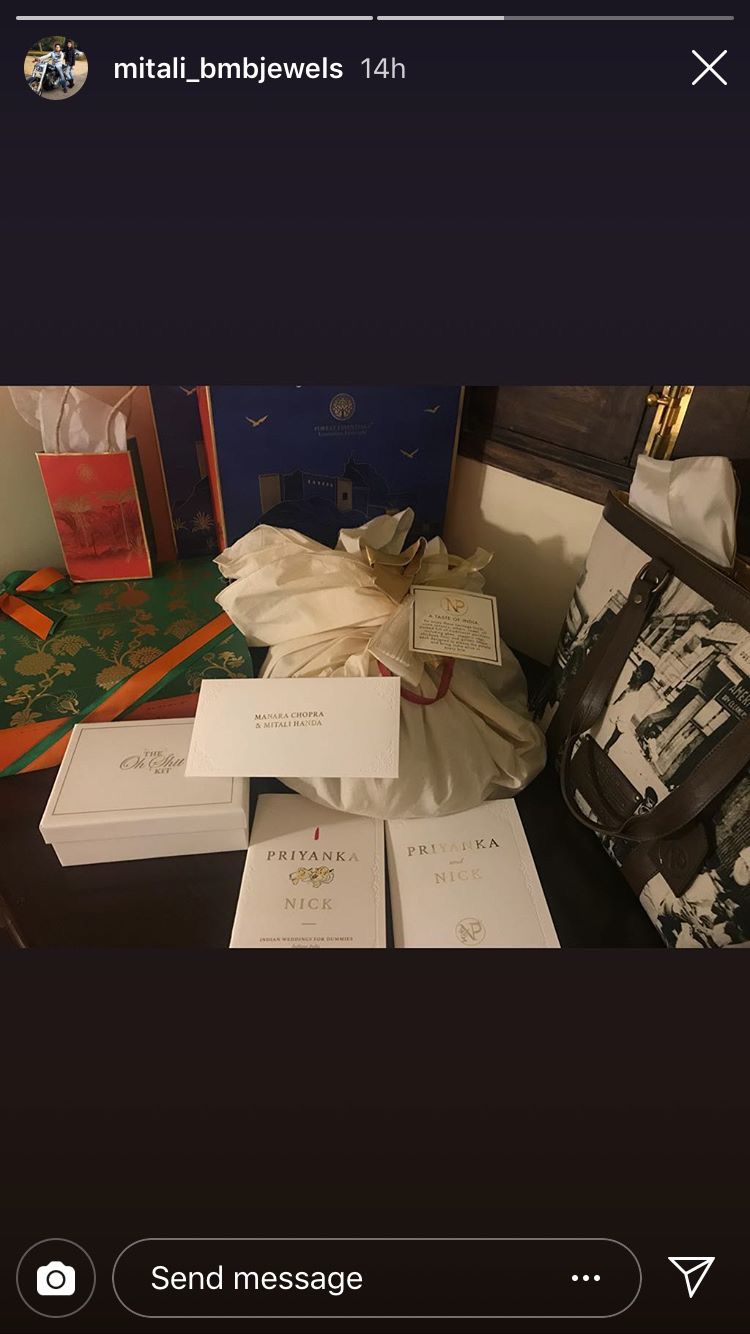 Apart from the 'Oh Shit Kit', there are other boxes also, which looks like there are yum snacks for the guests, the guests even got the custom designed coin to make the invite more special. On every packing and cards, their names are written in gold.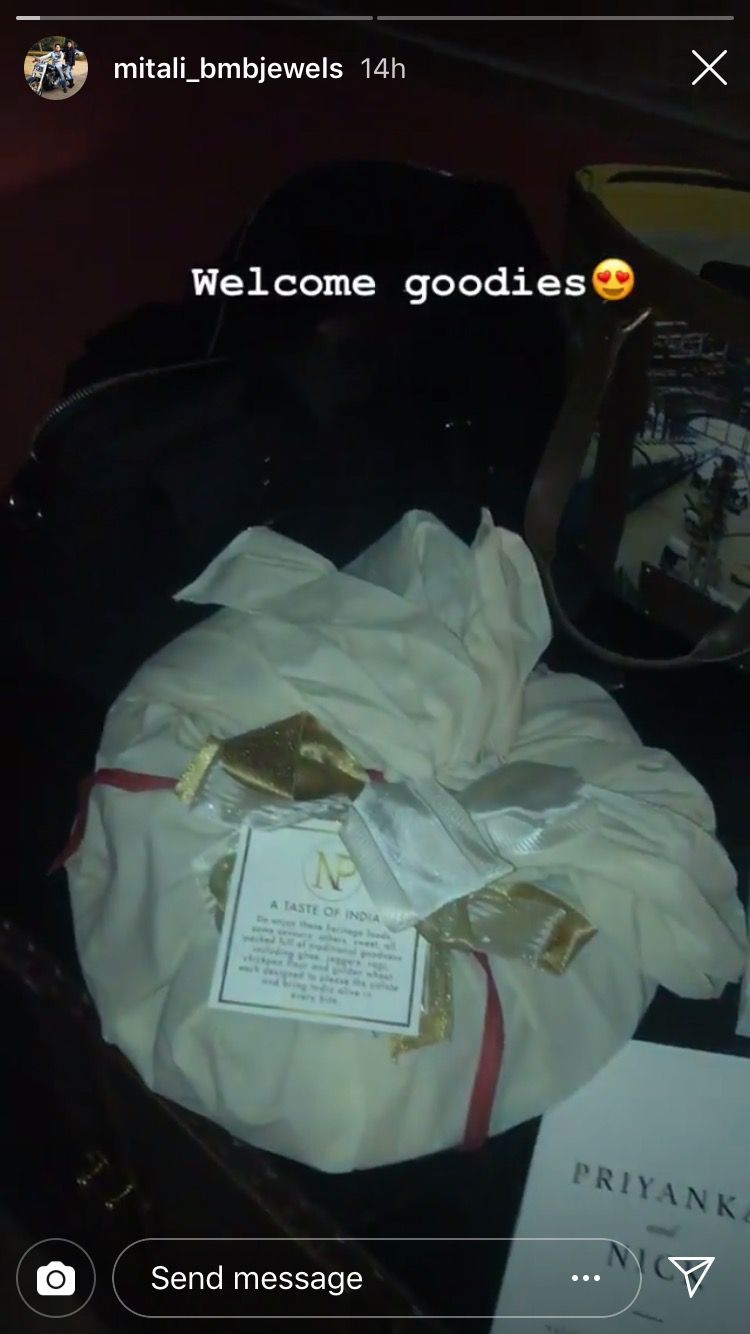 There is also an information book attached: "Western Weddings for Dummies" and "Indian Weddings for Dummies", in case anyone finds difficulty in understanding the customs.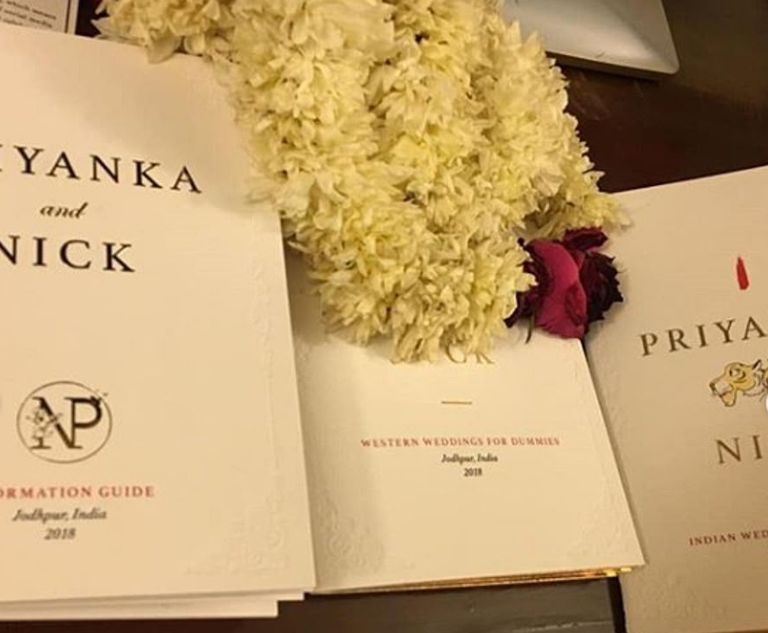 You all must be thinking about, where's the sweet box or that almond box? Well perhaps, they have sent organic snacks attached with the invitation, No there is no Kaju Katli or that BIG Shaadi-wala-laddoo.
After all, health is wealth, and we know Priyanka Chopra fitness regime.
The lovey-dovey sweethearts will be getting married on December 2 at the Umaid Bhawan Palace in Jodhpur, and Whilst we are waiting for the pictures.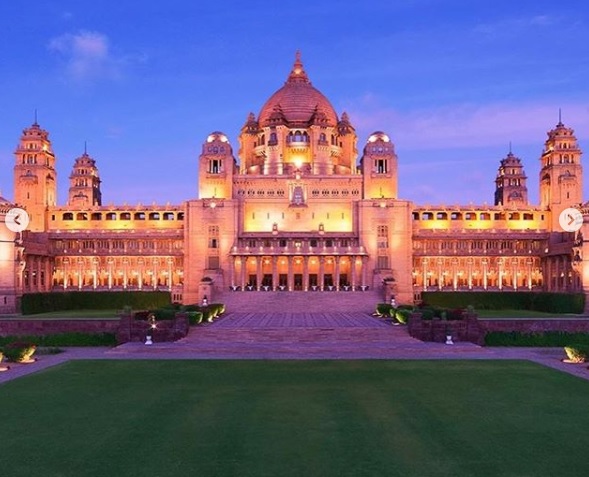 I think, as, like Deepveer wedding pictures, we have to wait for NickYanka wedding pictures also.
...