The viral optical illusion video of vehicles disappearing as soon as the traffic took a left turn from the bridge.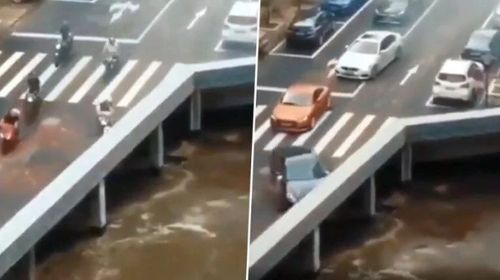 The viral video has left netizens confused and anxious to know where the traffic is going.
Initially, it looked as if there is a turn for an under the bridge, but after looking it closely and repeatedly on loop, there is not even an "R" of a road.
So where the vehicles are heading to?
Mars?
The video displays vehicles taking a left turn towards the river, crossing the road to the under the bridge and then suddenly, BOOM, they disappear!
The viral video has been watched over by 67,000 viewers. And, everyone is puzzled about this sudden disappearance.
We are still scratching our heads. If any of you guys solve the mystery behind it, we will give you a surprise.
"A surprise claps!"
...