Helio, Helio!

Pretty sure most of you have sorted your New Year Eve scenes already, which is amazing but have you figured out what are you going to wear?
Now please do not say you have ordered a dress from Shein or that you received your order from StalkbuyLove today morning.
Dikkat dress se nahi hai but when you have so many other options why do you want to settle with one basic dress. Let's be frank, if you go to a party and all eyes do not turn towards you then koi fayda nahi hai jaane ka.

Mate, you gotta work on your entrance skills, okay?
1.) Silver Sequins.
Sequins are the rage and sabko pata hai but do you know which shade was the leading one on the ramps?

Haan toh bass wohi sab batane aaye hai. That Silver colour!

Agreed, dress pe hi baat aagayi but remember that Honey Singh song in which Sonakshi danced like a bomb? Sequins waale dresses tab se ghiss pitt rahe hai.

So ditch the dress, pant them up or skirt, if you like.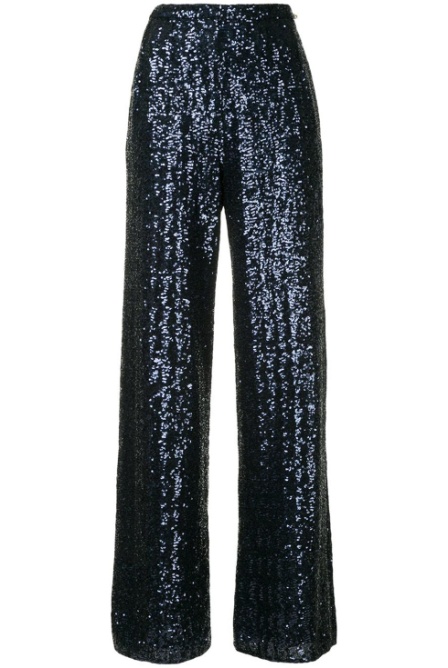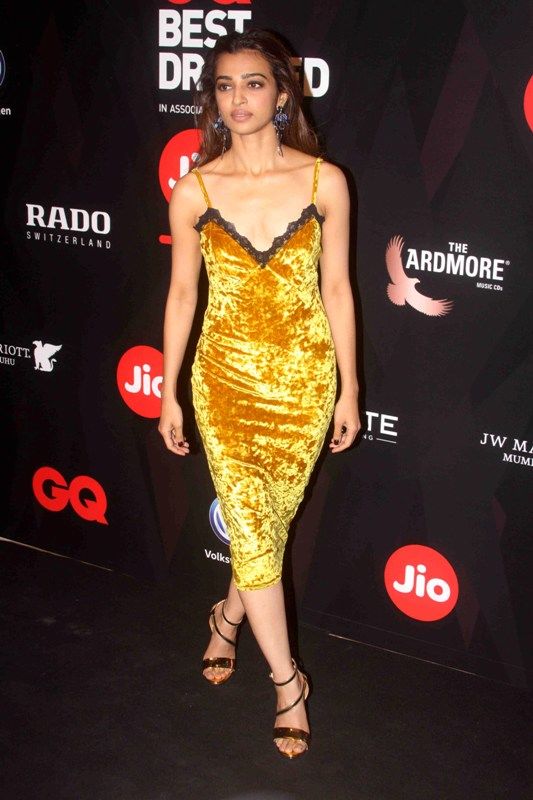 2.) Gold Gloss.
It is just not possible that if silver is running then gold will limp somewhere behind, if sequins are for silver then gold also has the gloss for it. Also, it is winters so not just with bourbon and hot coco but with fabrics also you gotta make the most out of it.

So dapper yourself with all the velvets, thank all the fashionistas for bringing the 80's glamour back. Use it, folks, make the most out of it.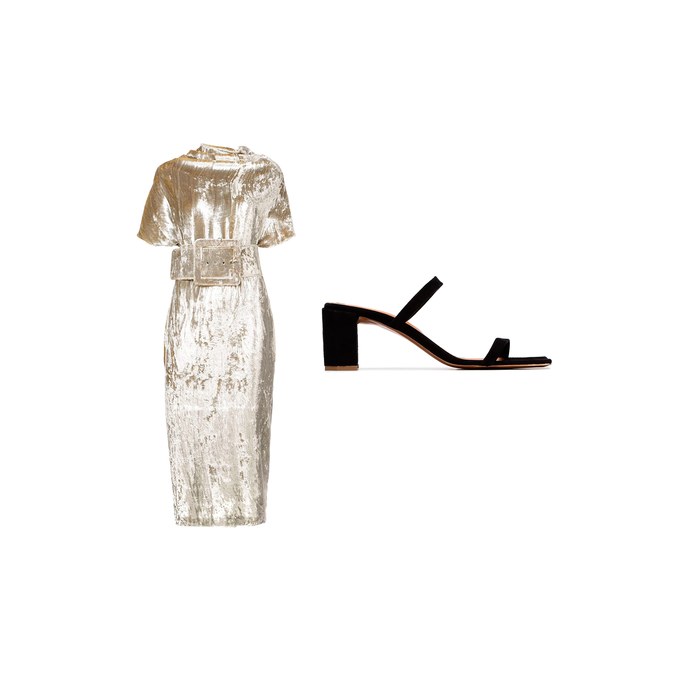 3.) Plastic is the new reality.
Yes yes, the raincoats that you wore as kids are all the rage. Remember the Moschino's collection? Bomb, were they not?
But woh toh hai ramp ki baat, zaada Avante Garde nahi hona bass hot lagna hai so instead of wearing full plastic you can make sleeves out of plastic or add an extra layer of plastic on your dress or something like that but in a minimal quantity.
The trend is maximalist but not everybody will be a fashionista around you so unless you want the jokes of the entire night on you then just be smart with it.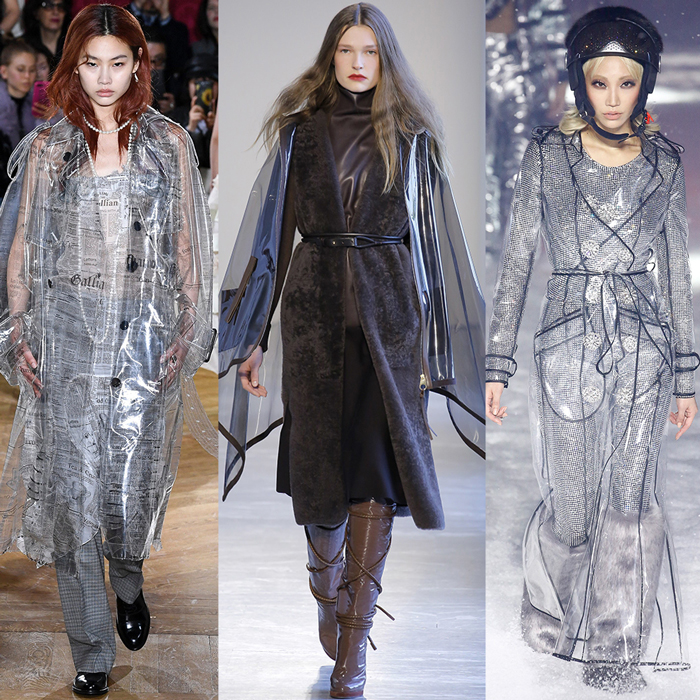 4.) Ruffles.
Yes the old days are back and so is their fashion and if you do like ruffles then shoot to the next point but if you are then read through.
S ruffles yes, they add a Victorian touch to your clothes making your attire look rich and regal. But be wise as to how you use them, ruffles make a statement for themselves so either take them in a delicate print or anything much more simpler so that it takes all the attention and nothing else.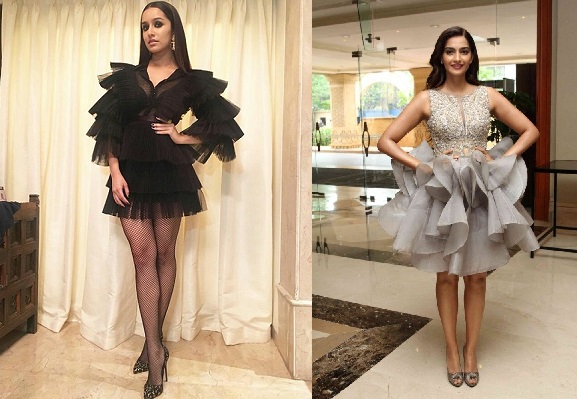 5.) Fringe it.
Fringes are another statement that is being made this season. And do you know where all these things work well? On Sleeves.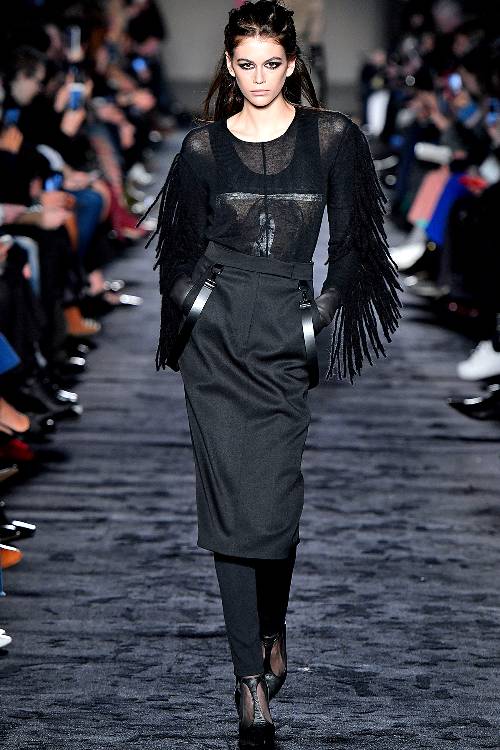 6.) Animal prints.
Did you go to Zara or H & M or any other store and wondered why they have gone all so cougar?
Or if you have hated animal prints all your life then mate this just is not the time or the season for you and buddy adapt, okay, please?
Do yourself a favor and develop a liking bohot asani hojayegi.
But the thing with animal prints is that they can go overboard and look very cougar-ish so to avoid that be very cautious as to how you use it. In a scarf, heels, earrings, jacket or in smaller quantities.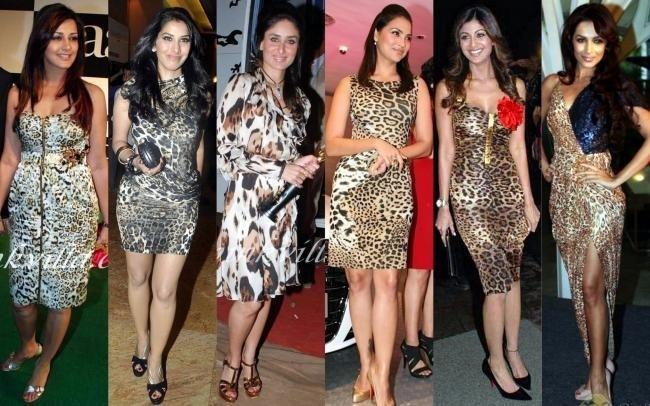 7.) Define your waist.
See styling is a trick and with good dedication, anybody can learn it. One thing that has influenced people's mind when it comes to good styling is an hourglass figure but not everybody is that which is completely okay. Nobody is asking you to hit the gym.

But if you define your waist, emphasize your bust and give more attention to legs (with something high waisted) then you can create the illusion so cliche your list as all the tabloids are saying this season.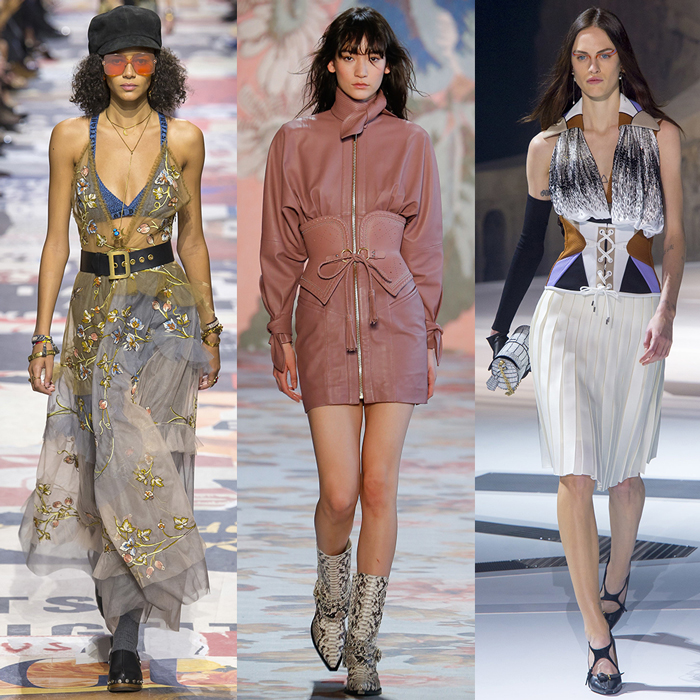 8.) Scarf prints.
This is by far the easiest, cheapest and the most DIY kinda option that you can have. Scarf prints are all the rage and all the more merrier for you.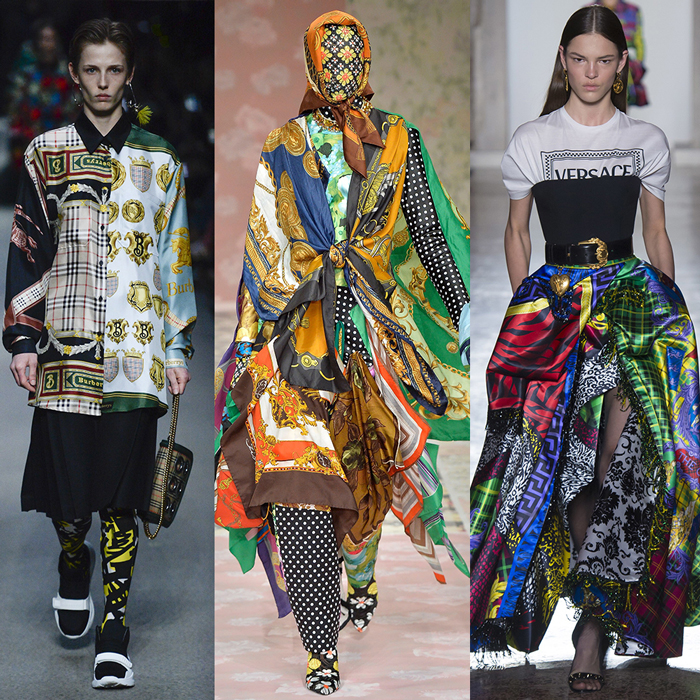 9.) Pant suit.
Suit boot pehen ke bann jaayo be, yes dresses are too much so ditch them and pant suit yourselves up.
And the best part is you can wear the seperates on any other day as well, ka-ching!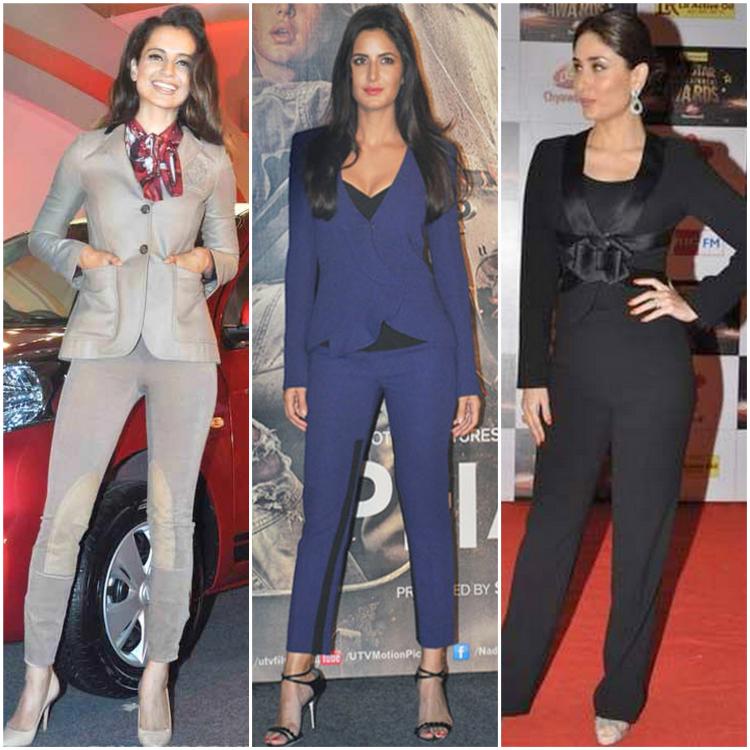 10.) Oversized Outerwear.
Super size your upper bodies but the thing is us Indians are kinda shorter than these fashionistas and their tall as fuck models so supersize it in width preferably than the length and pair them up with something high waisted to create a short upper body and longer legs illusion.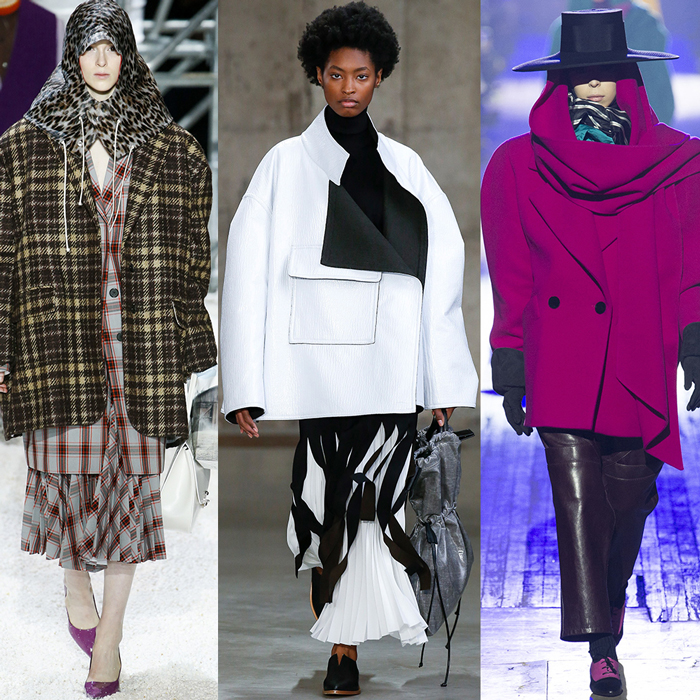 11.) Skirts.
Invest heavily here because they never go out of the trend anyway but this trend of the year has put all the jeans on their retirement. Tube, mid length, gazing, no limitations.The sexiest take on the skirt is a ruched '80s-inspired satin number, showing off legs for days.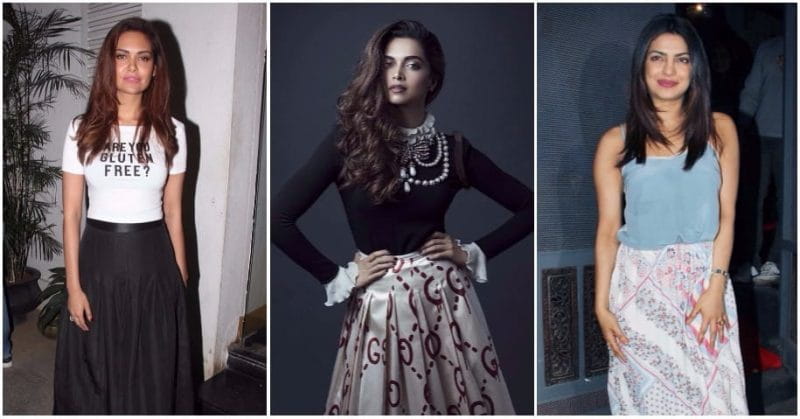 12.) Pyjama Dressing.
No, no not your cotton or nylon ones instead a lot more regal affair must be put into consideration. Keep the silhouette simple with the pyjama but go insane with the fabric, silk, sequins, and the best you can get your hands on.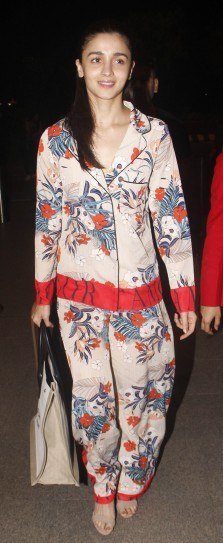 13.) If all the luxe is not your thing we do not have any idea how you are going to survive the season but still you can stick to some simpler hue and in a sheer fabric.
So, what are you wearing, Bebo?
...