Anybody would freak out if they see the paranormal activity happening around them and that's what happened in one of the parks of Uttar Pradesh.
Famous commentator and former Indian cricketer Aakash Chopra shared a video on Twitter where a Shoulder Press machine is vigorously moving on its own. He further shared that the unusual video is from Kashiram Park in Jhansi in Uttar Pradesh and he has found it on WhatsApp.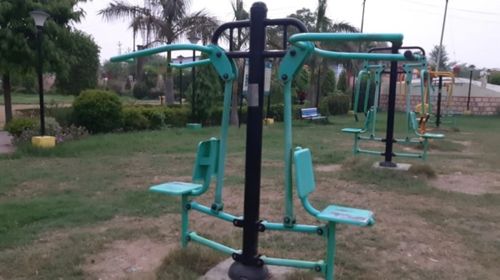 This continued for over 30 seconds straight. The video has been viewed over 200,000 times and retweeted 1,300 times.
The video also shows some policemen also present when this incident happened & they even seen capturing the moment in their phones.
By choice people on Twitter shared their interesting thesis which is atleast funny, if not scary. Some said it was John Cena, some were shit scared and some wanted ACP Pradyuman to find out the mystery behind the automatic use of shoulder machine:
However, after investigating the matter, According to an Indian Today report, police officials stated that there is no paranormal activity. The machine was excessively greased which steered up an unusual occurrence.
...