Today, Atal ji cremated with full state honours at Smriti Sthal in Delhi. Thousands of people gathered from across the country to bid a final goodbye to the man with so much simplicity and if you have ever heard his speeches, you are already his biggest admirer.
Former Afghanistan President Hamid Karzai arrives in Delhi attended the funeral of former PM Atal Ji.
Many political leaders were sad and many even attended the ceremony to say final adieu to the great man.
Today the last yatra of the former Prime Minister, Atal Bihari Vajpayee with his admirers covered the streets of Delhi to bid him a final goodbye.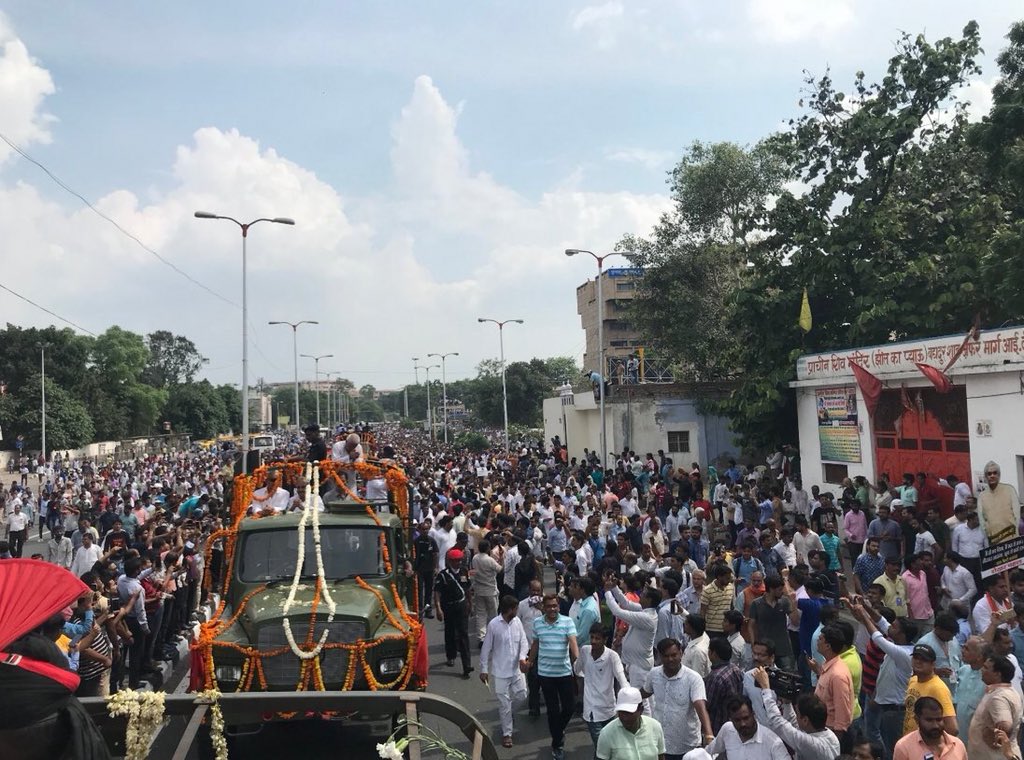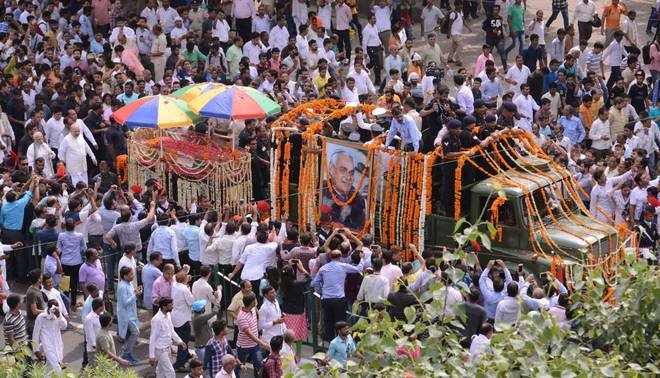 He was the man with a golden heart. He will be admired forever.
...