Netflix's Indian short documentary 'Period. End of Sentence' just won an Oscar. A film about menstruation wins an Oscan then it is a big thing, & No, it's not just us, even, the Director of the film couldn't believe it.

Award-Winning film Director, Rayka Zehtabchi and Producer, Melissa Berton shared a moving speech and thank the whole squad for putting the efforts to make it winning the Oscars.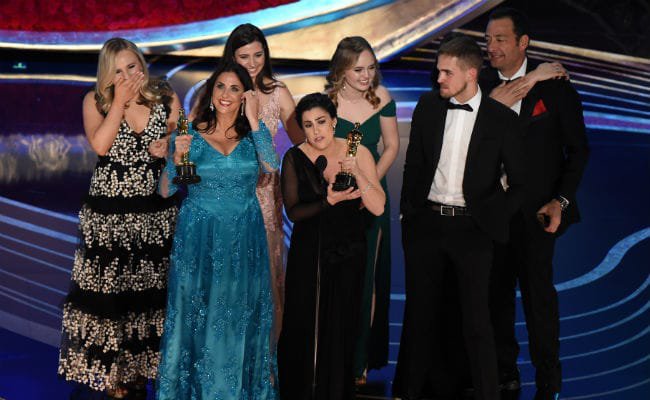 While on the grandstand she wanted to make it clear to the audience about those tears which were coming from her eyes.

"I'm not crying because I'm on my period or anything, I can't believe a film about menstruation just won an Oscar!"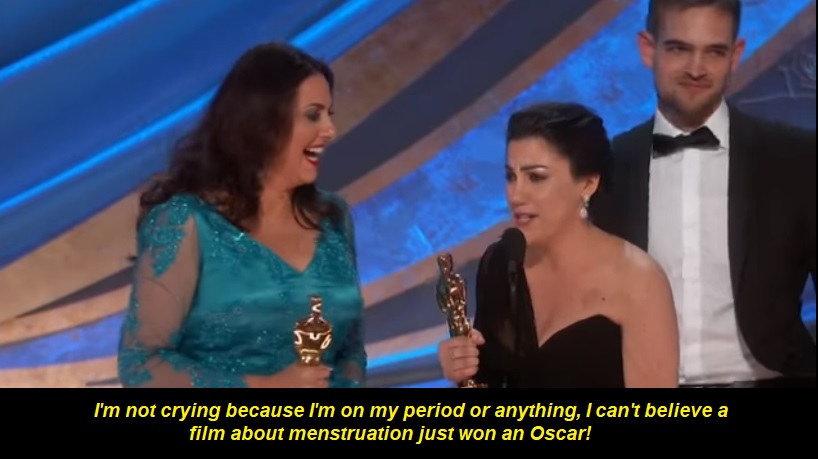 This Award is not just for the directors or producers or the whole team behind the work, it's an award for all the girls around the world who goes through pain every damn month, who even, sometimes has to face the taboos from the people...let's cheers for being strong, bold and just you (period)
She further added,
"I share this award with the Feminist Majority Foundation, the entire team and cast. I share this with the teachers and students around the worlds - a period should end a sentence, not a girl's education."
Hear the moving speech from the Director herself:
The movie 'Period. End of Sentence' holds strong, a thought-provoking movie that deserves to be seen by everyone.
...