This season of GoT has got a lot of backlash from the fans and it continues to grow as soon as the new season arrives.

We are really not sure what David Benioff and D.B. Weiss was thinking when they were writing the script.
And perhaps, in order to save the legacy of the Game of Thrones, fans has launched a petition on Change.org asking HBO to remake the entire final season and...

with competent writers.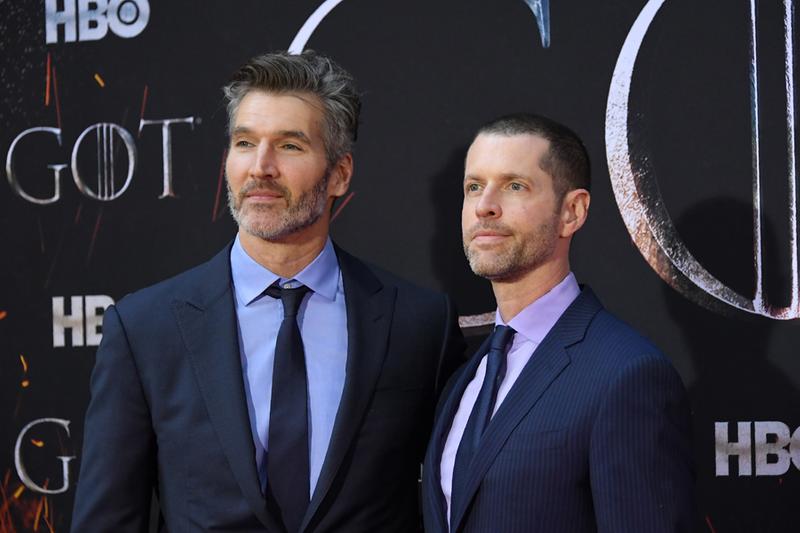 The petition says:
"David Benioff and DB Weiss have proven themselves to be woefully incompetent writers when they have no source material (i.e. the books) to fall back on. This series deserves a final season that makes sense. Subvert my expectations and make it happen, HBO!"
The GoT season 8 Episode 5 was a nightmare for the fans, as they saw the mad queen Daenerys decision to burn down the entire King's Landing, leading to mass killing of innocent lives.
Although, the fans are upset, but talking about the number of people who watched "The Bells" episode, the viewership is huge; more than 18 million people watched it on Sunday. No matter what, this season for GoT and HBO is going great, whether in terms of mouth advertising, or suspense.
At the same time, the fans know that it's the last season and in the expectation to give a happy yet emotional goodbye to GoT, instead, they got surprised by the writers by such a sad and depressing ending.
Around 220,348 people have signed the petition and the aim is to get 300,000 signatures. And this is how people are responding to it: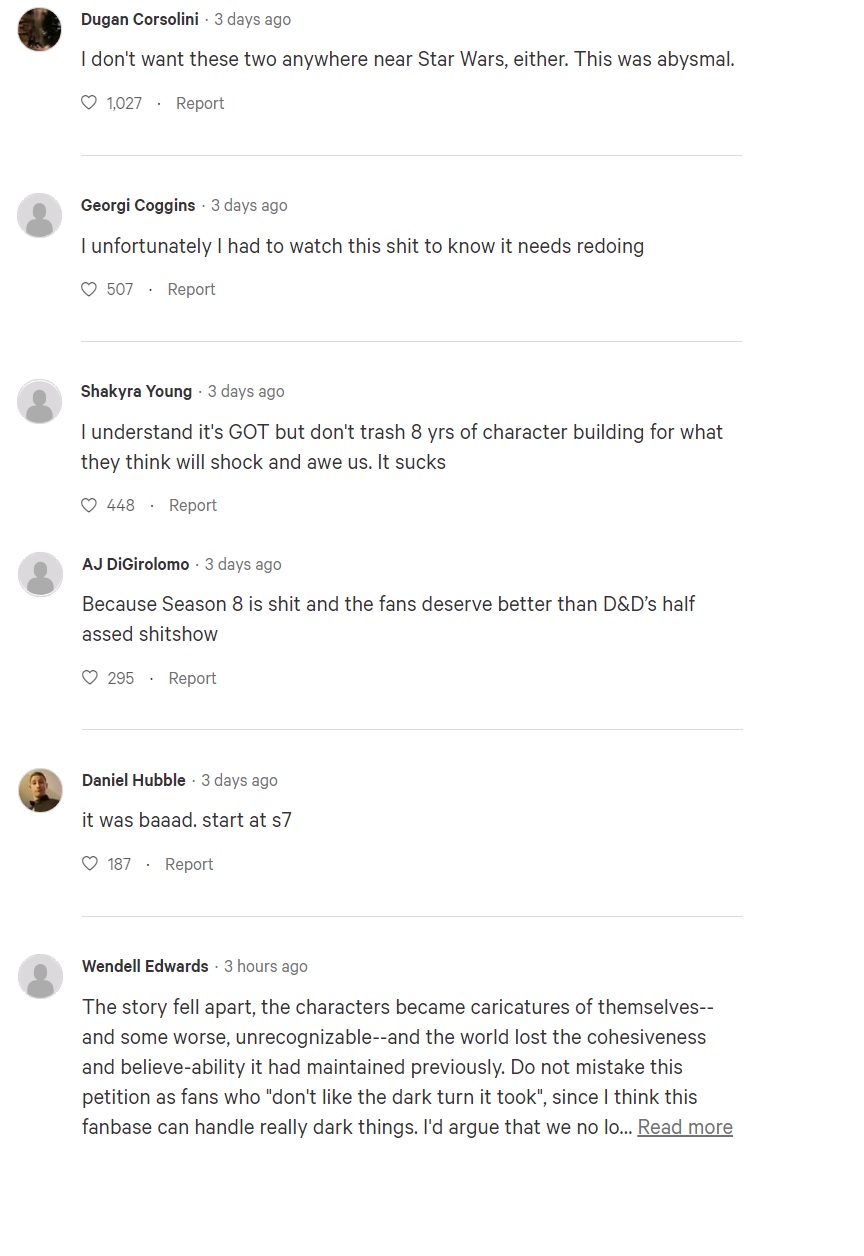 And, there were some who were against the petition,
What are your thoughts about the remake?
...