She is taken!
Former adult movie star Mia Khalifa announced her engagement to her longtime boyfriend Robert Sandberg, making millions of hearts broken.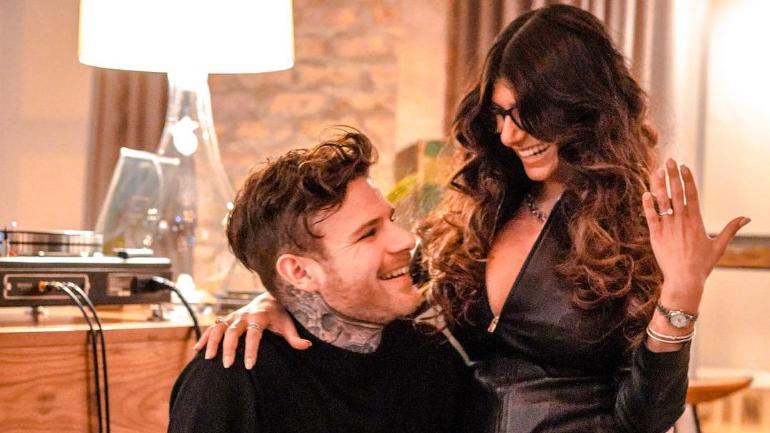 The Swedish chef, Robert Sandberg shared the story of how he proposed to Mia, He said:
He hid her ring in a bowl of dried ingredients and to which, Mia was too curious to eat the food, it was then, he had to stop her to find out the ring from the dish and proposed to her.
"We went to Chicago this weekend and had a wonderful dinner at Smyth. I proposed to Mia Khalifa and she said YES! The ring was hidden in a bowl of dried ingredients and came out as a new serving. Mia was too curious and too eager to taste so she started to eat the inedible ingredients. I told her not to do it and then I put the ring on the finger."
Mia Khalifa shared happiness on her social media accounts and flaunts her ring.
Robert Sandberg is currently based in Los Angeles. He was keenly interested in making food since childhood and knew he wanted to be a chef one day.
Although the wedding date has not been announced yet but surely, many hearts have been broken today, hope to get over it soon!
...