(Disclaimer/WARNING- Dear Prajakta Koli Aka Mostlysane, I am sorry to make you a bit fat or cheese friendly because this write-up might be one of the CHEESIEST articles on the internet about you, yet emotional too.)
"She is sooo cute",
Exactly; these were my words when I watched your videos the first time.
I went totally Filmy: "Oo tere chehre se nazar nahi hatti,"
Absolutely, just like the above catchphrase.
Before I get started, Mostlysane, I have been watching your videos for a long time now, so to be truthful, I don't remember how I came across your videos back then, but I thank god (or Youtube? Okay to both of them), it did! I thank them to make me watch YOU!
See, even YouTube was too interested that they made me found you, and as honest as I can be, your humble, straightforward, simple life, honesty and ofcourse your smile,

This whole package that you have fixed on you, make me go *MostlySane* for you, Prajakta Koli.
If I recall, there was a time where you went through a low phase in your life; you were sad, in a lot of tension about your growth as a YouTuber, about the quality of the content which you are pushing and there must be a lot of other things going on in your mind, but you bounced back,

And that's where you took everybody's heart and respect.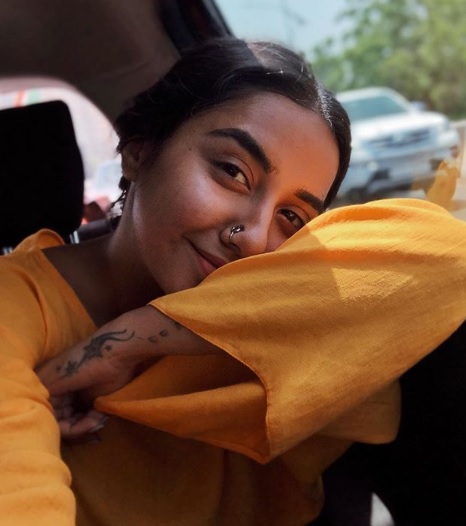 If people watch Sandeep Maheshwari videos to get motivated, so, people do watch you to get a smile on their face, including me! We see you to get inspired, we see you to get some brilliant life lessons, we see you to see just you, actually. Out of many interviews, I saw one interview where you gave one amazing life tip:
"Please take away all the filters that have been put on you by the society",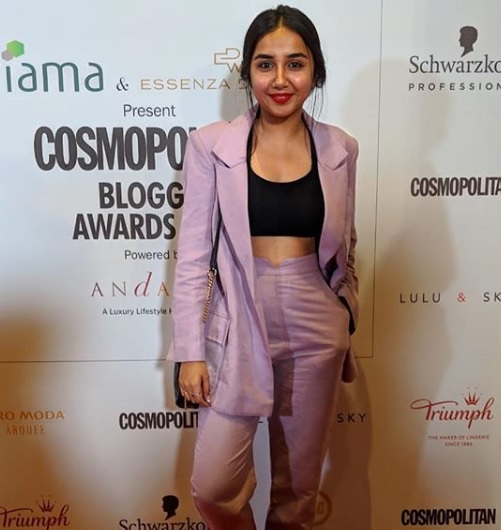 Okay, bhoot serious hogaya, one Shayari for you Miss Prajakta Koli,
"Roses are red, violets are blue.
And in my dreams, I have always dated you."
So, is there any possibility? Any ray of hope? (Okay, just kidding... if it's a NO. :-P)
Lastly, I just want to thank you for not giving up on your YouTube career, for always been a fighter, for entertaining us, for spreading the positive messages through your videos, for getting awards for India, for making that connection with your audience and not considering us as your audience but your family whom I am sure you love a lot (I can write it on a paper).
Another sane, but not so insane Shayari, before I say, until next time!
"'Mostlysane' hu tumhare liye pure dil se,
Ab tum ijaazat do to ticket karaale tumse milne ke liye?"
I warned you, this is going to be the cheesiest write-up! (But do allow your brain to focus on the above Shayari, please!)
Btw, I hope this whole article made you smile, and if it did, you certainly can see me on cloud nine.
...