Last year, Priyanka Chopra openly talked about being suffering from Asthma, and has always been very active to spread social message through many social campaigns, but after a picture of her went viral, where she is seen smoking on a yacht with her family.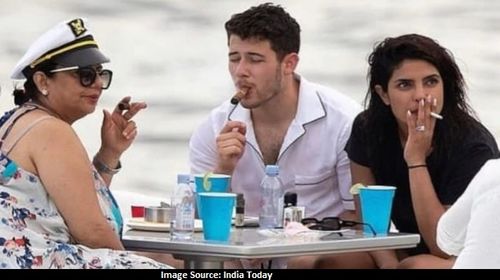 Netizens are calling her "hypocrite" and "fake".

Priyanka Chopra was also trolled during her wedding when the fireworks happened because back then, she supported an anti-pollution campaign for Diwali.
It seems people on Twitter didn't liked it and they have to say something:
It's not the first time that an actor is trolled for smoking. In recent times, Mahira Khan was also trolled for smoking.

Smoking is bad for health!
...