Name someone who was born with great dancing skills?
The answer is: Sardaar Jis.

Sardaar ji's dancing is Asardar!
There is no question about the amount of perfect rhythm Sikhs have, you start the music and see how their bodies talk to the air. The most important add-on to their amazing dance performance is always has been the smile.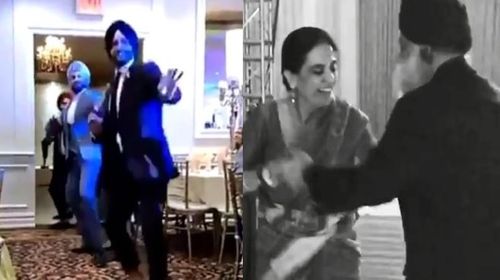 A TikTok video of Sikh men dancing at a Punjabi wedding has put the internet to fire with their crisp Balle-Balle dance. Twitter user, Harjinder Singh Kukreja from Ludhiana shared a video of Punjabi wedding dance where Sikhs are seen performing the clean dance moves with all the touch of Bhangra.
People who were present at the party were cheering for their incredible performance. The 18-second video garnered so much love by the netizens that it has been viewed over 5.5 million users and has been shared by over 10,000 people.
People on the internet are astonished and they have some beautiful words to Share:
Burrah! Sikh people you rock.
...