Rakhi Sawant was born on 25th November 1978 in Mumbai, Maharashtra. She did her schooling at Goklibai High School, Mumbai, and then went to pursue her graduation at Mithibai College, Mumbai. As she never shared her father's name in her interviews, but we know about her stepfather, whose name is Anand Sawant, who is a Police Constable, her mother's name is Jaya Bheda.
Rakhi has two siblings, named Rakesh Sawant, who is a film Director, and Usha Sawant, who is an actress.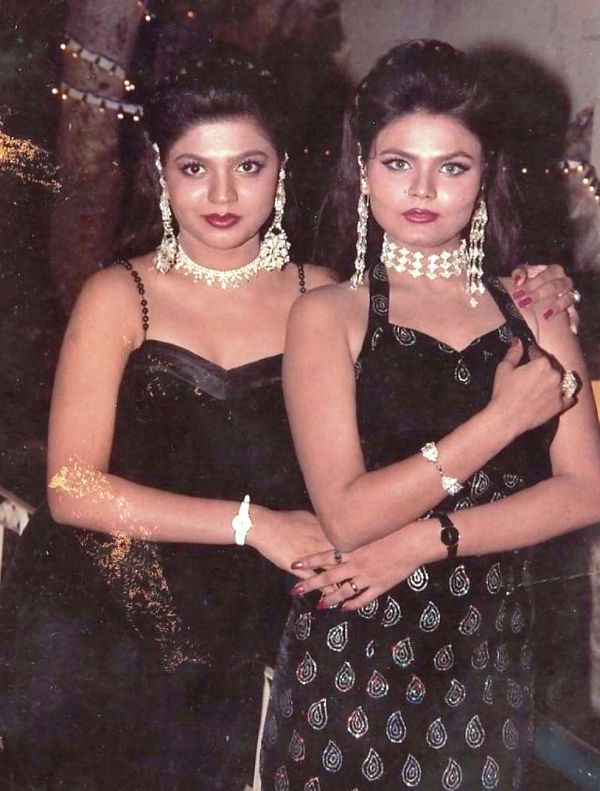 Rakhi Sawant career, movies, TV serials, and music videos:
Rakhi Sawant is an actress, dancer and a politician; she made her debut in Bollywood in the year 1997, with the movie "Agnichakra". After that, she played small roles in multiple movies like "Joru Ka Ghulam", "Yeh Raaste Hain Pyaar Ke" and "Jis Desh Mein Ganga Rehta Hain". Then in 2013, she did an item song "Mohabbat Hai Mirchi" for the movie "Chura Liyaa Hai Tumne". She was also seen in the music video "Pardesiya".
Along with being on the big screen, she has also been seen on television many times. In the year 2006, she appeared in the first season of Bigg Boss. In 2007, she made her debut in singing with the album "Super Girl", which was launched by Venus Records and Tapes Pvt. Ltd. Later the same year she was a part of Nach Baleiye along with Abhishek Avasthi. Then in the year 2008, she launched a reality show called "Rakhi Ka Swayamwar", where she planned on finding a husband for herself, where she married her life partner, Elesh Parujanwala, who was a contestant from Toronto, Canada. But soon, enough the marriage ended due to differences between the couple. Since then, she has been a part of the television industry and has been seen on television many times and is currently a part of the season 14 of Bigg Boss.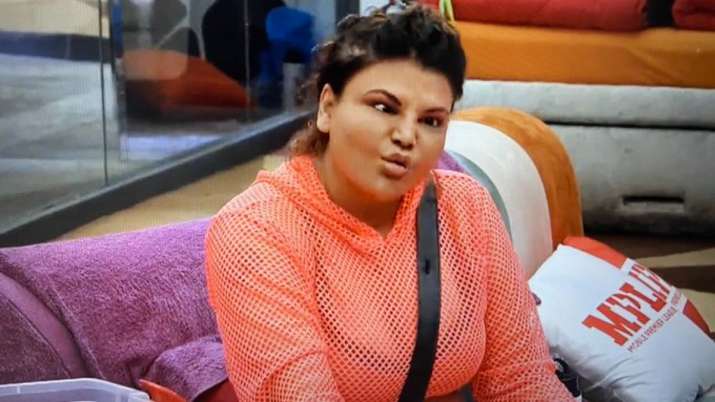 With being an actress and dancer, she is also a politician. In 2014 she announced that she plans to content from the 2014 Lok Sabha Elections as an Independent Candidate. The same year on 28th March, she founded the party RAP, the party has no symbol and is funded by a local businessman. She got only 15 votes and lost her deposit. Then in June 2014 she left the RAP party and joined the RPI (Athavale) and expressed her dream of working for the Dalits.
Rakhi Sawant Controversial Marriage, Link-ups, and Boyfriends:
After being married and splitting with her partner from Rakhi ka Swayamwar, she announced in 2018, that she will be marrying Deepak Kalal, a reality television personality, but in December of the same year, she canceled the wedding. In 2019, she married Ritesh, who is an NRI.
Source:
Rakhi Sawant Controversies:
With being famous for her work, Rakhi has been a part of many controversies, like in 2006, Mika Singh kissed Rakhi at his birthday party, after which Rakhi filed a molestation case against him. In 2010, a police complaint was filed against her and 4 others in connection to the death of a young Dalit boy. In 2016, when she was invited to Illinois, USA, by some Indians for an event, she arrived at the vent wearing a dress with PM Narendra Modi's photo on it.
This actress, dancer, and politician have made a name for herself by working hard and being honest about her opinions on multiple matters. Though her life is an open book.
Here are 25 unknown facts about her which no one knows much:
1. Rakhi Sawant real name is Neeru Bheda, but later on, after her mother got married for the second time, her mother changed her name and gave her and her siblings, the second husband's surname "Sawant".
2. She has not only done Hindi films but has also been a part of many Telegu, Tamil, and Marathi films.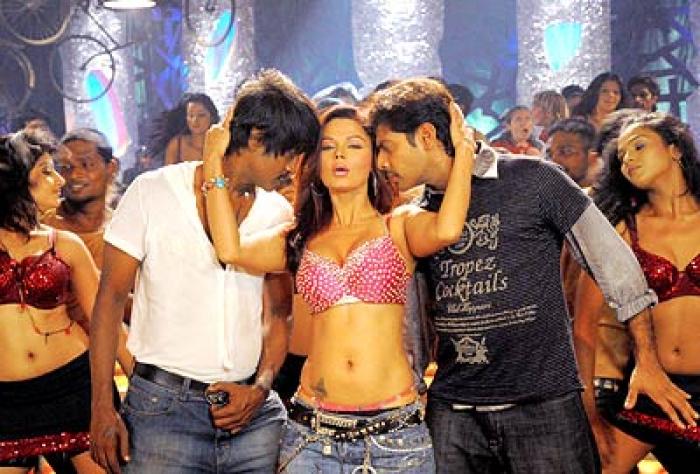 3. At the age of 10 she was a waitress at Anil Ambani and Tina Ambani's wedding.
4. At the age of 19, she did the movie "Agnichakr", which was her first film, and in the movie, her reel name was "Ruhi Sawant".
5. Her major breakthrough was her performance and appearance in the song "Mohabbat Hai Mirchi", which she did at the age of 25. This song broke many records at that time.
6. In the year 2008, she was the winner of the contest "Yeh Hai Jalwa".
7. At the age of 31, she launched her show "Rakhi Ka Swayamwar".
8. On the show "Rakhi Ka Swayamwar, she married a contestant but when the marriage did not work, she told the media that she married the man only for money.
9. In 2014, she launched her own political party called "Rashtriya Aam Party". She got only 15 votes in the elections.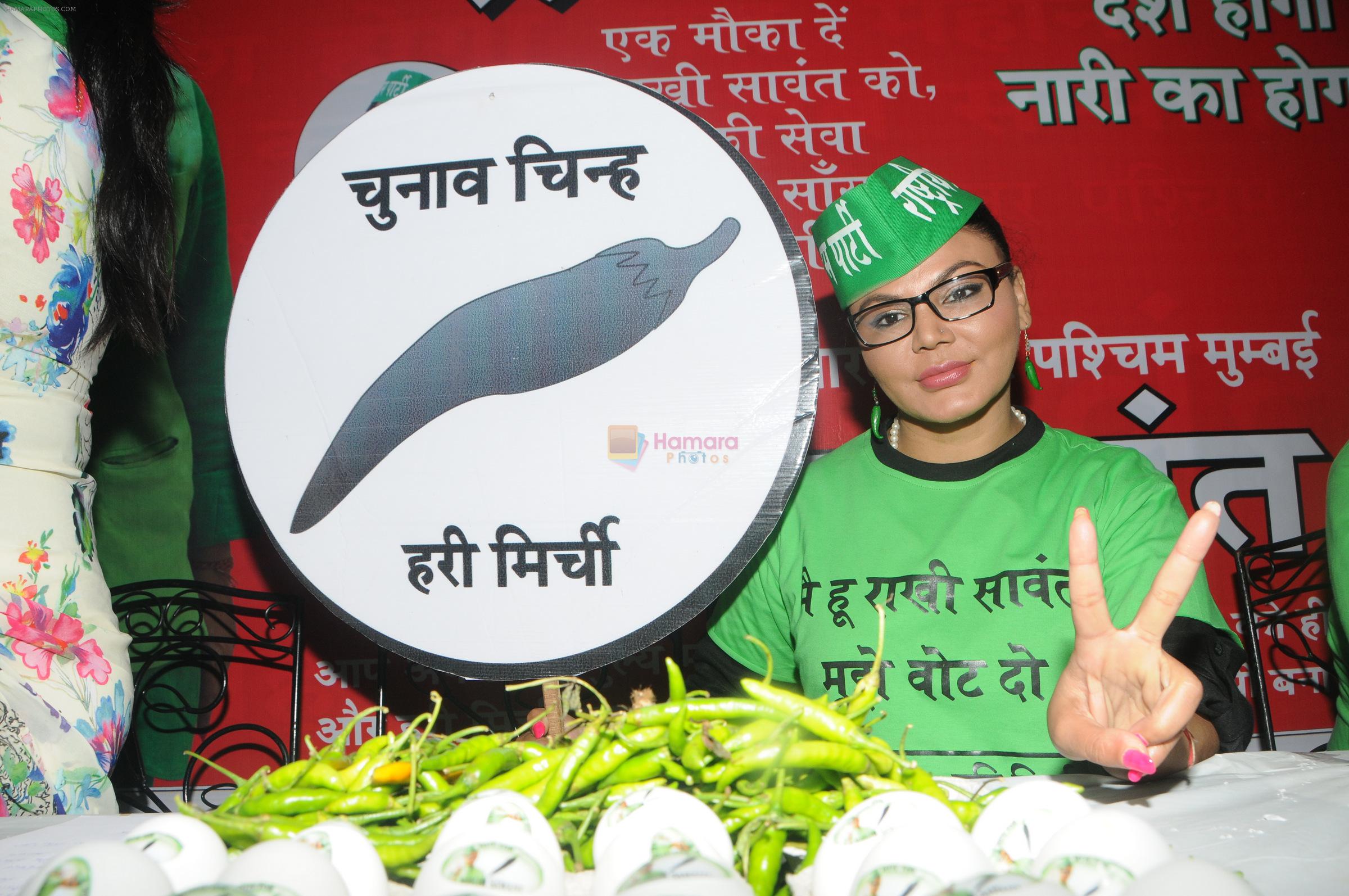 10. At the age of 38, she did a lead role in the movie thriller movie "Ek Kahani Julie Ki."
11. She was arrested by the Punjab Police because of her comment on Rishi Valmiki.
12. She has received the "Dadasaheb Phalke Film Foundation Award" for "Best Item Dancer in Bollywood".
13. Because she has been a part of so many controversies, she is also known as the "Controversy Queen".
14. She has also won the "Dadasaheb Ambedkar Award".
15. Born into a Hindu family, she ardently follows Christianity.
16. Her family was completely against her being a part of the entertainment business.
17. Because her family did not allow young girls dancing and acting, once her uncle cut her hair so that she could not perform dandiya.
18. Initially when she could not find any work and was rejected again and again, later, she chooses to do cosmetic surgery to look better.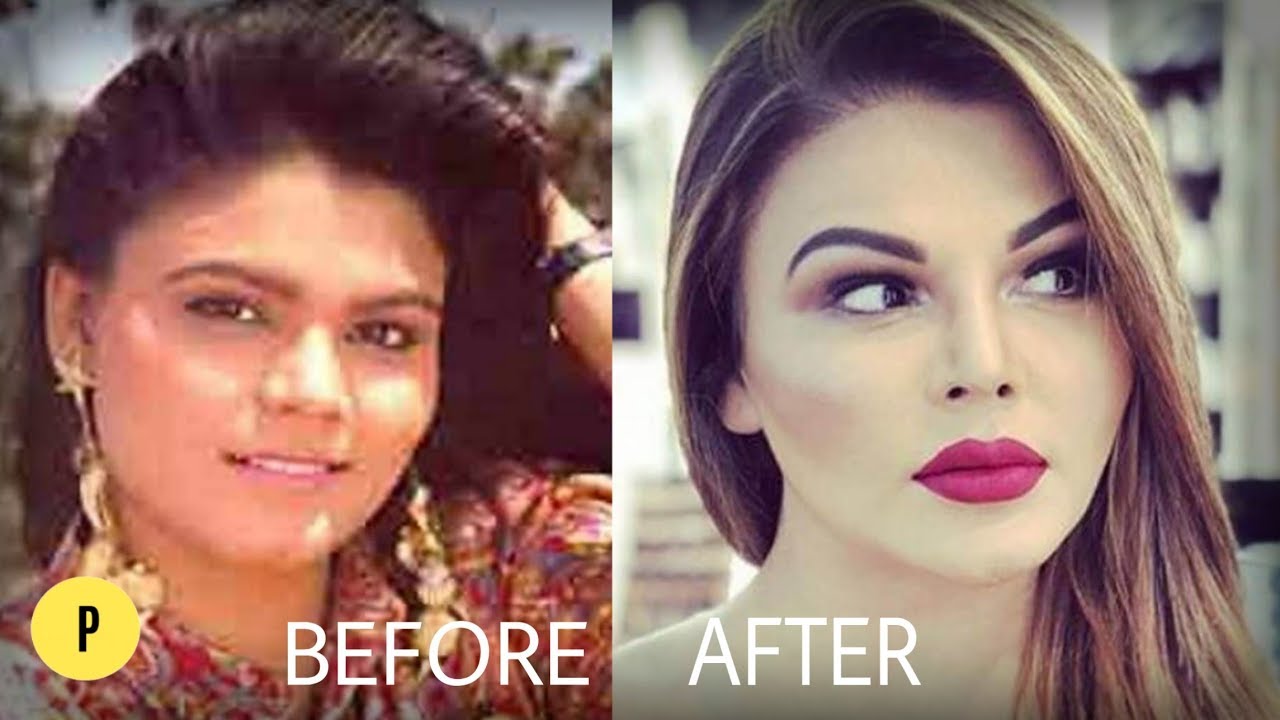 19. In the year 2016, she had a major accident that caused her to go bald.
20. Till date she has done almost 25 item songs.
21. She has been a part of almost 34 movies and has done 25 reality television shows.
22. Rakhi Sawant and her husband Ritesh, both dated each other before they got married.
23. Rakhi's net worth is around INR 34 Crores.
...