After this news of Ranveer Singh available for shadi events, budday party, or mundane celebrations

To all the padosi, & rishtedaar, tum na bhi aao mujhe chalega ab.
"Kyoki... apna time ayega, Ranveer Singh bhi ayega."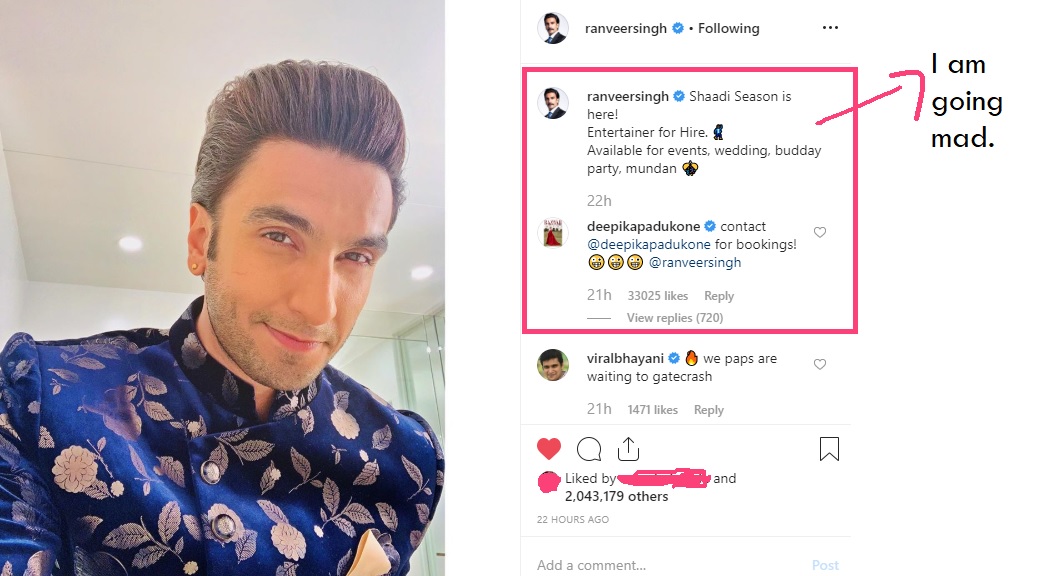 He made it official guys,
If his latest Insta-post is to be believed, Ranveer Singh is all set to be "entertainer for hire" for any event; be it mundan-shundan, budday party, or wedding reception.
To all those uncles and aunties who wants to see Ranveer Singh's resume. Check out this video as a proof of how talented he is:
At first glance, it looked like he is joking, but, wife Deepika Padukone comment about her being his manager for all his event bookings seemed legit.

Pre-bookings have already started, he is in demand man!

Now that you have claimed it Ranveer, I want your contact number to talk about it. Although there are no events coming in my family but to see you I don't mind in celebrating my birthday twice this year. :-P
Btw, Ranveer, you forgot to write Jagraata event. :-P
...