Indian culture upholds communication at the highest level. We indulge with our neighbors, maintain good terms with distant relationships, develop familiarity with strangers, such is our culture or was it? Times are changing.
The generation prior to us maintained such good relations with their neighbors, they practically considered them family, whereas we do not believe in the same. We are more of "keep calm and keep kaam se kaam".
But the apple does not fall far from the tree, we might not be nosy and willing to eavesdrop between a fight happening in our adjacent house but we still yearn for drama.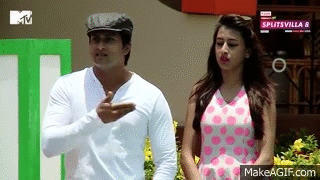 We simply do not like to believe that all is well in the world. Look at us! We have had so many seasons of Bigg Boss and Splitsvilla and etc, what do they do basically? They invite fancy people, make them stay together, create a show and we love to watch them fight.
As Indians, we have a weird sense of humour. We get kicked out of knowing that people are willing to fight for water. No, not in a Greta Thunberg way. Most of us still do not know who she is. What is she doing anyway? Saving the planet?
Ya, who cares. Coming back to Bigg Boss, when one TV actress fights with another for a bucket of water, it works like a balm on our aching middle-class souls. They all look so dreamy and fancy and work hard enough to rise above mediocre levels but have we? Nope. If we cannot actually make them poor, then we can at least pay for a show that pays them to fight over an Aloo paratha. To cut it short, Bigg Boss is basically rich people fighting for basic things. This works like cocaine for middle-class Indian households.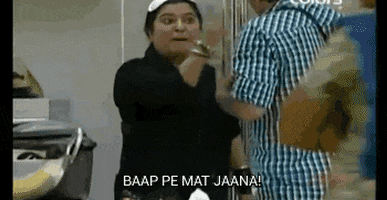 Another TV show that does not go out of trend is Khatron ke Khiladi. Okay, so not all adults are interested in watching this. The worst part about this TV show is that it comes at a time when people are having dinner and they simply refuse to believe that some people are not oaky looking at crawling cockroaches as they are munching on their Rajma Chawal.
Maybe this kind of concept would work in china but nope, not with us. We are selectively non-vegetarian.
The audience that watches this show is generally kids aged around 7-12 because they are driven by one sole purpose in life, which is to act like the coolest kid in the class. Now in an Indian middle-class house, not all parents are chilling enough to hand over Netflix passwords and when the TV is bombarded with Naagin and Sasural simar ka, what would a 10-year-old do to look cool?
The child is not at fault, but the production houses are. They are not delivering enough cool content for a 10 year-old. This leaves the child only one option, to watch loser reality shows.
...