Disclaimer: This article is only for entertainment purpose. We request you to please not to take it seriously.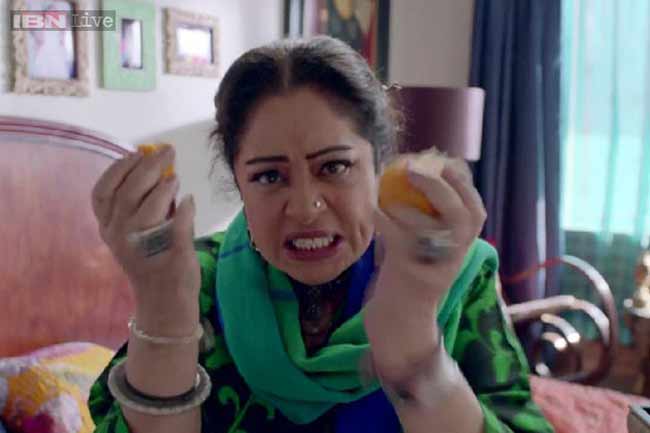 Relatives are born only for criticizing you for the matter that "why you are not getting married". They will keep poking you and keep coming up with the list of reasons that why you should get married and how marriage is a good option? But as soon as you utter the sentence "I don't want to get married, right now". Their faces would be like of Ekta Kapoor's TV serial...

Kya, kya, kya!!!

And worst is when they will start making suppositions about your decision of not getting married in the current situation of yours.
Types of assumptions made by our lovely and not so nosy relatives...
"I think, he or she might be having someone in their life. Aajkal ke bache arrange marriage mein vishwaas kaha karte hai ji".
(Oh god, aunty I just said that I don't want to get married right now if I would be having someone then why I will refuse to get married?)
"Someone must have broken his or her heart. Nowadays children have no value for relationships anyways".
(Oh my aunty, you sweet aunty I have been in a relationship but I won't let those affect my future relationship. It's just that I am not ready for such big commitment right now).
"This child is as stubborn as a mule. There is no point in talking to him or her. Shuru se aisa hi hai yeh"...
(My life my rules aunty)
"I think he or she is gay, how can someone be this old and still not ready to get married? his or her parents should take this child to the doctor.""
(How can someone be so intelligent aunty, aapne toh mujhe pakadh liya)...
"I have told earlier only to my husband that this child is into drugs. Haath se nikal gaya hai..."
(How did you compare my marriage to drugs, what a talent you have aunty? Slow claps...)
"He or she is still not over with his or her ex".
(Yes, I still like that person because it gave me the best lesson of my life but I would never rush things only because I want to come out of those thoughts. I will take my time and would be fair to my future partner".
"That's why our elders had said that over education is also harmful to health".
(So according to you, I don't want to get married because I have studied a lot? I loved your reason).
"This child has already given the commitment to someone else but scared to tell his or her parents right now. Mujhe Pata tha woh sharma ji ki ladki ke saath chakar hai iska.)
(Now what should I say? You are always right)
Relatives are capable of entertaining themselves so well that they don't need any comedian to make them laugh. We are happy with the fact that we have given you the reason to pass your time. Do let us know if you would come up with any other innovative assumptions, we would love to listen to it.
...