Three things which made every Indian happy in yesterday's match:
India's win,
Rohit Sharma, batting,
And, Rohit Sharma break dance.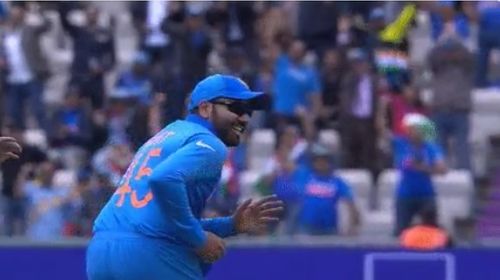 While we waited for a good number of days to see our Indian team play their first World Cup match against South Africa. We lost the toss and were given fielding first.
The match started, South Africa must be thinking to give us a big score to chase and Indian team must have thought to get them out as soon as they can. Obviously, the stakes are always high whenever the Indian team plays.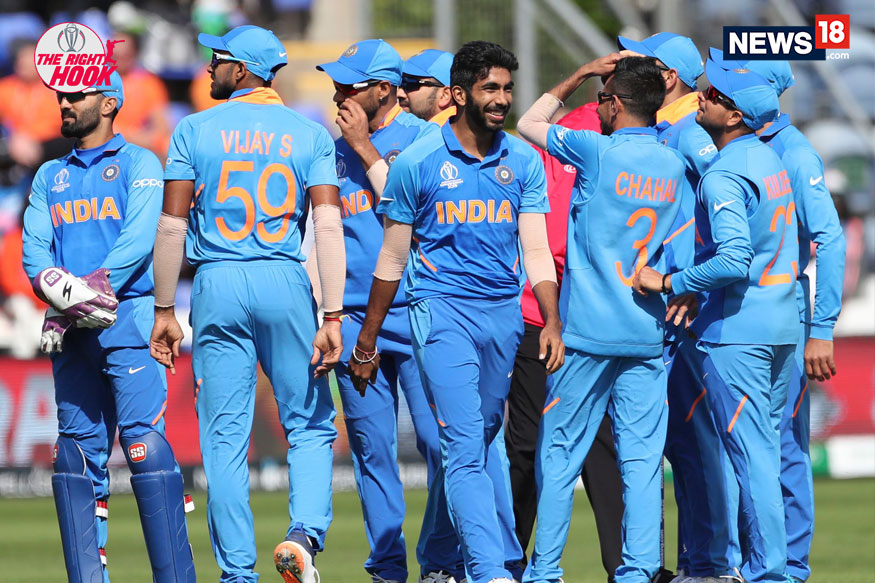 Our bowlers started to build the pressure from the first ball itself, in the fourth over, Bumrah's brilliant delivery, pitched just outside off, which forced Amla to defend from the crease, which eventually touches the edge of his bat, the ball went to the second slip where our Sharma Ji Ka Beta was fielding, and as fast as he could, Rohit Sharma got down just in time to catch the ball.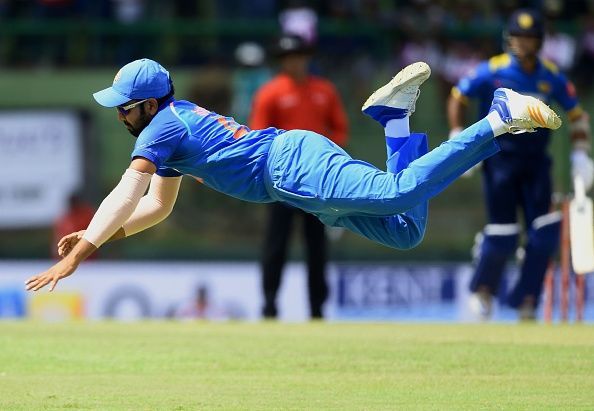 What happened next was one of the best scenes,
Rohit Sharma's danced off in style to celebrate, which surely made the fans at the stadium asking for "once more."
People on the internet were quick to respond to the dismissal cum Rohit Sharma celebration:
Thank You, Hitman! And Congratulations on winning the first match, many more to go.
...