Chaand sitaare practically possible nahi hai,
Do one thing, Sabyasachi ka lehenga dila do.
Crushing over this quote!! Indeed, we girls don't want any imaginary things and false promises. So, if you really love me and want to gift me something, please do the needful. :-p

So, When Alia Bhatt wanted evergreen Manish Malhotra's lehenga for her wedding in "Humpty Sharma ki dulhaniya" we were also drooling over Sabyasachi's collection. Of course, why won't anyone because it's your D-day, and you want to look best no matter what, and also, "Mein apni favorite hoon" and I would say the upcoming decade would be "all about Sabyasachi".
So, if you don't own Sabyasachi lehenga, and you are short of knowledge about why brides are fanatic for Sabyasachi, then my baby poo, this article is only for you.
1. Sabyasachi Mukherjee & his choice of color play.
While choosing a lehenga, a shopkeeper would always ask you who color you want and even when we are exploring on the web, we look for our favourite colors. But, when you enter into the world of Mr. Sabyasachi Mukherjee you will be amazed to see how he can play with all the colors and make every lehenga worth having in our closet. Even if you used to not like that color earlier, he can change your perspective on that. I am sure!!
2. Sabyasachi Lehengas are minimal to loaded.
Many of us prefer to wear lightweight, comfortable, but should give heavy look lehenga for our day. The Sabyasachi's collection has it all from florals to stripes, to minimal pearl work, sequin love, and much more. You name it, he has it for you.

Cause, everything else gets heavier and tiring that day. So the last thing we would want to have Kgs of weight on us and not enjoying our function.
3. Sabyasachi dresses are one-in-three outfit.
We buy our lehenga with so much love; we do not want to wear it for one time and then keep it inside forever. Sabyasachi understood that problem and found the proper solution for it. So, he created a designer piece of lehengas which we can recreate with our other dress combo like,

-Lehenga skirt-with another pattern of the blouse and lightweight dupatta.
-Blouse with light plain skirts, floral patterns, or even a midi skirts can work too.
- Dupatta of your lehenga is so versatile that you can just drape it with your plain suit to give a heavy look, or drape it on other lightweight lehenga or even with heavy lehenga.

So many ways, be classy, always!!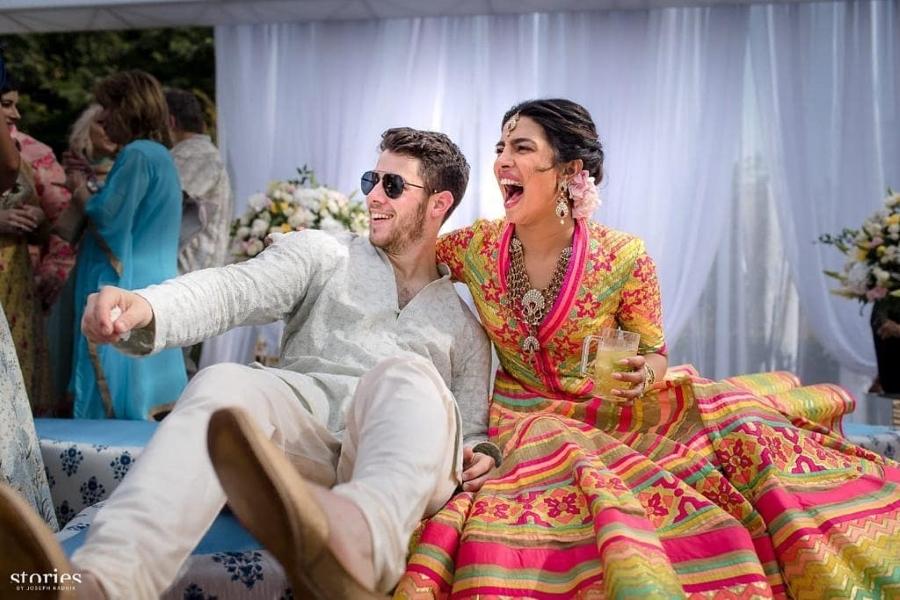 4. Sabyasachi Lehengas are hand woven.
Since Sabyasachi is from the heart of India,"Kolkata", which has been its lifelong inspiration following cultural traditions. All his designers and artists use handwoven fabrics such as Kantha, threadwork, jalidar work, and other hand embroideries they put efforts like as each outfit turned out to be their own.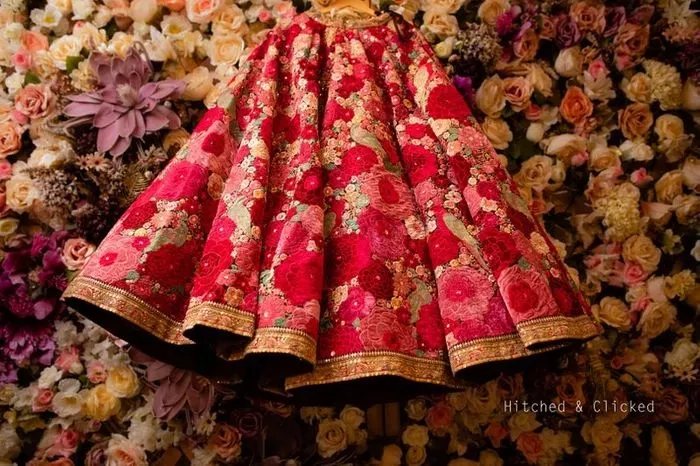 5. Sabyasachi chooses versatile themes.
From his collection of "Kora" to "The Frog princesses", "The Nair Sisters" to "Sanctuary" each and every theme is unique, culture-based and stupefying. He always believes in "personalized imperfection of the human hand" and his work is based on principles of folklore, glamour, simplicity, modern architecture and intricate detailing.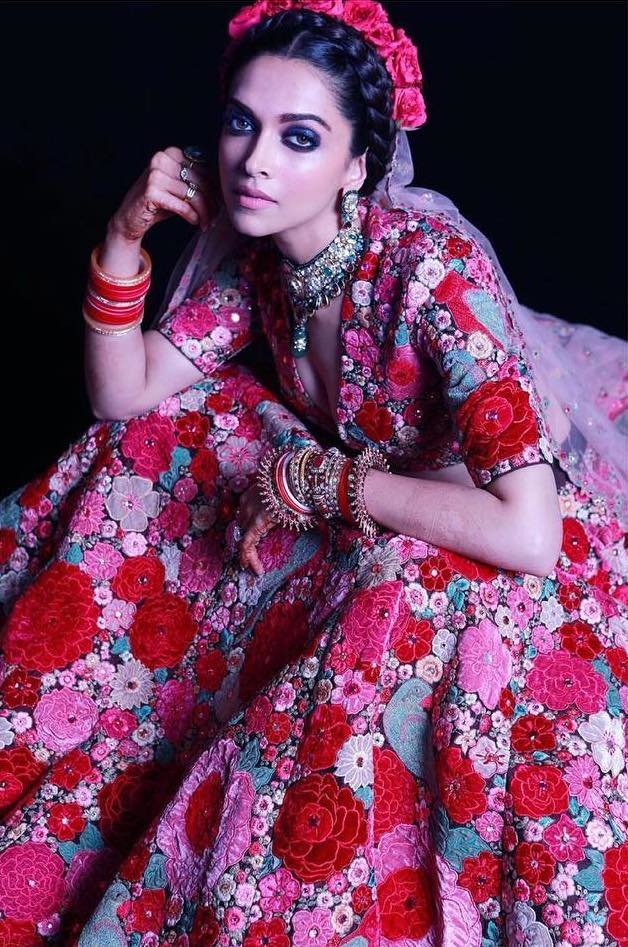 6. Sabyasachi is a brand.
Sabyasachi has truly revolutionized his art, from making outfits to now designing for the entire featured films and building stores that are landmarks in the cities they are present even abroad.

The whole ambiance of Sabya is so edifying, it gets a little difficult to find with most Indian designers. Even if the price tag is worth a few kidneys, it is the bride's desire to be wed in an outfit that will go down in history that the label really plays on.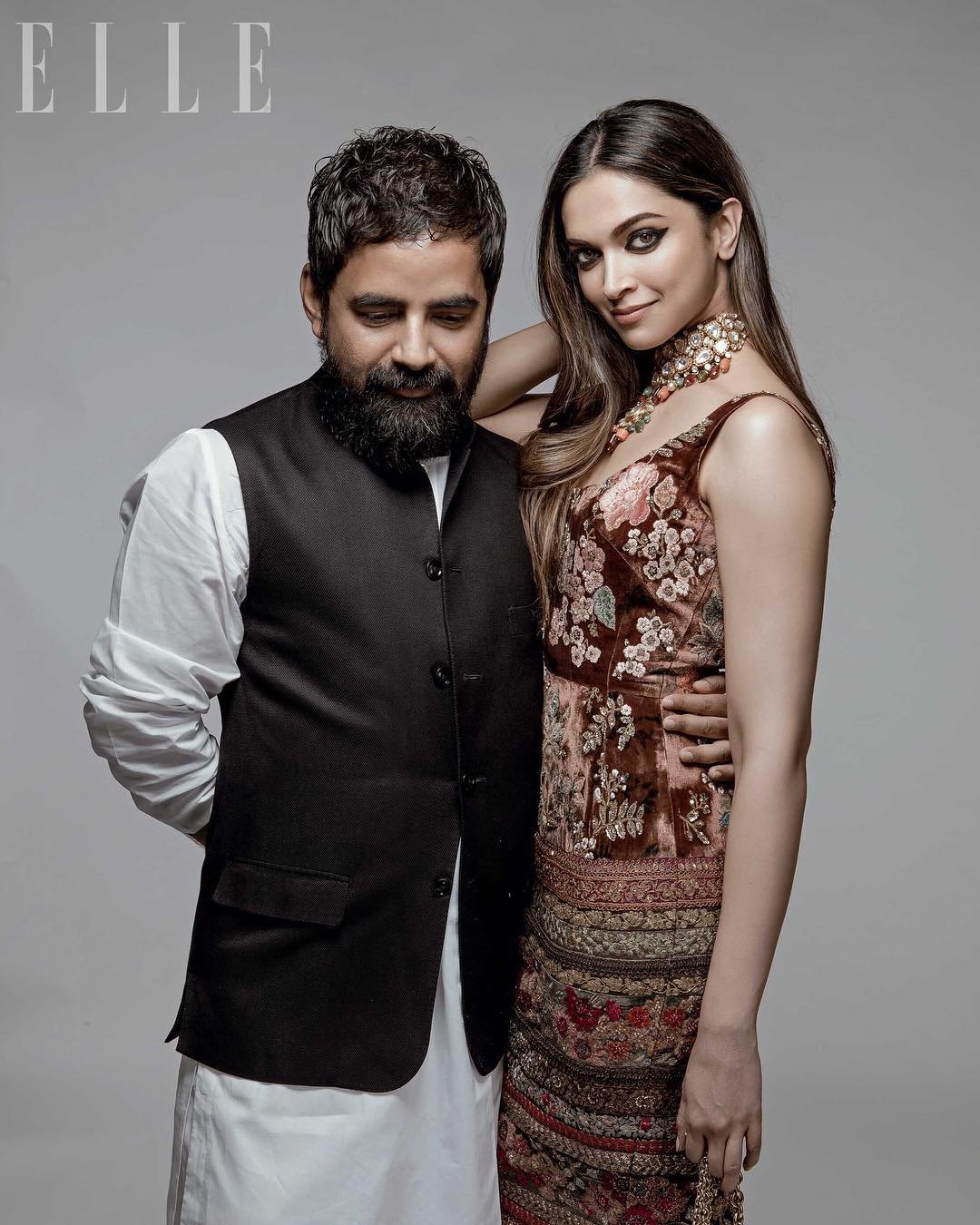 7. The legacy & Strategies of Sabyasachi continues.
From stepping his foot into this field of art & successfully maintaining his name till eternity. His designs always deflect towards a certain creative direction with rich textiles and a number of other elements. His marketing strategy is something that can be taught to MBA students, it's that well thought out.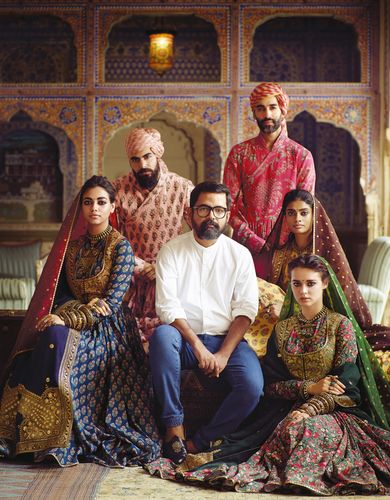 8. The element of royalty which Sabyasachi promises.
His work always knows that the element of royalty, the fabrics, embroidery, and silhouettes make the ensembles look rich. Even if you go makeup- and accessory-free with a Sabya lehenga, chances are you'd still win the 'best dressed' award--that's the power of his designs. It is the bride's desire to be wed in an outfit that will go down in history that the label really plays on.
So, you can understand why they are too expensive, famous and worth having in your closet.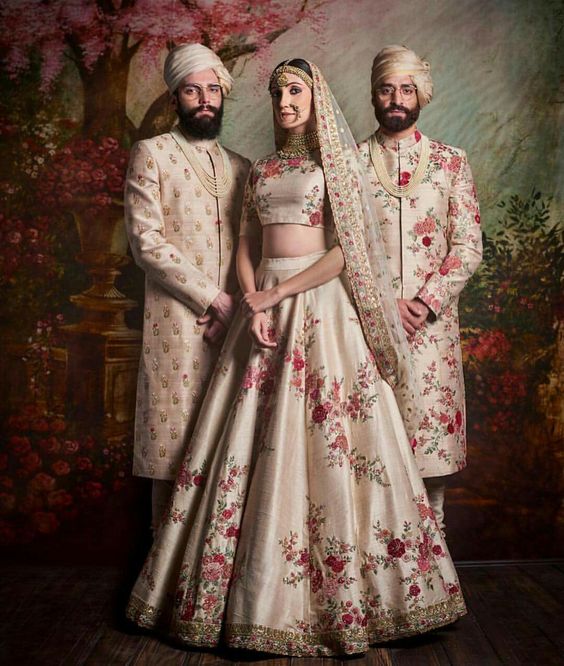 Are you still finding these invaluable points less? We got you more to proof why Sabyasachi Lehengas are popular, famous, and best.
1. Sabyasachi Mukherjee is one of the Associate Designer Members of Fashion Design Council of India and the youngest board member of the National Museum of Indian Cinema.
2. Recent couture won the National Intellectual Property Award for the year 2018.
3. He pioneered the use of high-end luxury Indian textiles in a modern context.
So Dress well! Dress Sabya!!
Sabyasachi, Can I get one for my wedding? I will be waiting for your surprise!
...