Sachin Tendulkar is already a legend in India and on Thursday, he was inducted into the ICC Hall Of Fame.
WOHOO!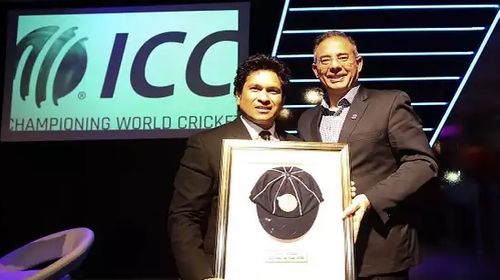 Tendulkar, who played 200 Tests and holds the record for the most number of Test runs and Test hundreds,
This year, with Sachin Tendulkar, there are other great 2 cricketers also who are respected with this award; First, South Africa's Allan Donald and second, Australia's Cathryn Fitzpatrick are also inducted into the ICC Cricket Hall of Fame 2019.
People on the internet are happy about the great news and shared their side of happiness:
Before Sachin, these legendary cricketers like Bishan Singh Bedi (2009), Sunil Gavaskar (2009), Kapil Dev (2009), Anil Kumble (2015), Rahul Dravid (2018) have already engraved their names in this honored list.
The first Hall OF Fame was started in the year 2009 and in that year 68 players were inducted into the ICC Hall Of Fame. Some names are Kapil Dev, Sunil Gavaskar, Imran Khan, Viv Richards.
...