While we have seen Rahul has been time and again referred to as 'Bhagoda' and this news is in that regard. Rahul Vaidya faces anger from the host of Bigg Boss 14, Salman Khan. In the recent episode of weekend ka vaar, Rahul Vaidya expresses his disappointment and requested Salman Khan to not say that he ran away from the show. Rahul said he does not like when they call him 'bhagoda' because he left the show in between as he was feeling homesick.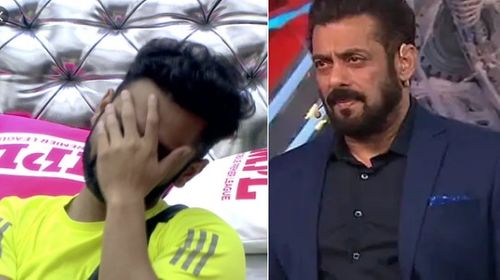 Although, it was the first in the Bigg Boss history that someone was allowed to quit the show voluntarily (with no fine).
With his request Salman Khan gets irritated and said that he is a bhagoda as he ran away and warned him to not involve him in the mess. He added that Rahul himself said that if Aly was here, he would have stayed in the house, to which Rahul says that many things are being mixed in all this.
Rahul then questions Salman, why was he called back in the show? Salman Khan immediately responded that the makers did not touch his feet and requested him to come back to the show; it was his own will that he has come back.
Rahul then in a polite tone requested Salman Khan not to call him 'bhaage ho bhaage ho' but Salman Khan declined his request.
Rahul has been getting lots of support from his fans, he has come out blossom in the show and people feels he can be the winner of the show. From his proposal to Disha Parmar on national television to fighting on the right issues in the house, fans are showering him with immense love.
...