Shah Rukh Khan is not just the King of acting, but he is also a king of thoughts. We know SRK for his good sense of humor, and for his decent, intelligent, well-spoken words in his conferences or interviews.
A video of his interview with Farida Jalal has been circulated on social media platforms where he talks about his thoughts about nationalism, freedom and his thoughts when he was growing, SRK interview does makes sense, even today.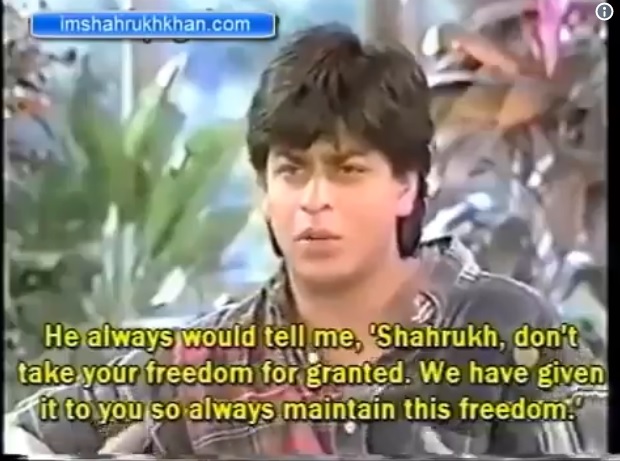 In the interview, Farida Jalal questioned many of such interesting questions about him; in the later part of the interview she asked him about his thoughts about India's political scenario. To which he talked about his father being a freedom fighter and SRK too admitted his family's closeness with country's politics at that time.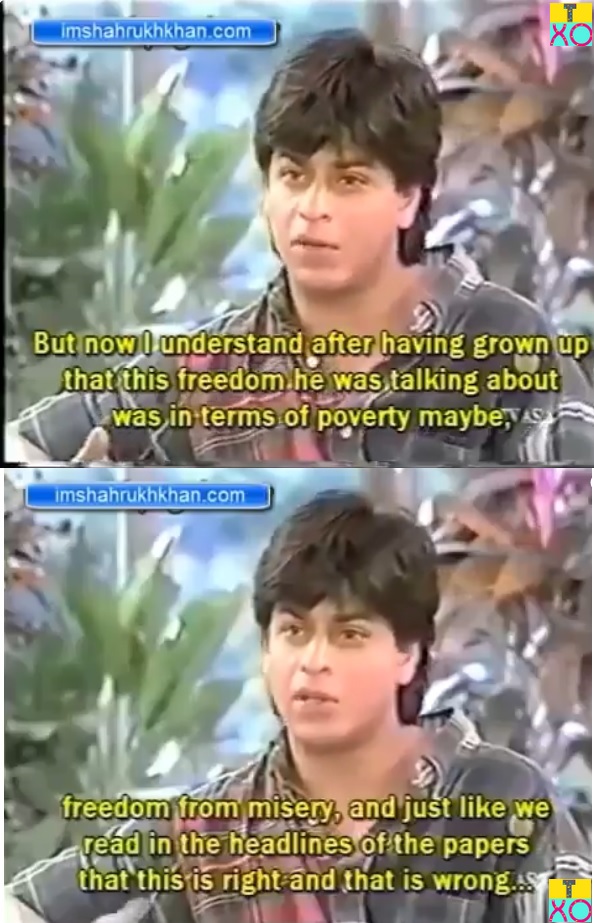 He shares some interesting talks about what his father used to remind him, that the freedom he enjoys is a freedom that he's been gifted.
"At that point of time, I used to think that by freedom, he meant from foreign rule or something. But now I understand after having grown up that this freedom he was talking about was in terms of poverty, maybe freedom from misery," SRK says.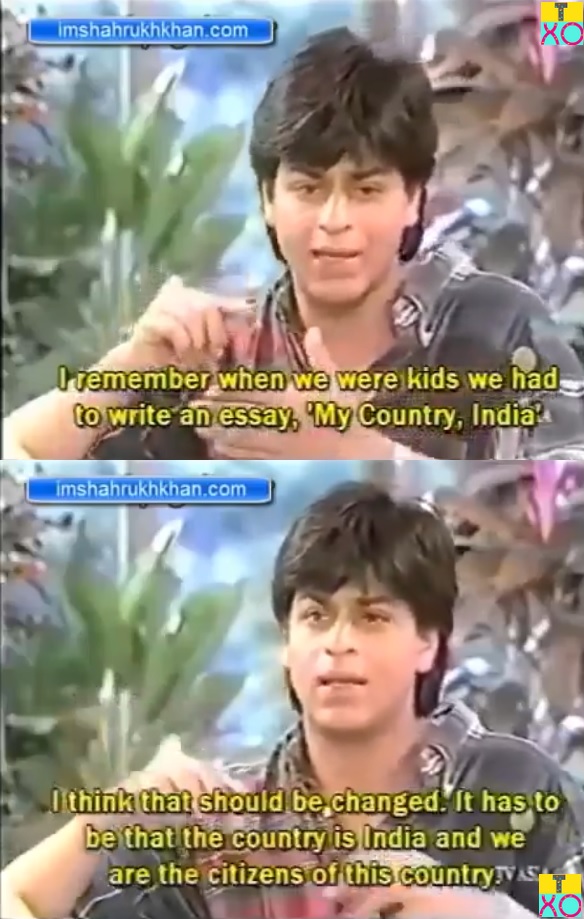 He reminds of his childhood days when he has to write an essay on "My country - India", which he thinks is not the correct way to frame it because we don't own it, instead, it has to be "that the country is India and we are the citizen of this country". We should not take our country for granted; rather we must do good for our great country.
Check out his interview:
If you wanted to check out the whole interview of ShahRukh Khan with Farida Jalal, check out below:
"Keep this country the way we gave it to you."
...