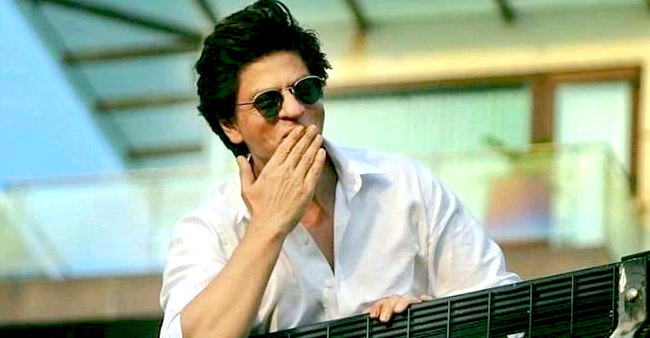 SRK being the richest man in the world is popularly known as 'Badshah Of Bollywood.' He has made all Indians proud across the globe and we wish he keeps on making all his fans proud. There are many amazing facts about his life like he always wished to join the Indian army, his crazy obsession with the number 555, this one will sound crazy but yeah he owns property at the Moon (an aussiee lady does that for him every year on his birthday). One of the reasons why he is so famous is his bungalows in Dubai and London, but you know what, none of them can beat his 'Mannat' in Mumbai. Mannat is one of the most unreal places you will ever see.
Here are some surprising facts about Shahrukh Khan house | Mannat SRK house.
1.) Reason to purchase Mannat.
Yes fans, it is shocking, but Shah Rukh wanted an exclusive prayer room, which is why he wanted to build a house on his own in Mumbai. After a lot of struggle, he convinced his neighbor and the owner of the house Nariman Dubesh to sell it. Once in an article, he claimed that 'Even if he was broke one day, he would sell everything but not Mannat'.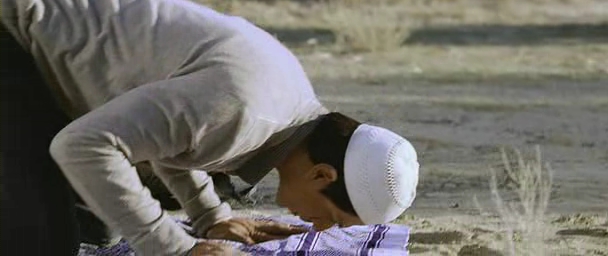 2.) Mannat SRK house ranking all over the world.
The luxurious and royal house of SRK shows his class and power is considered to be the third most expensive place in India. It ranks 10th in the list of best houses in the world. Yes, it's true! The dream house of SRK and almost all the people alive, truly deserves to be in the top 10 list.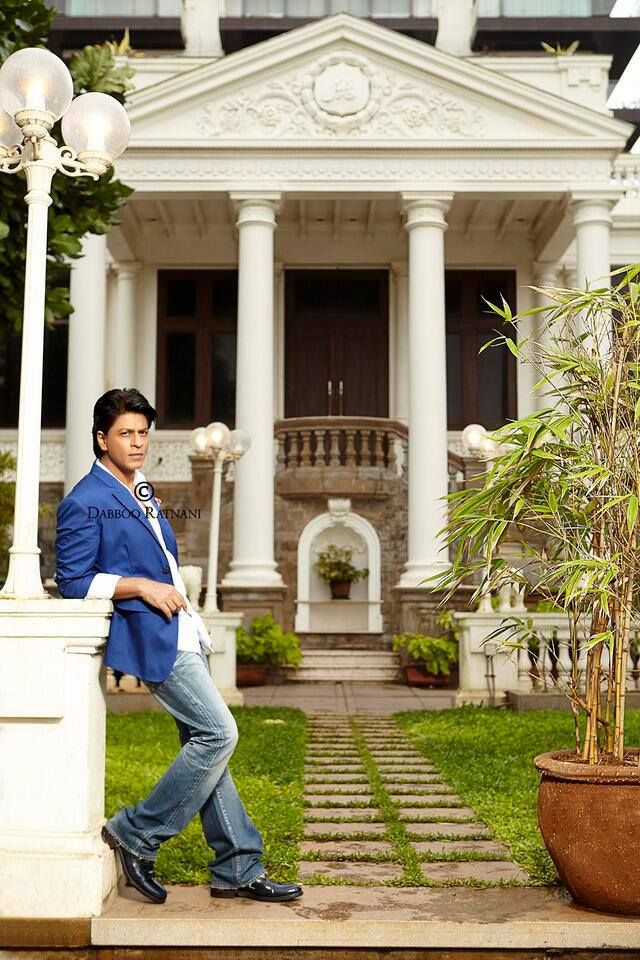 3.) The story behind the name "Mannat".
But why Mannat? It wasn't named Mannat initially. When Shah Rukh was finally able to get this home, he thought to name 'Villa Viana' as 'Jannat'. But as soon as he bought the house, he believes that his success and fortune has been doubled. All his wishes started to come true and his career went to a whole new level. So, he changed his mind and decided to name it Mannat.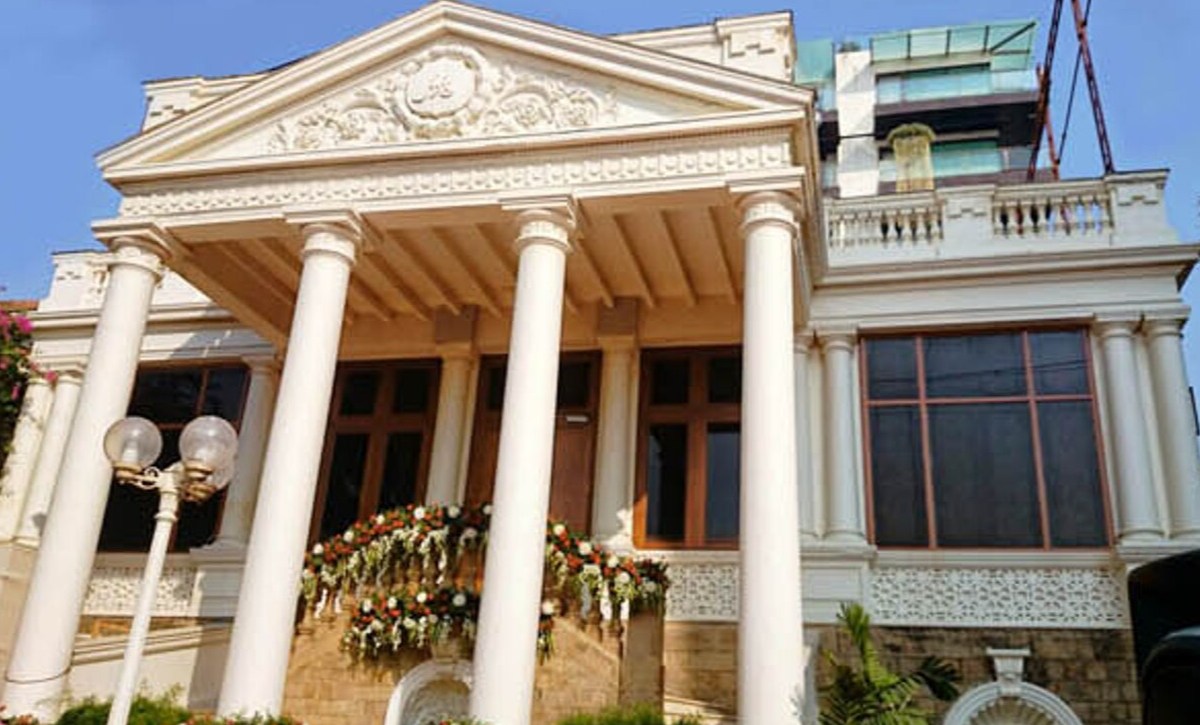 4.) The rare and exquisite architecture of Mannant SRK house will make you skip a heartbeat!
Jaw-dropping elegant Italian architecture and perplexing neo-classical elements make Mannat the perfect blend of modern and stylish objects of art from the world. The multi-storied house, connected by a system of elevators, has two ravishing living rooms adorned with paintings by M.F Hussain, antiques and other art objects. Two of these floors contain the family's living area. Not just this, it also has an entire floor with a playroom for his kids, a library, a private bar, and an entertainment center. Mind-blowing, right?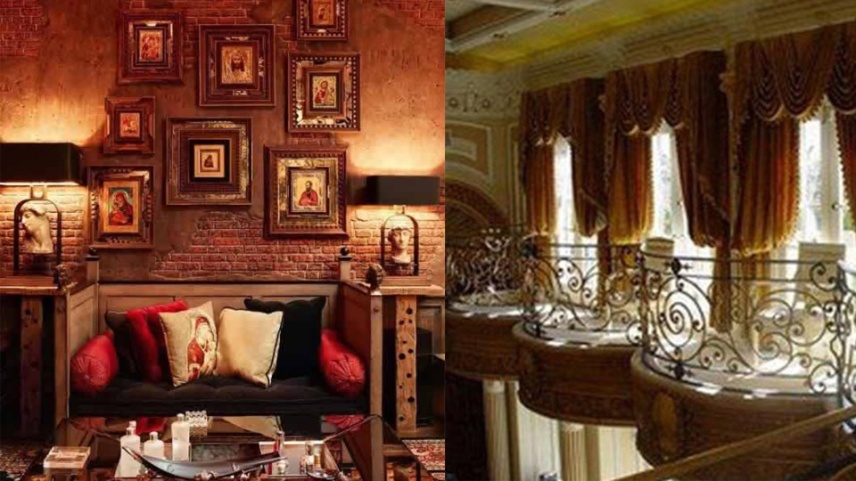 5.) World's Super Luxurious Amenities in the Dream House.
Located in Lands End, Bandstand with a breathtaking view of the Arabian sea, the building has a second wing, which hosts a posh lounge area for story sittings, a kitchen that could make the best chefs of the world drool, and offices and studios where the mega-star works. SRK and Gauri wanted a boxing ring, a table tennis table, and a lavish pool area. Like wow!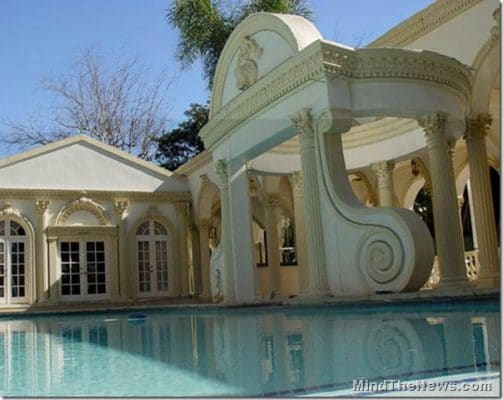 6.) The average size of Indian house v/s Mannat.
Stating the fun fact, what is the average size of an Indian house? Well, according to the National Sample Survey Organisation, it's 494 sq. ft. in rural areas and 504 sq. ft. in urban areas which are 117 sq. ft. per person. So, if we calculate, then around more than 200 people can comfortably reside in Mannat. It's 26,300 sq.ft huge.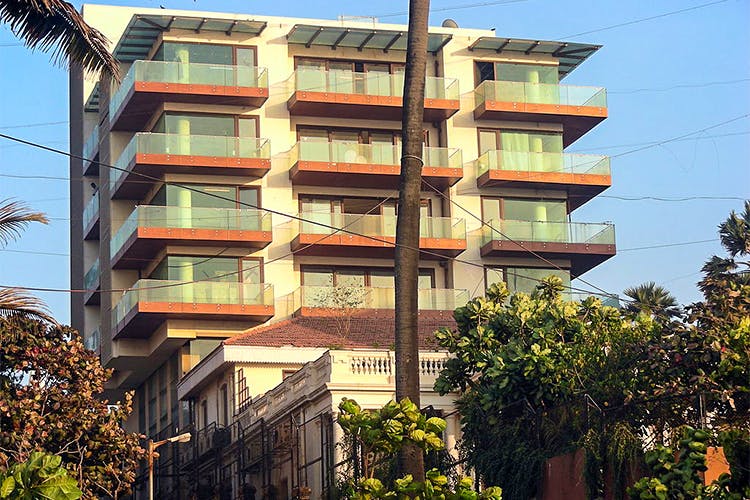 7.) Shahrukh Khan house price will blow off your mind!
Khan purchased the house at the value of 13.32 crore in the year of 2001. A regular apartment in Bandstand , Bandra(West), where Mannat is located, is priced at around Rs.43,000 per sq. ft. on an average. Accordingly, Mannat's 26,328.52 sq.ft would be priced at a massive Rs. 113.21 crores. Plus, all the amenities and beautiful view of the sea makes it Rs. 200 crores mansion.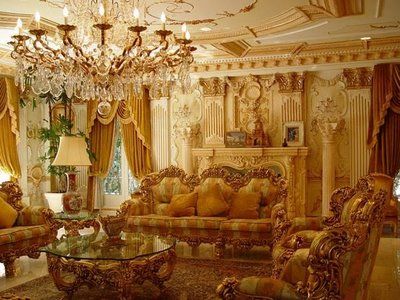 8.) Time taken to complete the Dream House 'Mannat'.
Would it be so hard to believe if we tell you that the styling along with the interior of The Grand III Heritage bungalow is done by Gauri herself? She says that it took her more than four years for this. She would travel, but one thing of her own choice and decorate every corner of the house with full vigor so that everything looks perfect.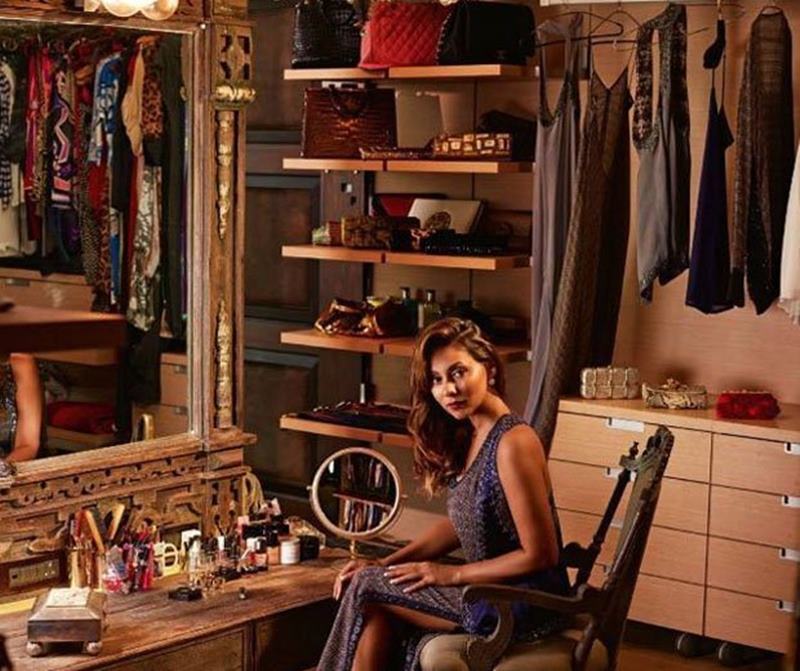 9.) Coffee Table decorated with a shoe. What?
Gauri Khan is a hardcore Tom Dixon fan. As per Gauri, Dixon helps her to be one of the finest interior designers of the country. In Mannat, there is a coffee table, she has placed the brand's iconic shoes there as 'decoration' because of her boundless love.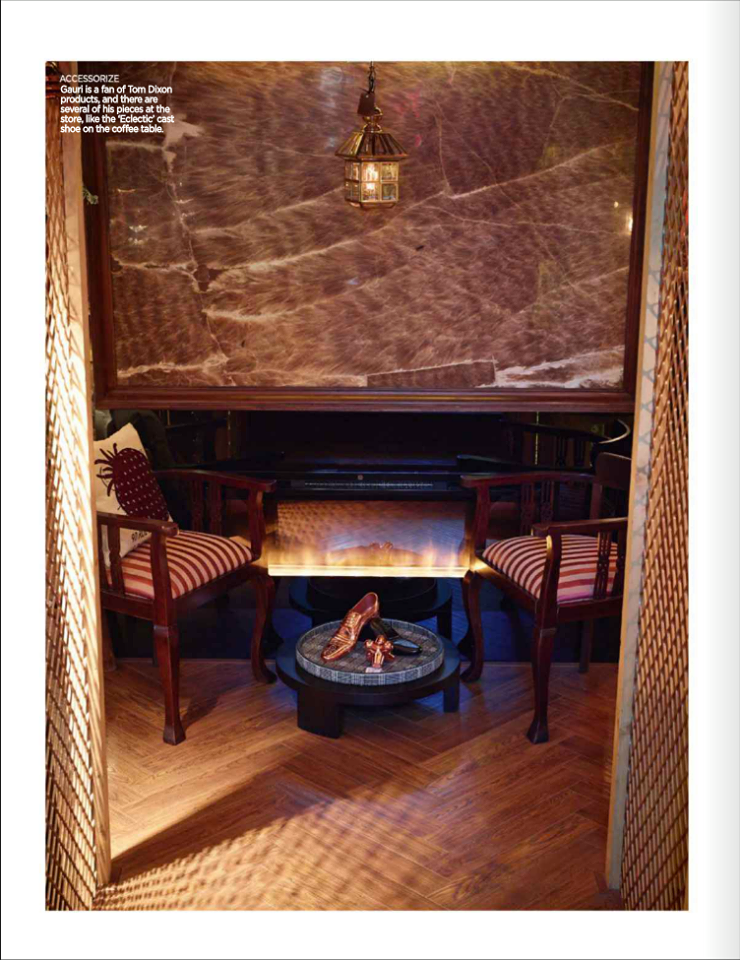 10.) Mannat- Salman Khan's Dream House.
Yes, it is true to believe it or not. Bollywood superstar Salman Khan revealed that Mannat could have been his bungalow, but his father- Salim Khan didn't approve of it since it is too big. He said, "Itne bade Ghar me karoge kya?" The 53-year-old actor also said that he wants to ask the same question to SRK, "Tu itne bade ghar mein karta kya hai?"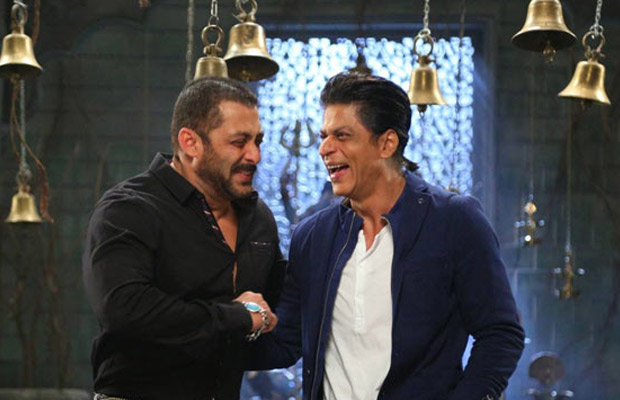 So, if you are a big fan of SRK, get your photo clicked with Mannat and if not, then gets entertained looking at his fans getting their pictures clicked while adoring its beauty!
...