While we think our life is hard, we complain about the minutest of the problems happening in our lives, even 5 minutes of electricity cut make us go mad.
At an altitude of 12,000 feet, our Indian army soldiers at the Siachen glacier life are not as easy as we think it to be. They live in an extreme atmosphere. To drink juice or water, they need a knife to cut the bottle before consuming.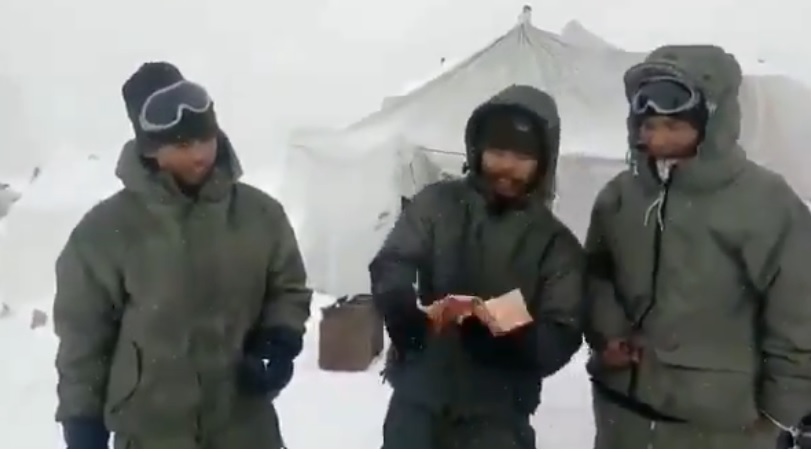 Saving the nation from the enemies, that is not just the only struggle they have to go through, they have to struggle a lot to complete everyday tasks.
A video went viral where our Indian soldiers in Siachen are struggling to cook food and even the tetra pack juice was too difficult to drink.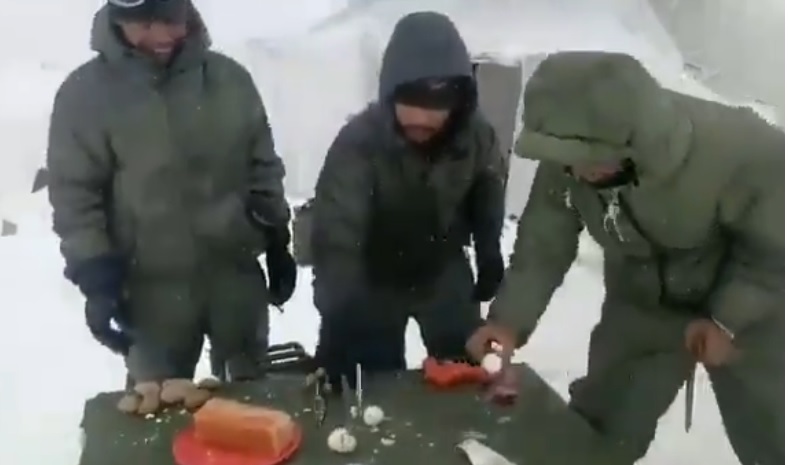 As the video starts, you will see a soldier cutting a packed juice, which was frozen due to extreme cold in the area.
Next, they tried to break the eggs on the surface, but it was so cold that couldn't break, they actually tried hammering to show how hard they are on the inside.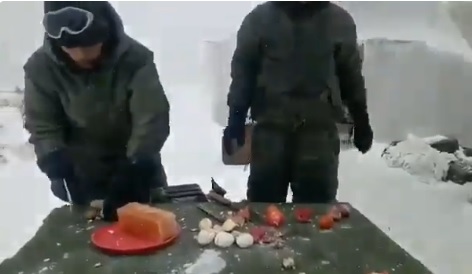 As the video went viral, people on the internet expressed their gratitude and praised them for doing the duty so patiently.
Salute from every Indian to all our Jawans. We feel proud to have you, sir!
...