During the lockdown, Sonu Sood was very active on social media to help people who were stuck in different states or countries. He brought workers and laborers to their cities. After which Sonu Sood is getting a lot of love from these people. Many companies, shops, and restaurants have been opened in his name in many places.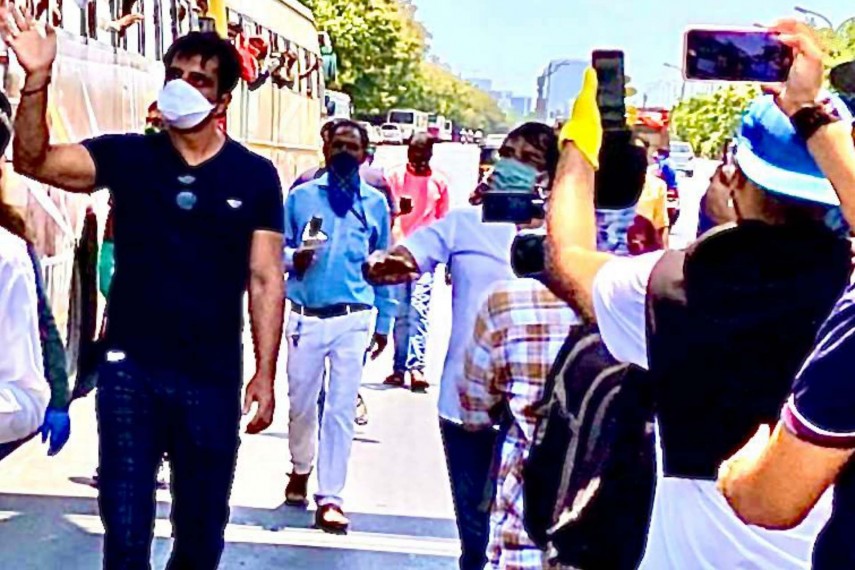 Ever since Sonu did a lot of humanitarian work, and people who got his help has considered him their Massiah.
Well, a few days back he reached Hyderabad in connection with some shooting. During his tide schedule, he did not forget to make one of his fans happy. Actually, a video of the actor has been shared on social media where the Bollywood actor Sonu Sood gave a surprise visit to one of his fans who named the food stall after Sonu Sood.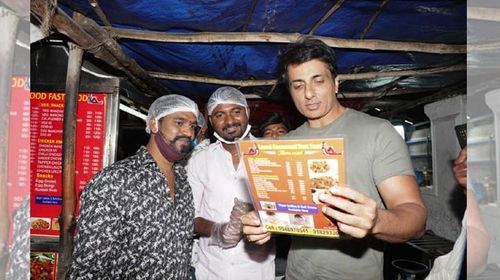 The food stall is located in Begumpet, Hyderabad. It is opened by his fan Anil. When Sonu Sood came to visit the food stall, Anil got shocked and after coming to his senses he welcomed the actor with flowers and garlands.
Sonu also did cooking and after that ate 'Fried Rice and Manchurian'. His fan Anil says that he was so impressed with Sonu Sood's good works that he opened a food stall named after him.
Check out the video:
Sonu Sood was recently honored with a statue of him in a temple by a local citizen in Siddipet. Actor Amit Sadh credits his success to him; Amit said "Not many know that my first break was given to me by Sonu Bhai. It's because of him where I am today. It's because of him where I am today."
He revealed that it was Sonu Sood who gave him his first break.
The world needs people like Sonu Sood.
...