When a woman gets pregnant, the couple is said to be "expecting" which is the beginning of their parenthood. From then on, the story of expectation never really ends. Be it a boy or girl, expectations of parents, then family and then society never really leaves a person. A boy is "expected" to have a good career and be the bread earner of his family whereas a girl is "expected' to get married into a nice household and take care of the house. We all have heard things, all the same lines and it rightfully angers it so much. We try so hard to break from these "expectations" and be our own person instead of just becoming a puppet in the hands of others.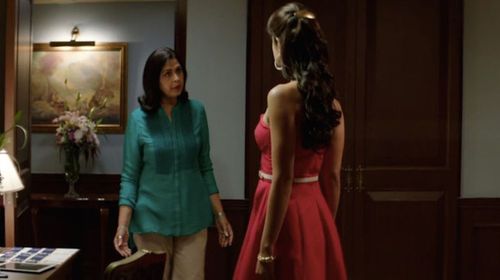 Start singing, "Saari Umar Mar Mar Ke Jee Liye, Ek Pal Toh Ab Humein Jeene Do Jeene Do", to give the perfect background music to this article.
Here are some things which society should just stop expecting from women-
1. "Oh, toh matlab ye aapki kitchen mein bilkul help nahi karti? Sabji banana toh jaanti hai na?"
Answer - Oh yes. I definitely know how to use a knife and not only for cutting veggies.
2. "Delhi ya Mumbai mein kya alag colleges hai? Yahi padhao na usse. What does she need to study so much anyway?"
Answer - So that I can lead a comfortable life and don't have to deal with people like you!
3. "Dhoop mein rahe kar kaali ho gayi. Wash her face with milk. Who will marry her if she goes dark?"
Answer - I don't know, but it will probably be someone who is not as narrow-minded as you are.
4. "Toh ab graduation toh ho gayi? Kya ladke dekhna start dia? You know all the good ones will be gone if she waits too long"
Answer - I would rather become a "good one" than running after one, if you don't mind.
5. "Arre beta, itna job ke piche kyun bhaag rahe ho? Waise bhi shaadi ke baad pata nahi kaha settle honge and you don't even know if they will let you work or not."
Answer - Exactly, when there are so many uncertainties about marriage, I think I should at least be sure about my job and independence and marriage is supposed to be a balance of compromising on both parts.
6. "Aaj kal ki ladkiyan, they are totally shameless. They smoke and drink. Humare time par toh..."
Answer - Aunty, have you ever met your son and husband?
7. "She is 27 and not married. Pakka koi chakar chal raha hai uss ladki ka."
Answer - Yes, she is involved. Involved in a cooperate job. Have you seen how mad they drive you? Anf even if I have a chakar, Apko kya? Apne karwani hai shaadi?
So to sum up, elders are not always right. The generation gap is real. Feminists are taking over and fighting for gender equality and girls should not be scared of moving away from society's expectation.
Because, APNA TIME AYEGA!
...