The fans of Kapil Sharma and Sunil Grover want to see them together again after their rift in the air while returning from Australia. The two had never collaborated ever since then.
Despite staying away from each other, they both have shared a respectful bond by never ever bitching about each other. Both the comedians have nothing but mutual respect and praise for each other.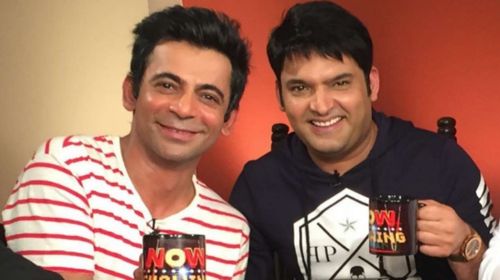 In the latest interview with Bollywood Hungama, Sunil was asked whether is angry with Kapil Sharma. He responded by saying that he cannot get angry with Kapil because he is too funny to be angered on.
When Sunil was asked about what he likes about Kapil, he replied, "His promptness".
In 2018, Kapil had even opened up about his controversy with Sunil in one of the show:
"I like Sunil a lot...There was just a misunderstanding between us. Someone asked me that why I am not taking him in the show and in a fit of rage I wrote on Twitter that I was ready to take him, it's he who doesn't want to come back on the show.
I have learned a lot from that incident. If we have a misunderstanding, we should not share it on social media. If you are mad at somebody, just pick up the phone and message. Also, this new trend of wishing birthday on Twitter is strange. If you don't do it, people think they do not get along well".
In August 2020, Kapil Sharma wished Sunil Grover on his birthday. He tweeted: "Happy bday @WhoSunilGrover paji stay happy n healthy always, lots of love always". To this, Sunil replied with a Thank you message.
If reports are to be believed, Salman Khan even asked both of them to resolve their issue and start fresh.
The first walkout of Sunil from Comedy Nights with Kapil was in 2014 and again he left the show in 2017.
...