The Supreme Court today announced a CBI investigation in the case of the death of the actor Sushant Singh Rajput. The court said:
"There was no confusion about CBI being the sole authority to probe the mystery behind Rajput's suicidal death and that no other state police could interfere with it."
Infact the FIR registered in Patna, Bihar was lawful. The state of Maharashtra had the option to refuse the challenge the order. (Information Source: timesofindia)

Sushant Singh Rajput's sisters Shweta Singh (@shwetasinghkirt) and Meetu Singh (@iaMeetuSingh) reacts on the Supreme Court decision to the CBI probe on the case:
It has been more than two months since the actor allegedly committed suicide and till date, no concrete information regarding the case has come to light, therefore his fans wanted a fair trial to the investigation.
A few weeks ago, Sushant's father KK Singh had launched an FIR against his son's girlfriend and actress Rhea Chakraborty. After which the actor moved to the Supreme Court asking for the case to be transferred to Mumbai.
Rhea's case is being handled by the famous lawyer Satish Maneshinde who issued a statement saying that filling an FIR against Rhea was illegal, the statement read, "The Bihar Government transferred a case with which it has NO Jurisdiction to investigate, to CBI instead of the Mumbai Police, which is the legal position. The Hon'ble Supreme Court is seized of the issue pursuant of the transfer petition filed by Rhea Chakraborty. The SC has directed all partied to file their replies and Mumbai Police is directed to place the report of the Investigation."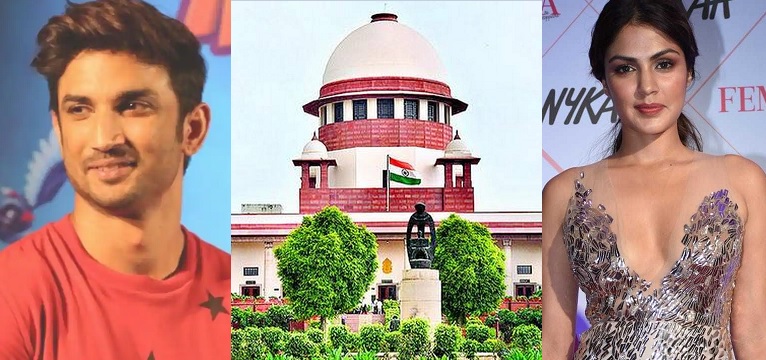 After filing the plea for the case to be moved, Rhea also filed a plea against 'unfair media trial.' In an affidavit, she alleged that the media is blowing the case out of proportion and blaming her for the late actor's death, though the hearing on this plea is still pending.
The verdict of a CBI investigation took place at 11 a.m. today i.e. on 19th August. The verdict was announced by Justice Hrishkesh Roy about the petition that was filed by the late actors' friends and Rhea who wants to transfer the FIR launched against her in Patna to be moved to Mumbai.

With the investigation going no place, many friends of the late actor like Kangana Ranaut, Ankita Lokhande, Kriti Sanon, Varun Dhawan, Parineeti Chopra, Mouni Roy, Zareen Khan and many more took to their social media demanding a CBI investigation in his untimely death.

While the investigation in the untimely death of Sushant continues millions of his fans and friends prayed and hoped for a CBI investigation for the truth about his death can come to light.
...