Done with Spoilers! We will not spoil your Endgame.
The movie released today, MCU fans are excited and so do we.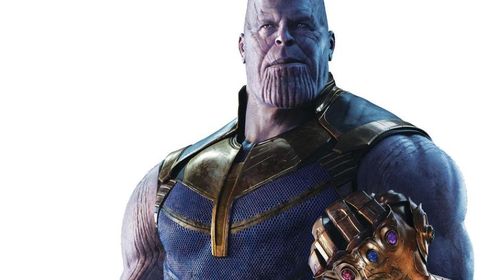 The world is going gaga over it's release, even, they broke the records and did the business of Rs. 1400 crores on the first day, worldwide.
To make this release look more like a festival, Google did something special with Thanos Gauntlet, we feel, even Google too is a big fan of the Avengers.
To know what they did, just Google 'Thanos' and click the Gauntlet on the right side of the page under the Wikipedia section, and witness the magic.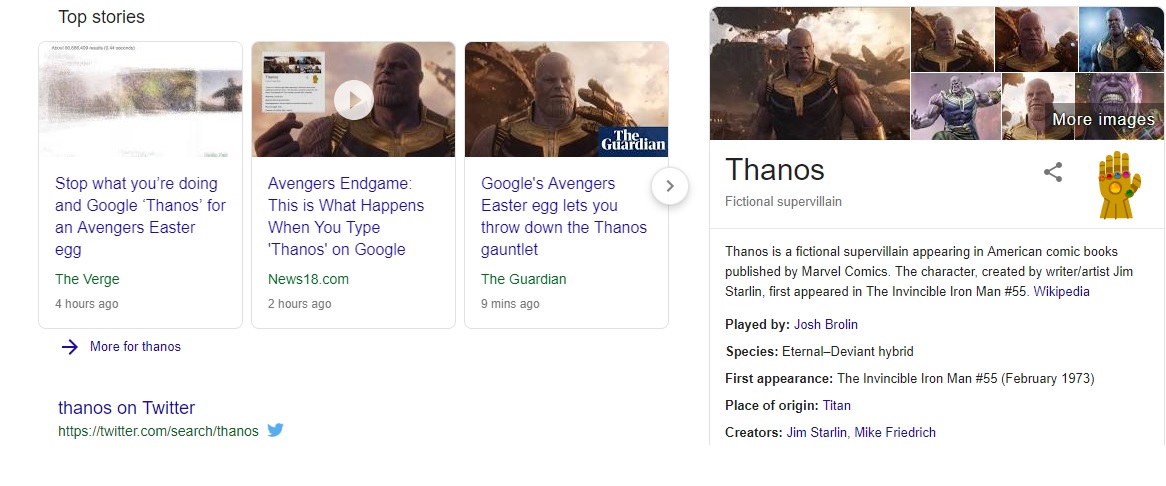 Saw?
Let me tell you in brief,
While you click on it, you will see the Thanos Gauntlet which will snap as Thanos does in the movie and most of your search results on the page will start disappearing.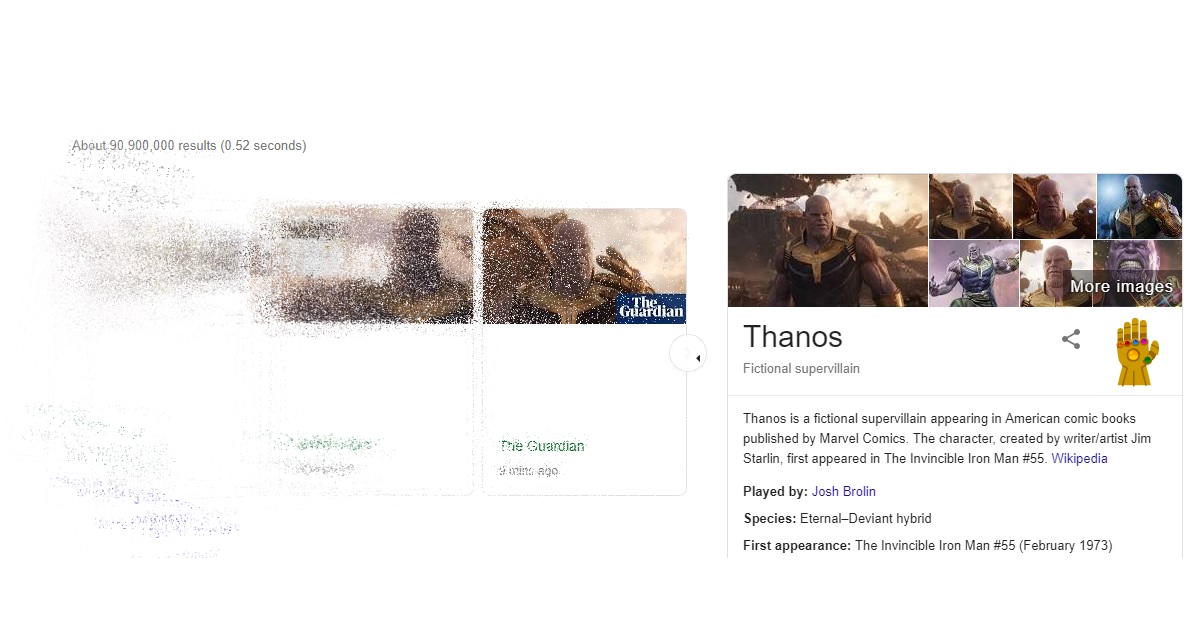 Hey, dont get scared, by clicking again at the Gauntlet, your search results will come back.
Google Baba says, let's do it Thanos style.
...