In the 1998 'Kuch Kuch Hota Hai', our lovely Raj told us that "Hum ek baar jeete hai, ek baar marte hai, shaadi bhi ek baar hoti hai ... aur pyar ek baar hi hota hai".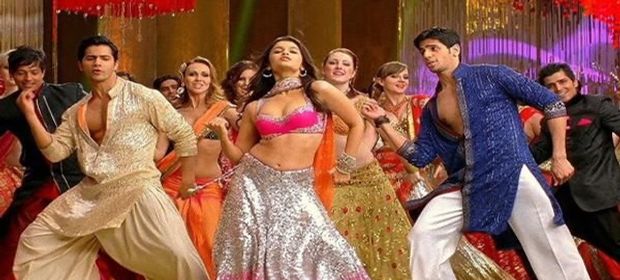 We all know the crazy siyapaa of marriage. As soon as you 'come of age', it begins. It is as hard as any military training. There are many little tasks involved, you see. Like finding the right match. Or if you have already found it, then convincing your family that it is the right match. Then there is taking care of all the rishtas, the giving, and takings, not only of the things but also of gossips. Later comes the actual preparation of marriage from card selection to dress selection to venue and time selection. Needless to say, it is a battle. But during these battles, there are some lovely getaways too. The getaways, which usually are provided by the friends, keep one sane. Mentioned below is a little to-do list that you ought to do if your friend is getting married and you want them to have a good time:
1. BE THERE WHILE SHOPPING-
Now, it's not really lets get drunk and puke crazy, but trust me, if you want your friend to stay alive till the main show of your party, be there for them in things like shopping. The company of friends can actually turn this boring task into something fun. And hey! It will ease off some of the tension on your backrest bag. And you just have to tell if the charcoal grey color suits your friend more or the coal grey. Let's learn our lesson from 'Veere Di Wedding' and make a 'fairy princess' of our dear friend.
2. DANCE NUMBER-
Prepare a good playlist including the songs that you know that your friend dances too. Especially including those songs which are catchy, but you actually hate. Basically, make a playlist that will make your friend get rid of all the tensions and inhibitions to just dance freely. We all have learned our lesson of a good dance number at weddings from Bollywood, so why not utilize that free subscription.
3. STORY TIME-
You have to, have to and have to share the embarrassing stories of your friends at the wedding dinner. As soon as everyone settles after the phera's , thinking it's time to relax. Attack them. Tell stories which will make them laugh, which will make them cry and which will make them bang their foreheads with their hands. But most importantly, tell your friend how much they mean to you, how much you treasure and value their company and what an absolute bliss it is to see them so happy on the most important day of their life, and how much it means to you that they have found their true companion.
4. GETAWAY BEFORE THE WEDDING-
It is the perfect time. Your friend is practically drowning in all the responsibilities and rituals. Steal them away for a weekend or so. These are probably the last days of their singlehood. Make them count. Plan it to a destination which is either a favorite of your friend or is somewhere they wanted to go to or have memories attached to. Go crazy together and relive the crazy shenanigans which you always took upon yourself. Be it in Manali dancing to trance or be it in Goa getting sloshed at the beaches. Just make every moment count.
SO THERE YOU GO! Marriage can be like a really boring movie, they can be only done right if you have the right company. So step out a little and make your friend know about how much you value them.
...