The beaches, the mystical temples, the relaxing vibe of hotels, exploring rice terraces, cheap food, and the weather - all of it one place! Bali is the best spot to cut off from everybody and spend your time relaxing and simply enjoying the simple joys of life.
Here are 9 things you can do if you're in Bali:
1. Tegalalang Rice Terraces.
A valley of rice paddies located in the north of Ubud is a treat to your eyes especially in early mornings where the sunrays falling on the green land makes it look heavenly. One of the popular attractions in Bali, you can have the time of your life clicking memorable portraits and landscapes! Don't forget to carry your camera along.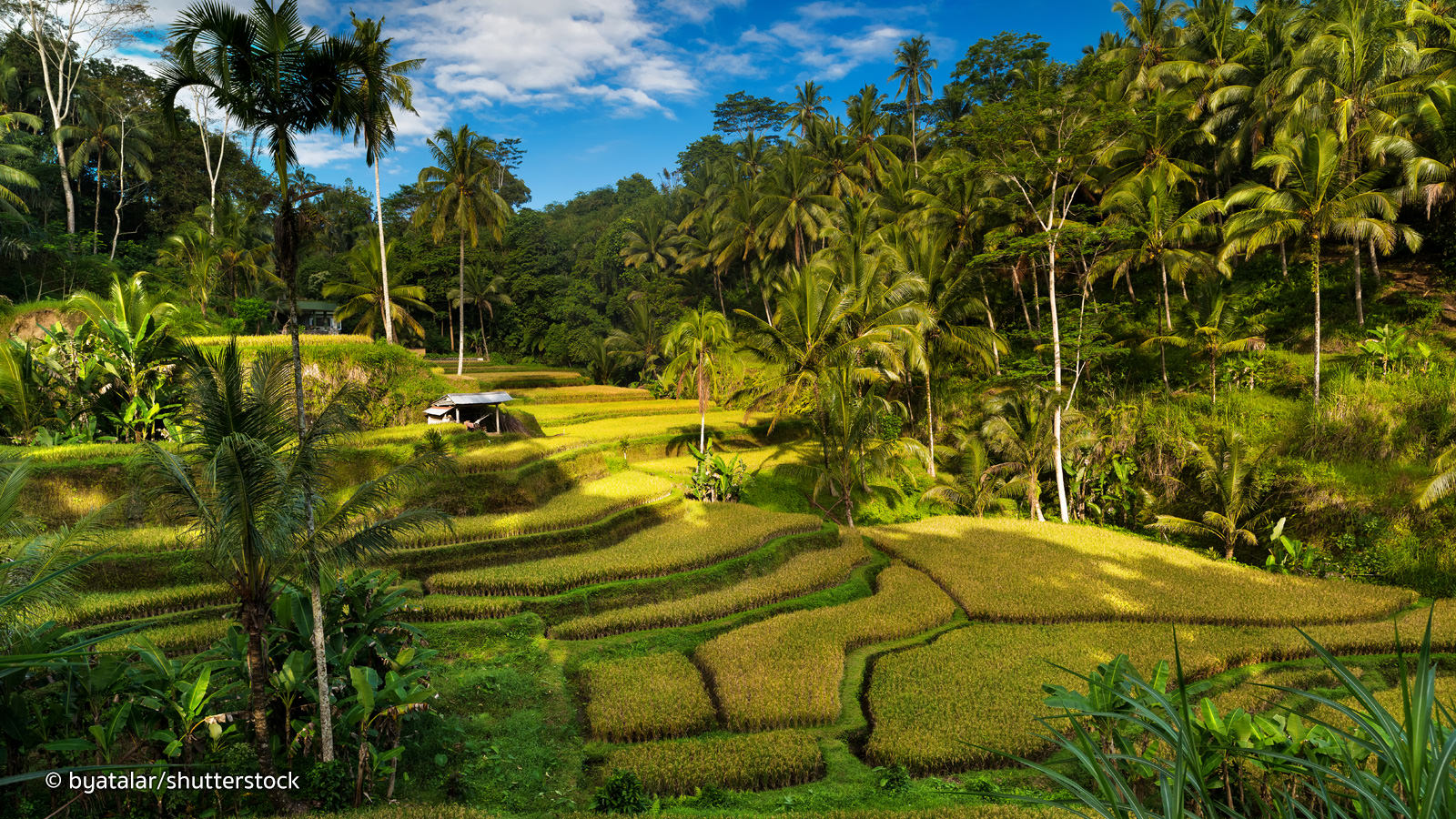 2. Visiting Diamond Beach.
If you are a beach person, then you can't miss out on this Diamond Beach which has its aesthetics on point. Crystal blue water, white sand, and palm trees make this 'the most beautiful place' in Bali. It's top view can make a crazy postcard to gift your friends and loved ones! You don't have to think twice before putting it in the to-do-list' when you're visiting Bali.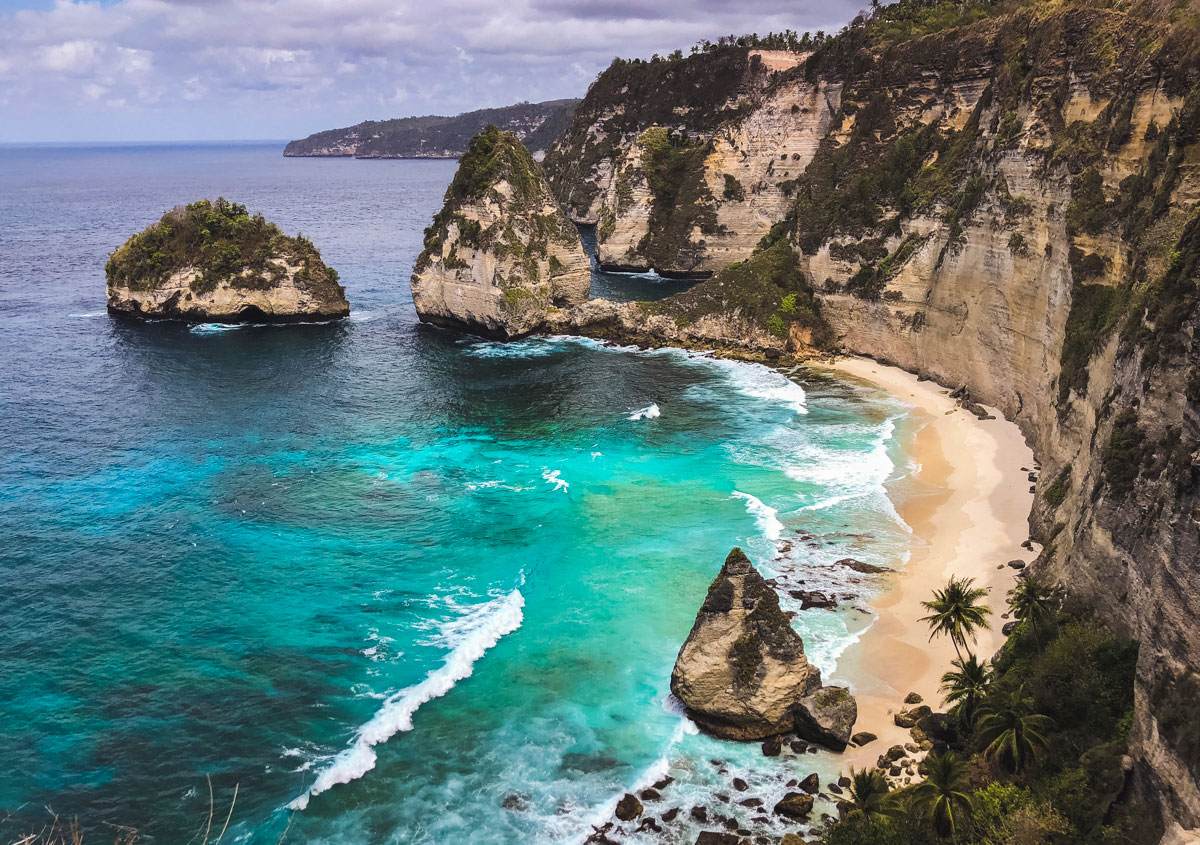 3. Staying with locals.
It's always quite an adventure when you actually stay with the locals in a new city to truly get a taste of their culture. Plus, you'll have a lot of stories to tell when you go back home. They introduce you to local authentic food which is incredible, learning how Balinese people live and work is also pretty fascinating.

4. Monkey Forest in Ubud.
If you have stalked forest places to go on an adventure on, this is exactly what you're looking for. Wild as well as friendly, this forest has monkeys roaming and jumping around and you can feed/play with them. A fun activity to do and a more fun place to click photos at, it's a beautiful walk in that location.
5. Surfing.
Bali gaye aur surfing nahi kiya, toh kya kiya? Grab a board, find an instructor and go dive right in the amusing waters of Bali. You'll find peace underwater on another level and would want to do it again.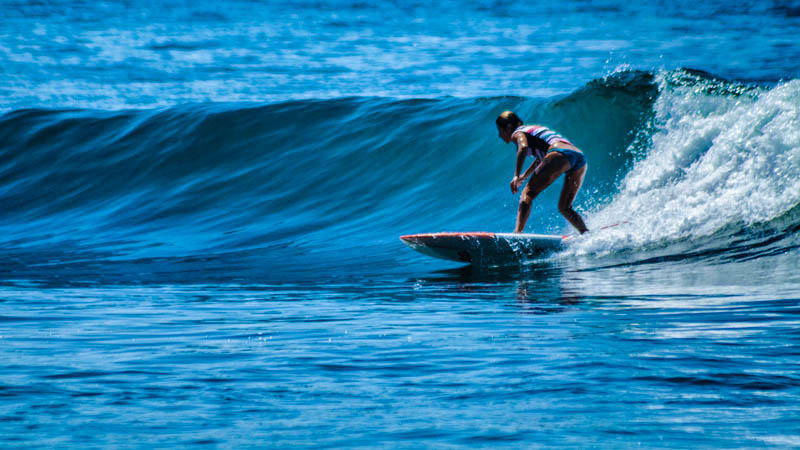 6. Tukad Cepung Waterfall.
This is not your basic waterfall. You can actually step down in a cave which leads down to experience the rarified beauty of Bali's majestic waterfall. Remember all those mysterious places you used to see and fantasize on Discovery Channel, yes well you'll be living one such spot here.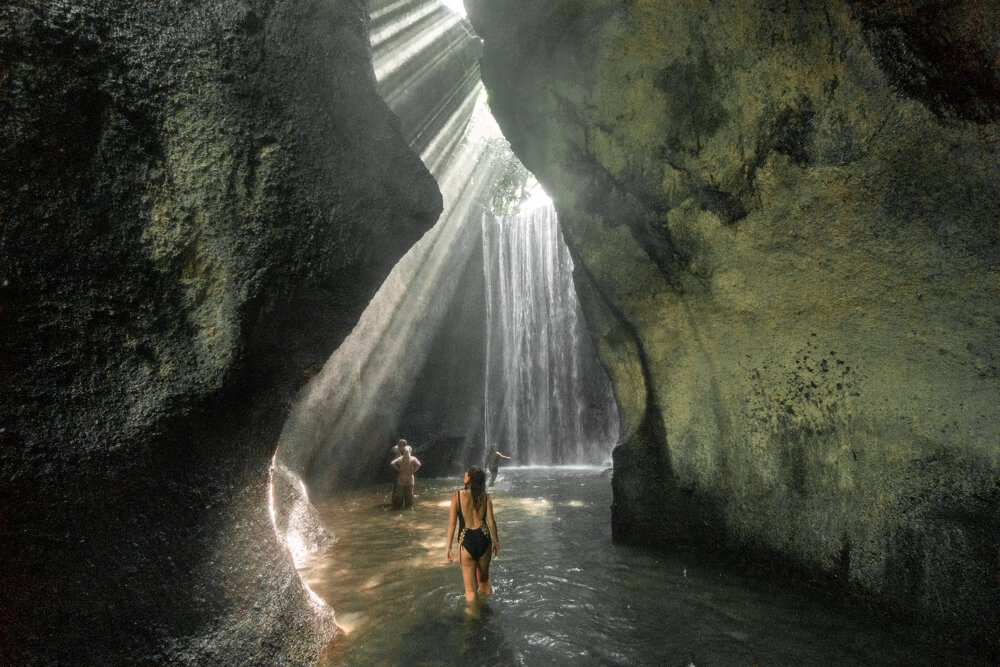 7. Marigold fields at Desa Temukus.
Yet to have your Raj-Simran moment? Visit these fields and recreate that scene to feel what it is like to be surrounded by yellowness with blue skies wide above you. Marigold is also the flower used in religious ceremonies in Bali. Have your wonderful moment in the middle of these fields.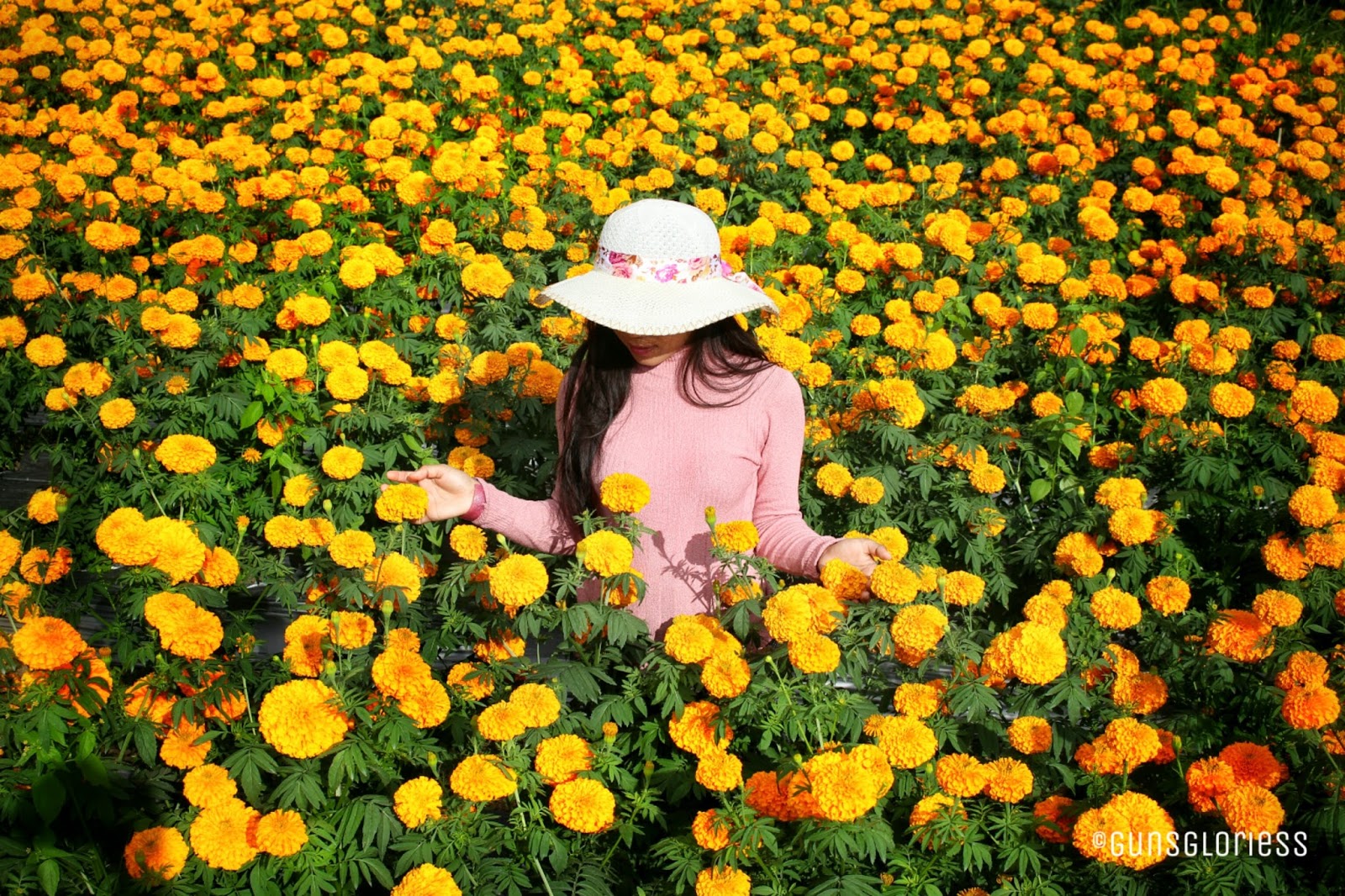 8. Sunrise over Mount Batur.
The most visited volcano of Bali, where people usually come to have a meditative experience over sunrises. With a photogenic view ahead of you, the foot of the mountain spreads out and in the night you can see the sky full of stars!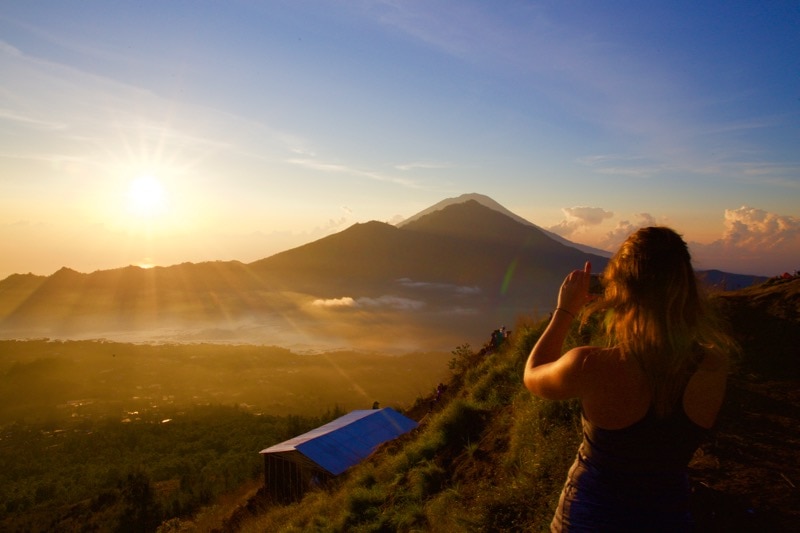 9. Swing above Puncak Buyan Lake.
Challenge yourself with this one! It'll make you swing right over the treetops and under the cloudy skies. You'll actually feel on 'the top of the world.' Like literally.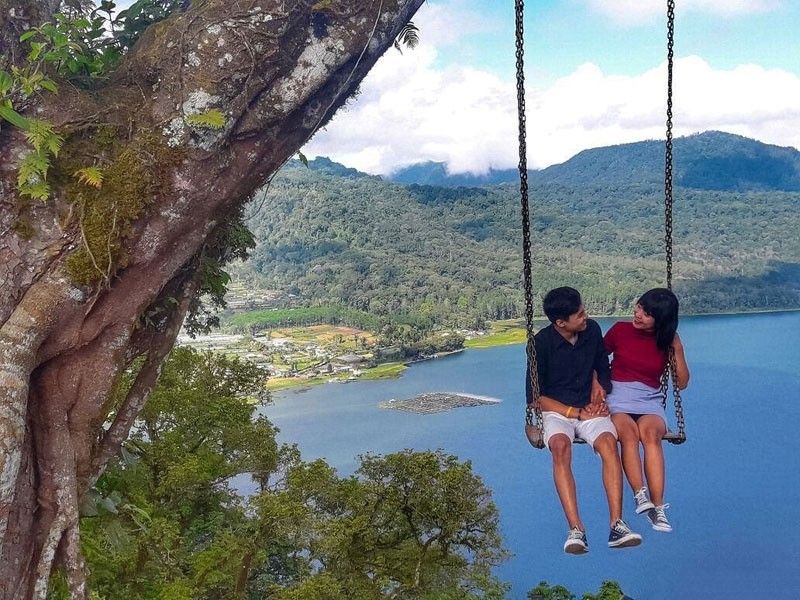 A large island in the middle of Indonesia has some crazy authenticity which will make you feel at home instantly with its vibrant, aesthetic and welcoming vibe. Apart from these nine things, if you are a historical person then there are some temples with amusing architecture that you can visit. Shopping and eating are at its cheapest! Consider Bali as your next spot if you are a traveler and it won't fail to impress.
...