Meri life, meri shaadi, why you are so interested in poking your nose?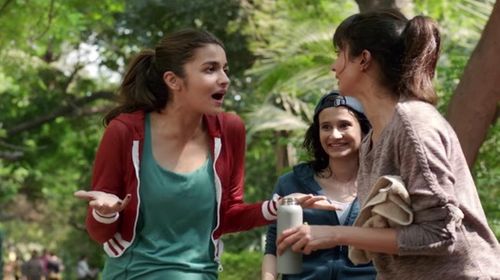 It has been a trend for people to poke their noses in everybody's business, as they have owned it. It is my personal life, so, why my decisions are bothering you. If I am in the mood to get married and settling down, then why it is harming your peace of mind?

Am I trying to convince you to get married? No, right? So, why you are concerned about me planning to get married or am I being Sharma Ji ka beta/beti in front of your parents?
If yes, then god knows when Sharma Ji ka beta/beti will take a sigh of relief.
You all must be thinking, why I am bursting like a balloon in front of you all with anger because I am fed up of people judging me for my decisions. Every person has different views regarding marriage, some say it is a trap and, some say, it is a starting of another good phase of life and aren't we suppose to respect each of their views because who are we to judge them on their views?
A few days back, I was sitting with friends and they all were discussing, how their families are pressurizing them to get married. They were sounded bit irritated and annoyed people, but on the other hand, when I told them I am ready to take this big step towards happiness, their reactions not only stunned me but I felt humiliated for my views.
They were trying to put me against their idea because, unfortunately, their love didn't last forever. Their dating days came to an end because of which they named every love relationship as FAKE or maybe they are just scared of commitments.
Without knowing my thoughts over getting married, they declared me a desperate for marriage, but hey, wait, today I will speak and I hope this would reach them via this platform.
I want to get married because I am not scared of commitments, I want a real relationship of love, trust, companionship, support and many things which would change my life in a great manner. I agree with you all, marriage brings its own baggage of responsibilities, but along with that, it brings a person who would love me no matter what and in front of that all other things won't matter to me.
It is kind of sad that your trust over love has faded away this easily or you are running away from all those baggage, but life is all about having the pros and cons of each phase. I have enjoyed my single days as much as you all have but my heart has made me believe, it is time to settle in life because I am ready to carry that baggage of love, responsibilities and more.
I hope after reading this, not only my friends but other people who have built the bad image of marriage in their minds will understand the importance of it because when you all would be old, only one person would be there to hold your hands with utmost love in their eyes and heart.
From,
Someone who can't wait to find her better half...
...