Yellow Saree + Paani = Raveena Tandon and Akshay Kumar track, Tip Tip Barsa Pani.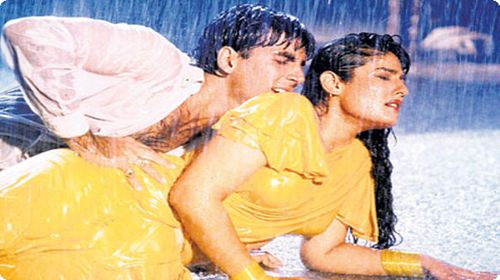 It's one of the popular songs of the '90s and recreating the song in 2019 is all the feeling of nostalgia. To confirm the news, Akshay Kumar on Twitter tweeted about him in the recreational song on Tip Tip Barsa Pani.
But,
Akshay Kumar tweet does not go well with few fans and trolled the actor. Akshay Kumar calls himself synonymous to the song which the netizen didn't like and they left no chance to school him about it.
Here's what people have to say:
We are hopeful, what he said was not in a bad taste.
The song "Tip Tip Barsa Paani" will be recreated for his upcoming film, Sooryavanshi with Katrina Kaif and Akshay Kumar.
...