See around! First, see around... I hope there is no TikToker around you. They are everywhere guys, they are everywhere!
Aye Tik Toker mujhe pyaar to kar aye Tik Toker,
Aye Tik Toker mujhe pyaar to kar aye Tik Toker.
Just like this! Nooo, I am not a TikToker, relax!
With TikTok on the rise, it seems like it's turning into a baseline of entertainment for the new millennia. With such a short duration of time, you can exhibit your talents say acting a comic character, singing with emotions, dancing, crying, etc. plus get to display to thousands of people. If you're having a breakdown, this is the place you need to visit, I mean, where else can you see a replication of Govinda's steps. But there are people around who do it too much, overload it and surround their daily lives which is a little ahead of the lines.
Anyhow, here are 8 different types of tiktok users you'll come across:
1. Bollywood mongers.
You'll always see people crazy over Bollywood who live to entertain the world. Be it signature steps, recreating a famous Bollywood scene or the ones who will serenade you. Bollywood fanatics who think they can be the replacement actors, that's right!
2. The twerky kind.
The ones who don't care if they break a bone while dancing and can curve their bodies more than waves. Always twerking their way out!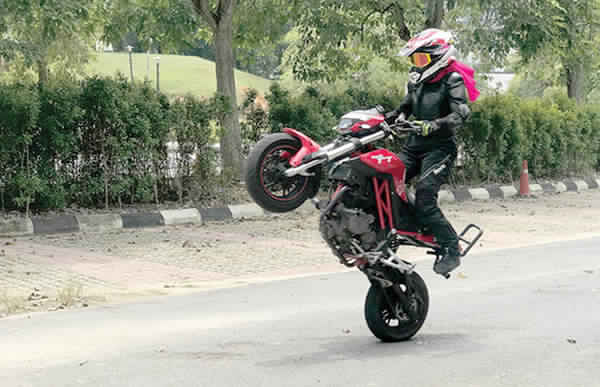 3. The ones who're always shedding crocodile tears.
We have all seen at least one TikTok video where the person is just crying, cringe crying, emo-crying or pretentious crying who surprisingly have thousands of followers. How, child, how? Well, they like to leave it to the public to decide. The 'Rotlus' are on the run, hide yourselves!
4. Celeb TikTok.
They're celebrities who make TikTok videos to attract/impress their fans or promote movies. Yes, just when we thought it was a teenage driven platform.
5. The Challengers.
Have you seen those people who kind of divide themselves in a video and act out turn by turn? Yes. You have! The challengers take up challenges very seriously so look out for them when you watch TikTok videos.
6. The lovey-doveys.
See them; couples make their love on TikTok videos? They're full-on entertainment by the way. Oh, and don't miss out on the cringe part.
7. The senti ones.
There are always people who are either just out of a breakup or living in great depression, hence explain their senti videos.
8. The Creative ones.
Considering it is also a platform for people to show their hidden talents, there are some who are extremely creative and funny in their videos, they could make a good director/actor! Long live the creative ones.
9. The one who are everywhere or should we say TikTok lives in them?
You can see them on the roads, bathroom, or even while sleeping, these people will not leave any room for their creativity cum weirdness (talking about some, so chill). Usually, in human beings blood flow from the heart to brain and to other parts but in them, filters, acting ka bhoot, tiktok ka bhoot travels from heart to toe with so many transitions.
From bad lip sync videos from the ones who funny dance on Kummudu, we have so many different types of people that we can come across on TikTok! It's a funny-growing platform, but at the same time, it's a little too much when you do it out of the lines.
Don't forget to miss out on the transitions though!
...