Kanishka Kataria, a BTech student from IIT Bombay, has topped the civil services final examination.
Kanishka, he is that guy who has not only impressed the examination checker or his parents, he has impressed several other girls with his humble confession by thanking his girlfriend in an interview,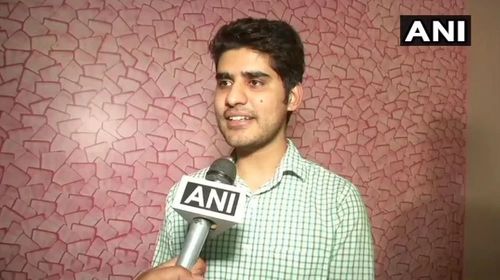 ...and he gave a lesson to those guys who hide their relationship from their parents and friends.
In an interview with ANI, he thanked his parents, sister, and his girlfriend for the never-ending moral support and help,
"It's a very surprising moment. I never expected to get the 1st rank. I thank my parents, sister & my girlfriend for the help & moral support. People will expect me to be a good administrator & that's exactly my intention".
At the moment, there are three things which we can learn from him:
1. Stay focused on what you want to achieve.
2. Make your partner feel special whenever possible.
3. Our parents dialogue, "Padai pe dhyan lagalo" is a myth.
No more hiding of letters, personal messages or changing the name of your "Sweety", or "Love" to "Ramakant" or "Customer Care". Don't wonder how do I know about your mischievous brain, kyoki humne bhi yeh kaam kiya hai yar...
Kudos to you, Kanishka.
...