A video is going viral on the internet where a cow participates with the players in a football game and it confidently looks that, the match is 1 on 11.
Check the video:
The Cow is on a winning streak! We demand FIFA for cow's as well.
This guy even tried to bluff the cow to get the ball but, HARDLUCK. While the people on the ground surely enjoyed playing with the cow and we hope the cow did it too.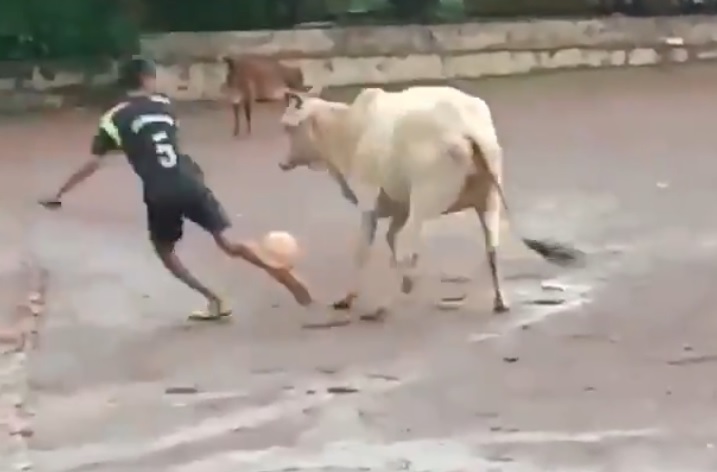 People were surprised and couldn't believe their eyes what they just saw, Ofcourse, we are having a good time just like the players did on the field.
The video is from recorded somewhere in Goa, and it is widely shared on social media platforms.
**Do You Want Your Thoughts To Get Thousands Of Eyeballs? TabloidXO Allows You To Contribute Your Stories/Articles/Listicles/Videos. Who Knows You Might Get Featured At TabloidXO.
You Can Contribute At: contribute@clap2rammedia.com Or You Can Share It Here.