When someone asks who the most loyal animal on earth is? The dog's image comes into our minds the first time because they are the most trustworthy animals humans can trust. A dog just wants your time and love to get fond of you.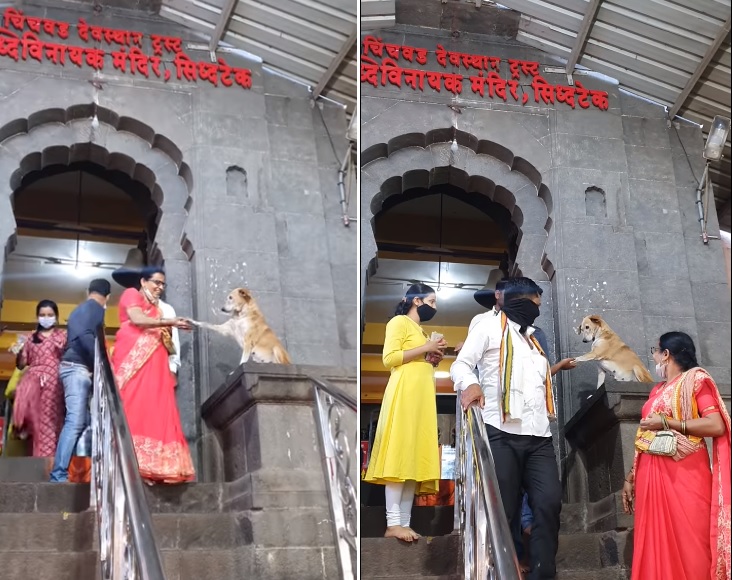 A video is making rounds on social media where a dog is sitting peacefully at the entrance of the temple and greeting people who visited the temple. As per people on the internet, the video is being told of the Siddhivinayak temple in the Ahmednagar district of Maharashtra.
During this time, the dog is seen giving blessings to the devotees after coming out of the temple. Even if a devotee tries to go ahead, the dog himself takes the initiative and shakes his hand. This dog comes at this same spot, sits on the stone block right at the entrance every day to greet people at Siddhatek Ashtavinayak temple.
The video was first shared by Arun Limedia, who lives in Ahmednagar.
The Siddhivinayak Temple in Siddhatek is one of the most popular temples across the country. The temple is dedicated to Lord Ganesha and thousands of Ganpati devotees visit here to pray for good health and wealth.
This reminds us of Channapatna Dog Temple which is a special temple only for dogs. It is located in a humble village Agrahara Valagerahalli in the city of Channapatna in Karnataka.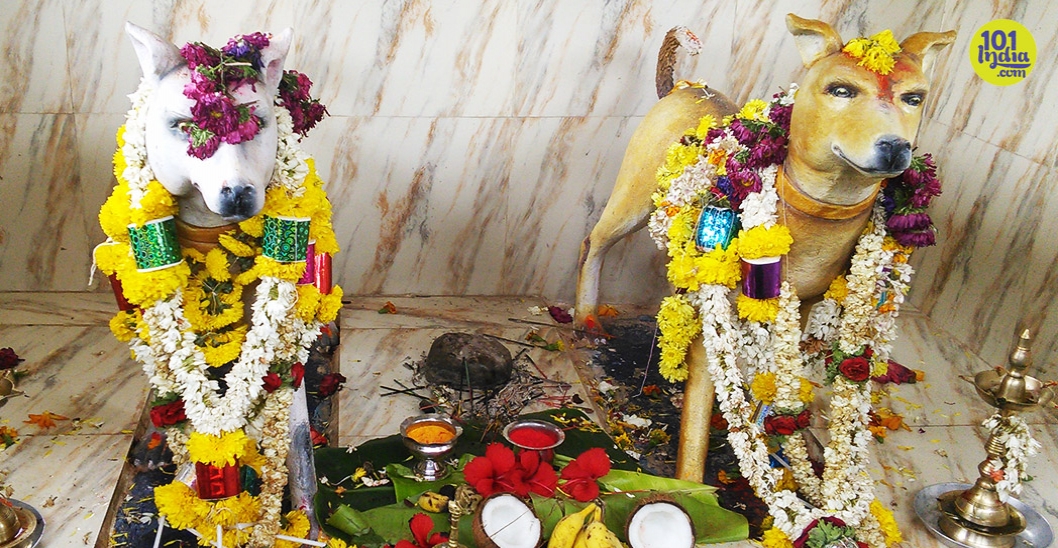 Isn't it so cute?
...