A video of an elderly woman went viral for a good melodious reason. In the viral video, a lady is a singing Lata Mangeshkar's song Ek pyaar ka nagma hai at the West Bengal railway station.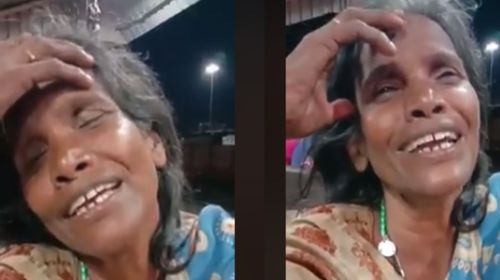 Lata Mangeshkar Ek pyaar ka nagma hai is a song from the 1972 Hindi film, Shor and at that time, people must have thought that no one could have done justice to the song other than Lata ji but today after listening to this elderly lady singing, anybody would surely get dicey.
The video was shared by 'BarpetaTown The place of peace', Facebook page. Till now, the video has been viewed by 2.6 million viewers and has thousands of shares and comments to appreciate her fascinating voice.
After this video, the same Facebook user posted another video of the woman:
People on the internet praised her melodious voice:
You don't need a platform because you already created your own platform now. You are terrific, when can we hear the another song from you?
...