1983 World Cup,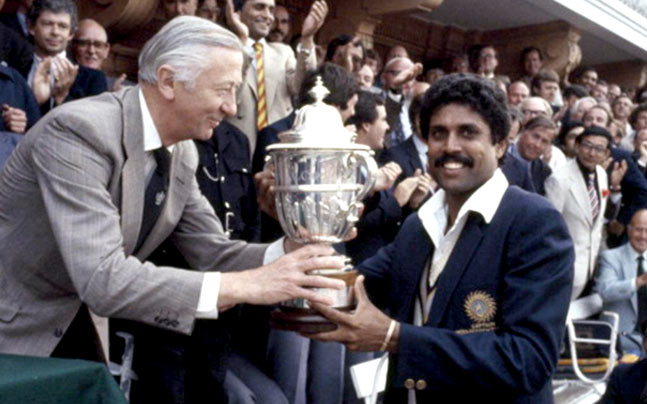 2011 World Cup,
The history will repeat again this year.
Sport is all about emotion. At it's very heart. Cricket is a game of yearning and wanting, evoking emotions of annoyance and joy at the same time. Cricket is a big charisma for Indians and cricketers are treated like Gods in our country. For Indian fans, cricket winning streaks started after 1983 when India emerged as a major contender in world cricket. Who would say it's not the national game?
To Mr. Kohli, I'm writing this letter on behalf of all the cricket fans out there who sit in front of their screens as soon as the news of World Cup approaches, anticipating our team to go on the fields and win yet another game with pride and honor. Indians are huge fans of Cricket as well as Cricketers. The feeling of one more run, one more wicket, of seeing what comes next but being forced to adapt anyway is exactly how all of us who will be watching you guys play will feel on loop.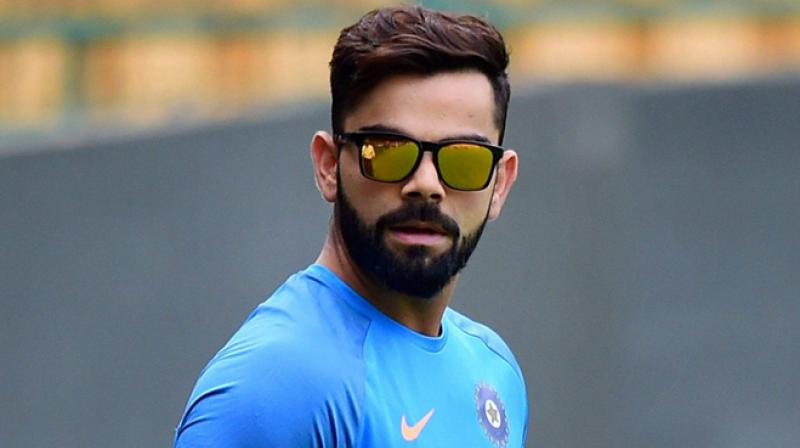 I remember when India won the World Cup in 2011, the whole of my city was on the roads at 12 in the night. While we had Math exam the day after, the one subject I detest, I was still on the roads, dancing to celebrate the victory you brought to our nation, for our nation. That feeling can't be put into words. As though all of us played and won, it felt that real. I can imagine how amazingly marvelous you and your team would have felt. We want to tell you, that the whole of India is with you and in your full support.
You win or lose, for us, you are our pride and not once will we give you a chance to look down and walk. Whatever I can put in words will fall short to address you, Virat. All the superlatives might still turn out to be an understatement. From being aggressive on the field to the sense of victory for your members and nation on your glowing face, you are treated to relish. We know we are in safe hands as far as cricket is concerned. We believe in you. We have faith in you. India is in safe hands and I can vouch for it. Cricket is life for many of us and you are on that border as saviors. To all of you, who work day and night to put our nation high up there, we bow down in grace to you. Let's take a stride and show them we have loaded guns blazing on the fields!
We sit here, waiting for our team to step in that field, hoping to witness on more such match that will stop more than one billion people!
"Teen Sau Sattar Minute. Teen Sau Sattar Minute Hai Tumhare Paas,
Shaayad Tumhare Zindagi Ke Khaas Teen Sau Sattar Minute,
Aaj, Tum Achcha Khelo Ya Bura (Acha Hi Kheloge, We Trust You India),
Yeh Teen Sau Sattar Minute Tumhe Zindagi Bhar."
Virat and Team, we are waiting to reclaim our World Cup! Just Do It.
**Do You Want Your Thoughts To Get Thousands Of Eyeballs? TabloidXO Allows You To Contribute Your Stories/Articles/Listicles/Videos. Who Knows You Might Get Featured At TabloidXO.
You Can Contribute At: contribute@clap2rammedia.com Or You Can Share It Here.