Indian team captain Virat Kohli lives a luxurious life. He has a home in Delhi and also in Mumbai, and with that he has a great collection of beast machines for his travel. He is very much fond of cars and has a collection of various luxury cars in his garage.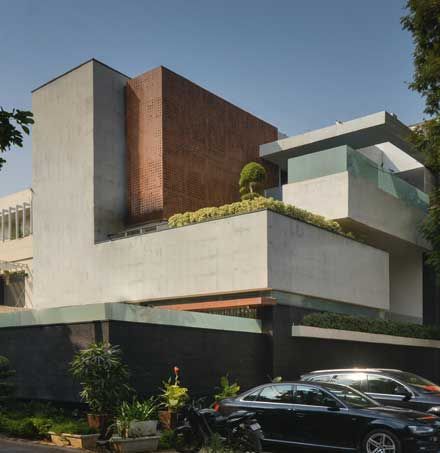 Many of us know he is the brand ambassador of Audi cars for a long time. At every Audi car launch, he is gifted with the new car. At present, he must be having at least 5-6 Audi car collection (including the Audi RS5, Audi RS6, A8 L, R8 V10 LMX, and Q7).
Inspite all these luxury cars, Kohli's 2012 Audi R8 V10 is in breaking the news because his first Audi car is lying in a police station in Maharashtra, on which dust and dirt has hid the natural beauty of the beast.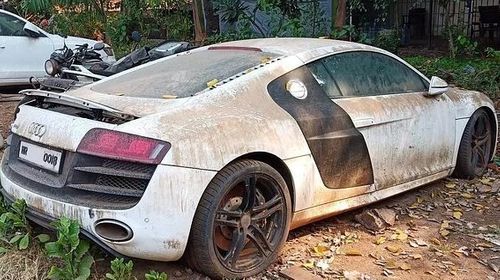 Virat Kohli bought Audi R8 8 years ago.
Actually, it is not that Virat did some offence, however the car is parked in the police station for some other reason. According to Cartoq.com, Virat sold his car years back to a person named Sagar Thakkar in 2016. Sagar bought the car for about Rs 2.5 crore to gift it to his girlfriend.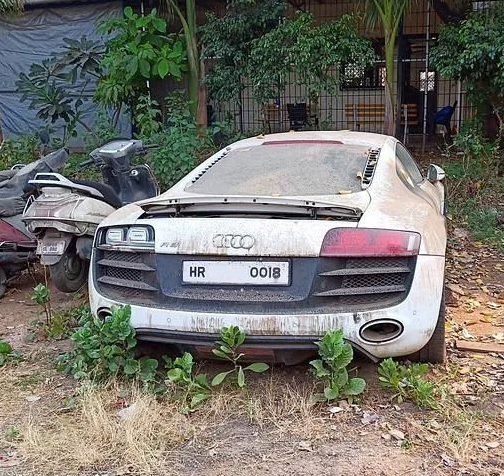 Just after 2 months of purchase, the new owner of the car caught in a call center scam, eventually leading to the properties (immovable or movable), car to get seized.
Apart from just Audi, Virat Kohli has Bentley Continental GT, Bentley Flying Spur and Range Rover Vogue cars. He also has a Toyota Fortuner and Renault Duster.
...