Let's go down the memory lane for a few seconds... coming back from the school and moms used to watch those Indian dramatic shows with utter excitement, happiness, and tears because emotions used to be according to, what characters are feeling. But now, those days are gone.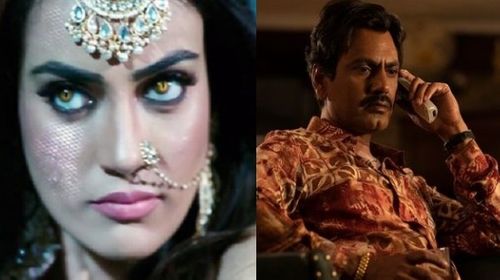 Those shows were not only over-dramatic, but no one had given the fucks to the logics as well. Agree with much? I know, you must be nodding your heads and the good news is, we have better shows to watch with better drama, logic, and sense. All available on Netflix...
Reasons, why you should too switch to Netflix from Indian television shows...
You don't have to see any more of characters converting into Naagin or Wolf...
Jumping down off the cliff, dead, the family paid last rites, but hey, wait, after few years, the same person comes back with a plastic surgery...
A person is dying and taking his few last breaths but guess who would help him to be alive again, "a wife or mother screaming at God for being so unfair"...
So easily faking their deaths and then coming back after a few years, blaming the family member for being responsible for their fake death. This is what we called as THUG LIFE...
Changing the bride or groom at the MANDAP only because he or she changed their minds at the last moment.
The typical cold war between SAAS and BAHU. You would never see them happy together because they would be every ready to plot things against each other.
NO ONE BELIEVES IN PEACE...
Women sleep and wake up all dolled up like a NAYI NAVELI DULHAN...
Rich guy marrying a poor girl against the will of his family, he gets kicked out of the million dollars company and guess what, he decided to do with his good resume, he decided to be a poor man working as a lower-level employee...
NO LOGICS GIVEN.
Babies getting exchanged on the hospital beds or getting kidnapped right in front of the doctors, nurses, and family...
One of the family members always turned out to be an evil character, who wants to destroy the whole family and no one gets to know his or her intentions even though, there can be traces seen by the audience...
A man got married to a girl, she dies and then he gets married to her sister irrespective of her age.
HALWA SAMAJH RAKHA HAI...
A wife getting pregnant just after the month of getting married...
MATLAB KUCH BHI KARENGE
Even poor people will have the best clothes and lifestyle.
PAISE TOH PED MEIN UGTE HAI...
On every show, at least one character would have DIL MEIN CHED...
First, the guy would hate her, she will hate him too, but then suddenly within three meetings, they fall in crazy love.
PYARR TOH MAZAK HAI...
Yes, it is time to switch into logical shows, atleast I won't see such things on Netflix. I have switched to Netflix, have you yet?
...