Janmashtami is being celebrated because of the birth of Krishna. It is known to be as one of the biggest festivals all around India, main celebrations are held in Mathura and Vrindavan. If it has to be compared, it's like a mixture of Christmas and new years, for devotees, this is when old year finishes and a fresh/new year starts.
But most people ask, why Janmashtami? Why this festival is celebrated so elaborated because of the Krishna himself, he was known to be as most adorable, romantic, and naughty and a true friend. And he is being celebrated because of all of these traits, which he has.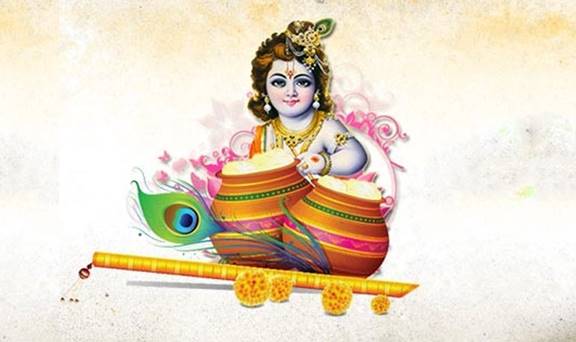 In temples, celebrations held in the full swing:
Celebrations start before the dawn and continue all day long till the midnight because that's when Krishna Ji appeared on the earth. Many events take place all day long like kirtan and Japas (meditation). Various types of foods get prepared in the temples, nearly one hundred dishes for the people. They dance on spiritual songs, kids play dramas in the attire of Radha-Krishan. People bathe Krishna and clothe him in new and colorful clothes, decorate the temples by making garlands and putting balloons. Some people also fast all day till the midnight where they only have fruits or nothing. Whereas people sing spiritual songs, another side, they bathe Krishna from various liquids, known to be as Abhisheka.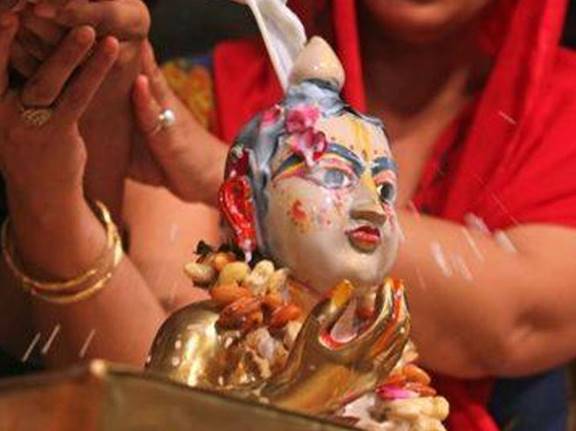 Then, finally, at the midnight, priests pull apart the curtains and allow devotees to pay their tributes to Krishna, wishing him happy birthday by swinging him on a JHULA. Excitement builds more after the midnight as Krishna has finally appeared on the earth.
Many people, also celebrate Janmashtami at their homes by:
Inviting family and friends to their homes, decorating their house with garlands, balloons, and festoons of leaves. Devotees sing bhajans and chant "Hare Krishna mantra" on japa mala. Also, ladies read Krishna books one by one and then pass it to play a drama on that, in the afternoon as midnight is coming closer, devotees decorate Radha-Krishna together, clothe them in colourful clothes and bathe them by various liquids like yogurt, honey, ghee and fruit juices which known to be as Abhisheka. Also, people prepare deliciously and varieties of foods for the arrival of the Krishna and till then they fast all they long. Finally, in the midnight they do aarti and kirtan that continues till the late night and children play drama by dressing in the form of Radha-Krishna.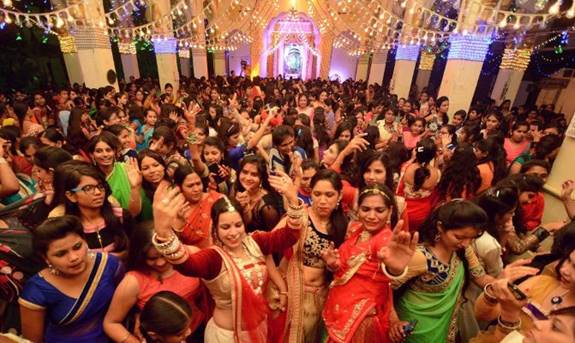 Happy Janmashtami... HARE KRISHNA...
...