It's INDIA Vs BANGLADESH, although I am praying for team India to win this match but...
Now, at the same time after watching someone so beautiful and energetic on the TV screen, I am praying to be like that young soul in my elderly age,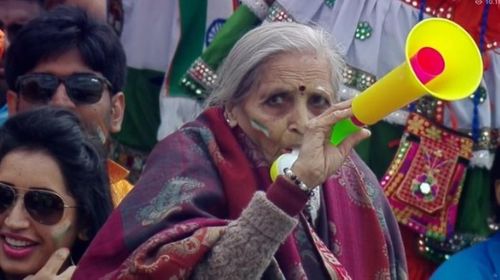 Yes, I am talking about this cute lovely Grand Maa who is giving me serious goals. I wanted to be this cool and SAVAGE when I will be at her age, please GOD!
Her few seconds of glimpse on the TV screens have been so much appreciated by people around the world that we can't say but stare at her adorable cheering spirit for team India,

Sach pucho to... She is one of the best fans we have ever came across in the World Cup.
Grand Maa, I need your blessings so that I can be as young as you are right now at this age. Thank you for inspiring us.
...