We always aspire to wear couture gowns or red carpet dresses worn by our favorite celebrities but there are times when we just find ourselves lucky to not be in high fashion clothes because they can get seriously weird. As glamorous and glitzy New York fashion week may look from the outside but when you start to check out the clothes you realize most of the clothes can never be worn by normal people like us. Sometimes, I even feel bad for the model who is dressed in such an uncomfortable and ridiculous ensemble but I guess it's part of the job.
Here are pictures of 'high-fashion' clothes which will make you appreciate your white tee and blue jeans.
1. MEN WEAR DRESSES TOO
It's not every day that you see a man and that too a good looking one strut his stuff in a tight dress. After all, fashion is all about breaking the mould, or is it?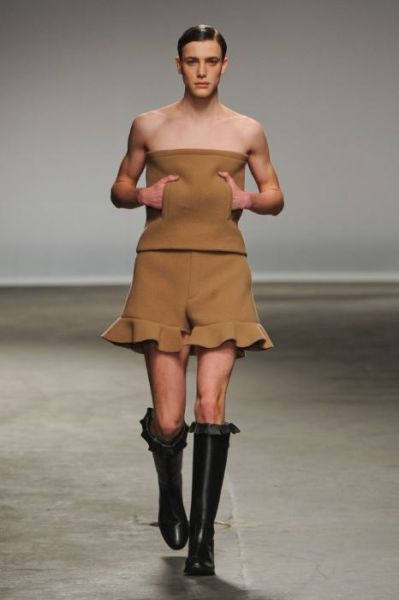 2. WHAT IF THERE IS A SUDDEN FLOOD? I DON'T WANT TO DROWN
The poor model is just standing there thinking "What did I get myself into?" Well, you got yourself into a giant balloon dress. Good luck for taking that off.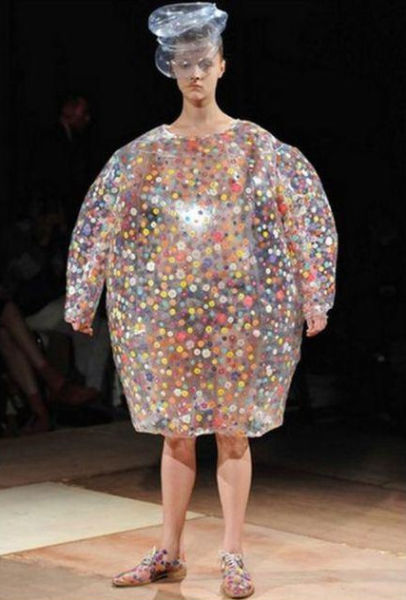 3. I DON'T LIVE ON THE EARTH, I AM THE EARTH
There can be no appropriate explanation to this but the only acceptable one could be that the designer forgot to make clothes and at the last moment he found a giant globe from a gift shop and made it into an outfit.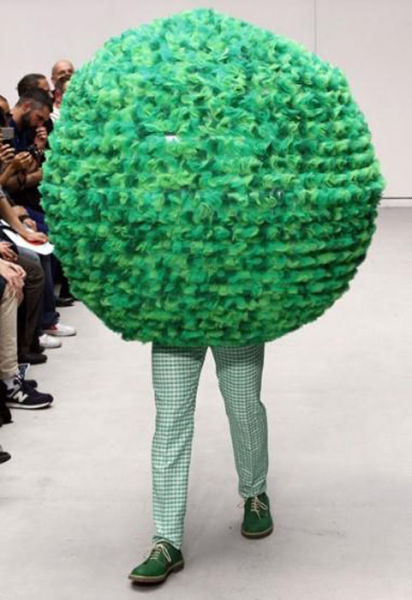 4. DOESN'T SHE LOOK LIKE GRU FROM DESPICABLE ME?
Hopefully, she doesn't sound like him too. We get it, oversized clothes look cooler but this is taking it a little too far, don't you think?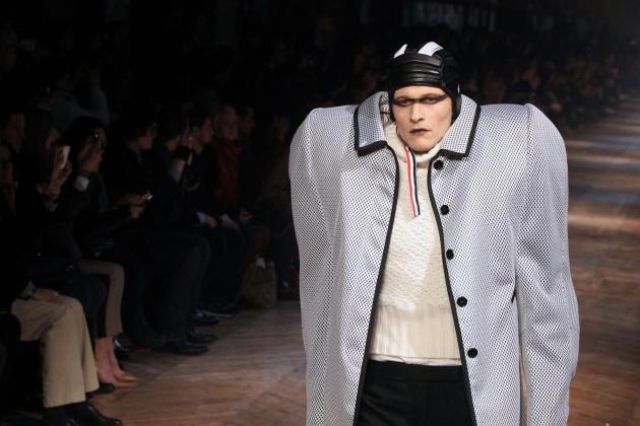 5. "BRO, SHERWANI PEHANI THI, YEH KYA HAI?"
When you are invited to your friend's wedding and know there are going to be a lot of cute girls there so, you step up your game. You do attract attention but not in the right way.
6. WHEN YOU'RE HAVING AN EXISTENTIAL CRISIS
Life is hard and growing up is harder and in the way, we face many obstacles in finding out who we really are but some take this task a bit too seriously.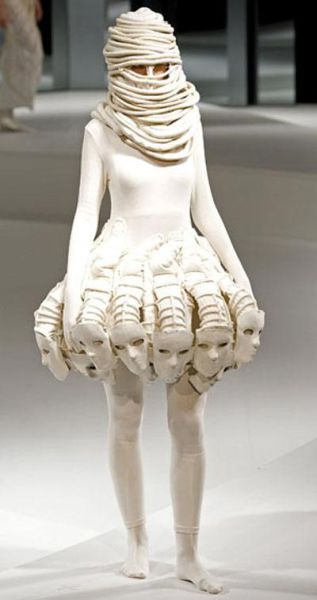 7. SHE IS ALWAYS READY TO HIT THE POOL
We all enjoy swimming but some of us tend to carry around equipment with us just in case there is a pool, anywhere. Remind me again, how does this qualify as fashion?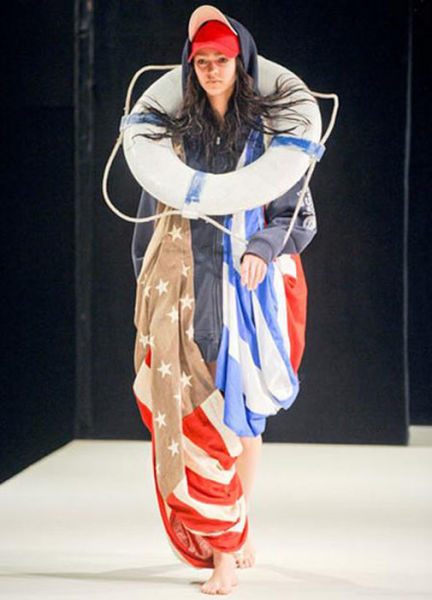 8. WHEN BREAKFAST IS BAE
Lunch and dinner are fine but the real deal is a heavy, hearty and delicious breakfast, right? At least she thinks so.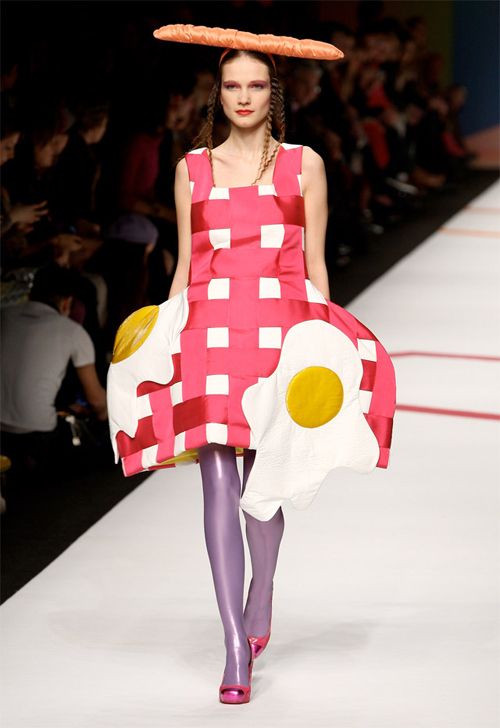 9. STOP DEFORESTATION, OKAY?
It is said that when you're passionate about something, you wear it on your sleeve but this outfit brings this saying to life. After all, we need to plant more trees.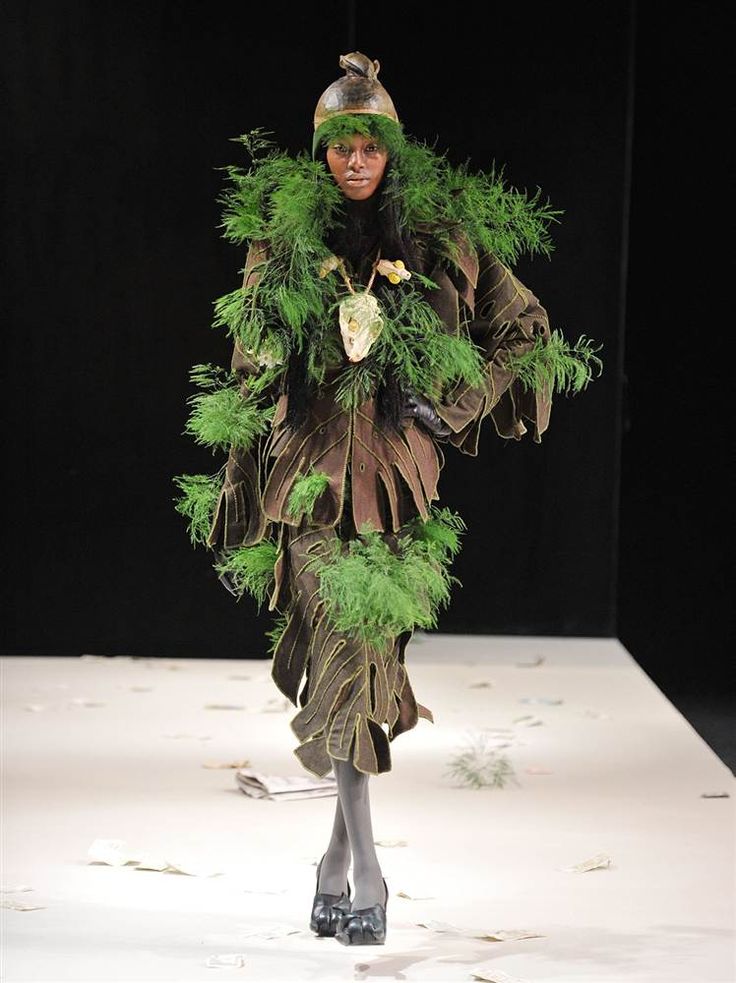 10. CAN'T KEEP MY HANDS TO MYSELF
I mean I could but why would I want to? (Any Selena Gomez fans here?)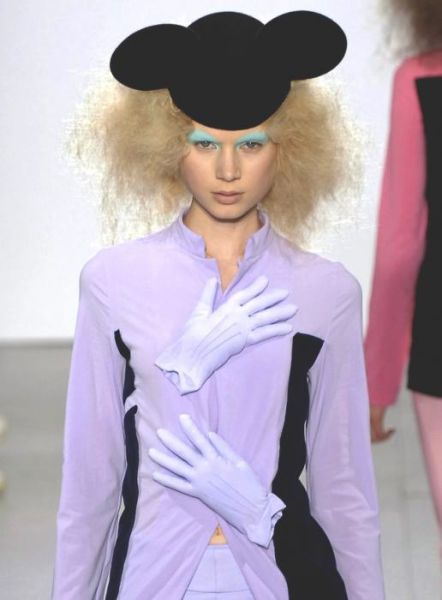 11. WHEN YOU HAVE YOUR OWN PORTABLE TENT
This fashion will not only help you to stand out from the crowd, I mean literally because you can't sit in it but it will also become your personal tent in the time of need.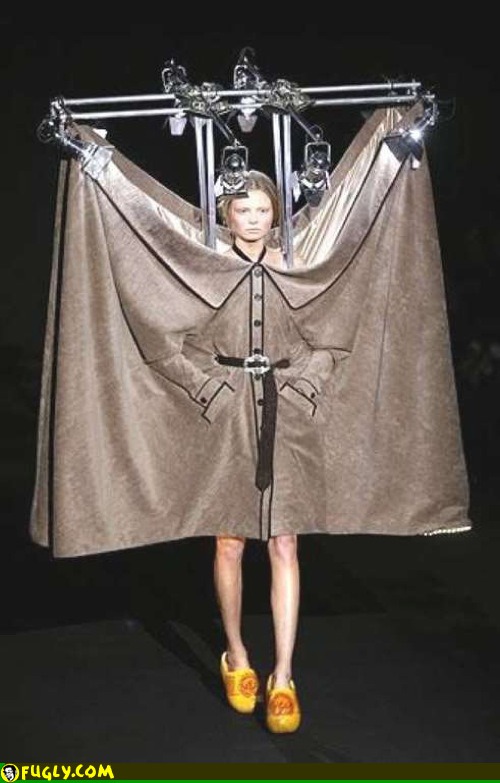 12. HOW TO AVOID HUMAN CONTACT 101
This is one of the best ways to stop people from coming near you and you could also be mistaken for Lady Gaga, it has a bonus advantage.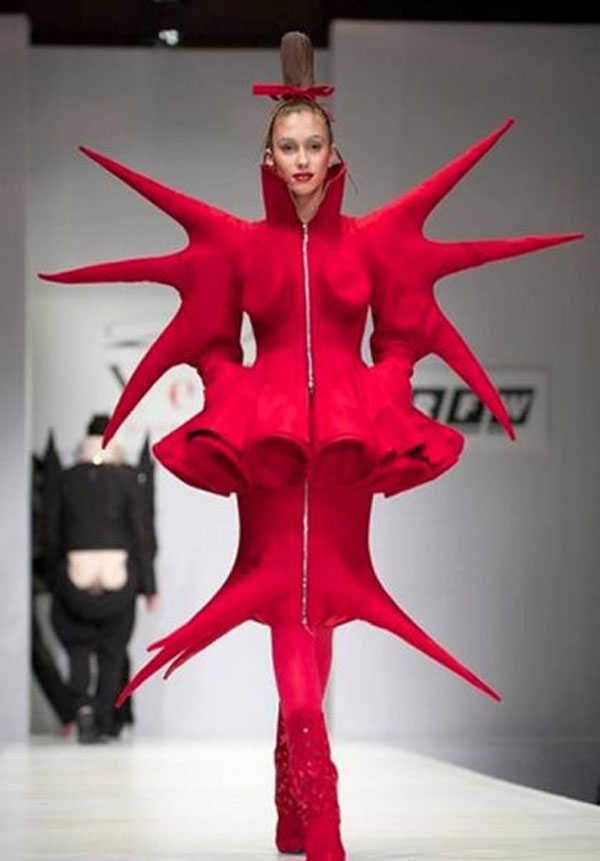 13. AN UPGRADED ASTRONAUT SUIT
So, even fashion models go to space and when they go, they can't wear that loose orange colored costume, they need something that enhances their beauty. Well, here you go.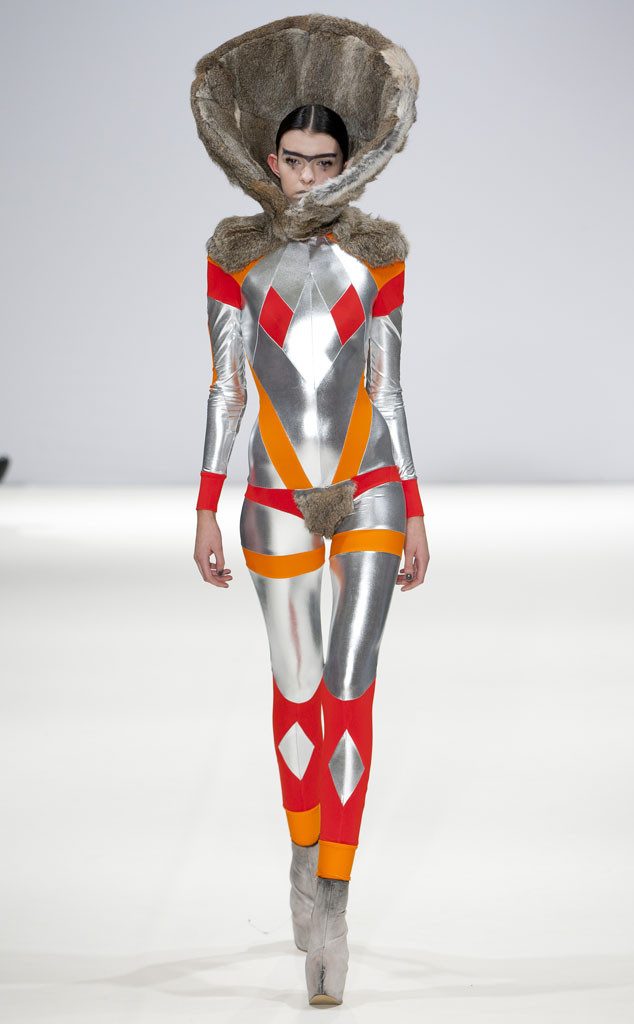 14. "BETA, SWEATER PEHNO!"
Your mom gets overprotective about you during the winter months and forces you to wear the fluffiest and heaviest sweater there is and you being the obedient daughter oblige.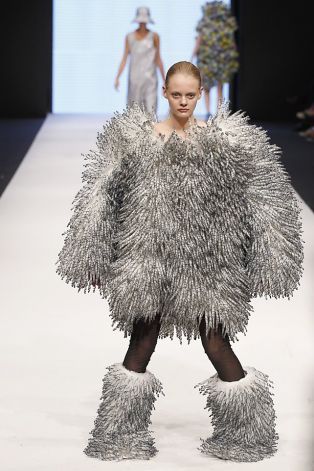 15. YOU CAN NEVER HAVE TOO MANY SUNGLASSES
This does not only come with two additional sunglasses but also an in-built heart shaped bowl. Don't lie to me, didn't your day just get so much better.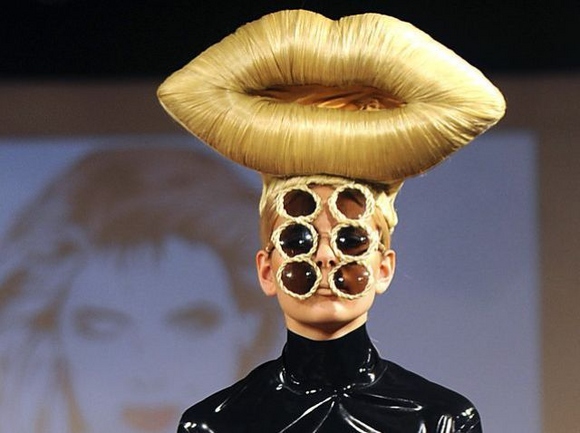 I am not sure about you but my respect for fashion has definitely gone down. This makes us feel that even we can put plastic bags over our heads and call it fashion. After all, it isn't fashioned if it isn't complicated.
...