We Indians take our food seriously, like seriously, "very seriously". And even our online food orders too. We don't mind spending extra money on food and at the same time, we don't leave even half of our penny if there is a compromise on our food.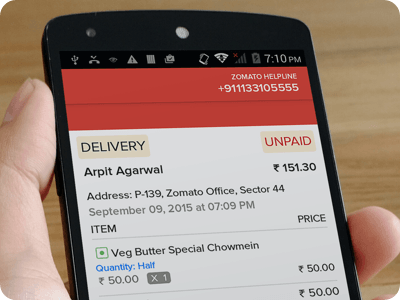 That's the power of "Mother Promise" or "Maa Kasam" in real life, the customer literally made the Zomato executive say out "Maa Kasam, Aajayega Sir Pakka".
We could really feel the pressure on you, Zomato guy, and also the pressure to make your customer happy!
Now, coming to the case, a customer asked for a refund for his canceled order from Zomato. In the reply through WhatsApp, the Zomato customer care service executive said that he would receive his refund in four or five working days.
To which the customer demanded, "Maa Kasam Khao" or "Mother Promise", that the refund will come to his account for sure.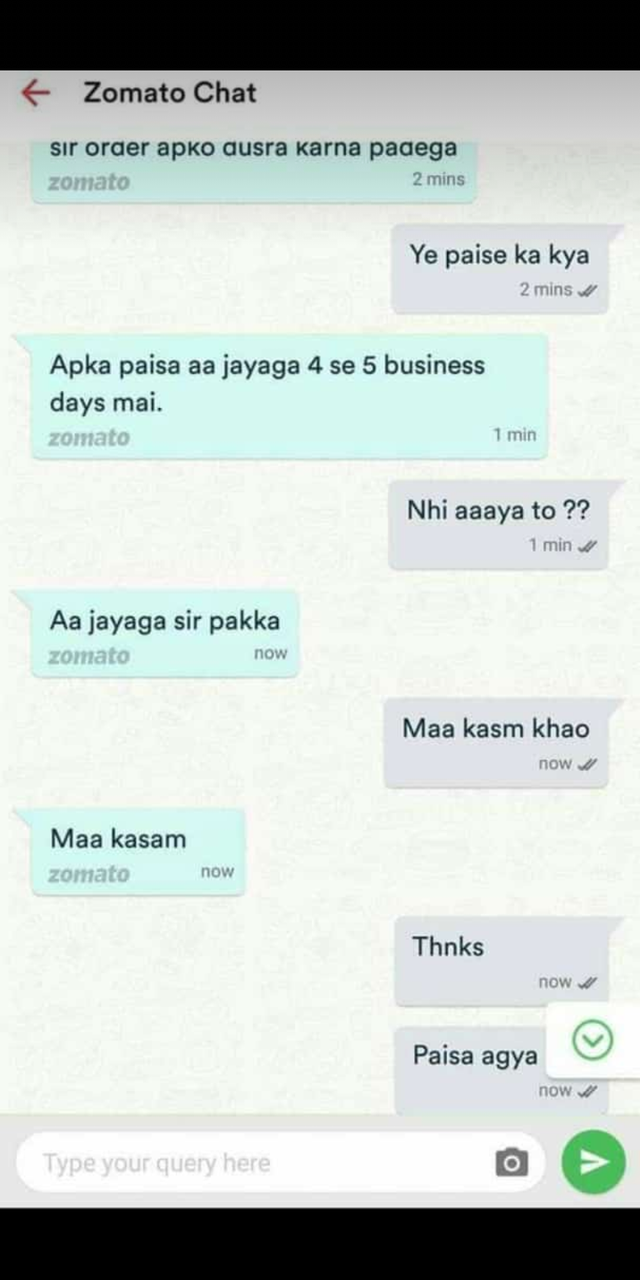 As soon as the conversation was uploaded on Reddit, a lot of users shared hilarious comments, some said "who calls Maa Kasam nowadays, we are not nine year old kids".
Reddit user explained the chat in english: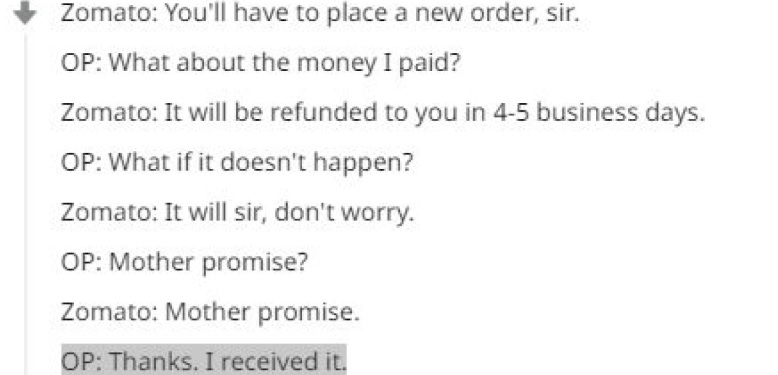 Whatever happened, happened. We are happy that the guy got his refund and how amazingly the agent fulfilled his wish!
...